The uniqueness of Che Shale resort
This beautiful one-of-a-kind resort is situated near Malindi in Kenya, and it is built facing the golden beach of Che Shale, right next to a river.
The resort is unique in its location, style and architecture.
Che Shale follows a very 'Robinson Crusoe' style and it presents few bungalows all made of natural local materials. The bungalows present an open-air bathroom, a very spacious living room and a master bedroom (depending on which bungalow you choose, then you can have more than one room).
The rooms have open windows that are protected by only mosquito nets (no glass) to make the atmosphere as much 'into the wild' as possible.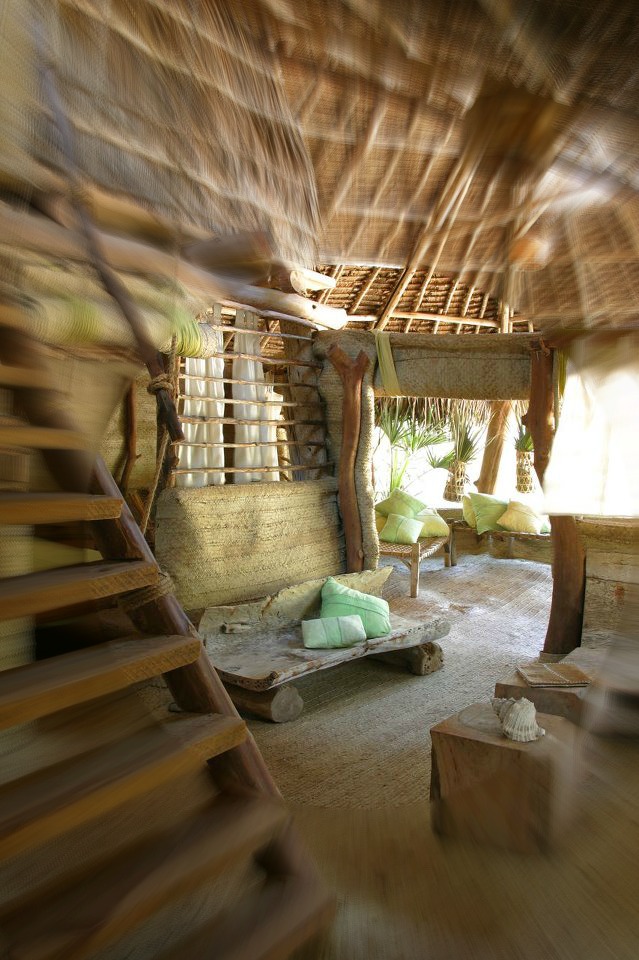 Che Shale is a 5 stars luxury resort completely plunged into nature, which offers a unique and fascinating experience allowing you to relax and enjoy the real Africa in a traditional and  incomparable environment.
From a person that experienced it on first hand, I say you must go check it out!
http://www.cheshale.com