A unique getaway in the most beautiful Tuscan hotels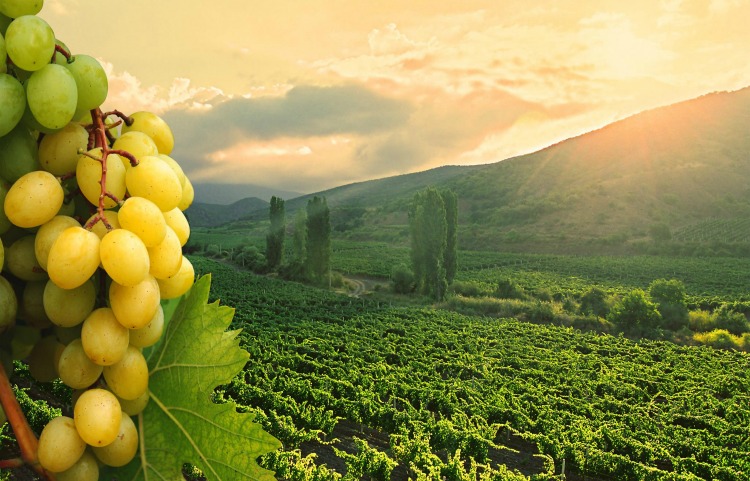 You know all those movies based in Italy, showing amazing landscapes of infinite green vineyards and magnificent ancient houses? Yes, those movies are all based in Tuscany.
If you are dying to go on a holiday in Italy and experience the true Italian culture – or if you're already in the country and you are looking for a unique getaway – then you should definitely go to Tuscany and stay in one of the following hotels.
Only for you, The Golden Scope shortlisted three boutique hotels which are considered to be the most beautiful, traditional and unique in whole of the region.
What's next? Pack your bags, book a flight and rush to Tuscany, a place where you can see, live and breathe the beauty of the Italian tradition.
BORGO SANTO PIETRO
Immersed in the total peace and tranquillity of the Tuscan vineyards, this hotel is surely a hidden gem. Following the style of an old Italian mansion, Borgo Santo Pietro will provide you with and exclusive luxurious stay, offering the best Italian food, wine and atmosphere you could ever wish for.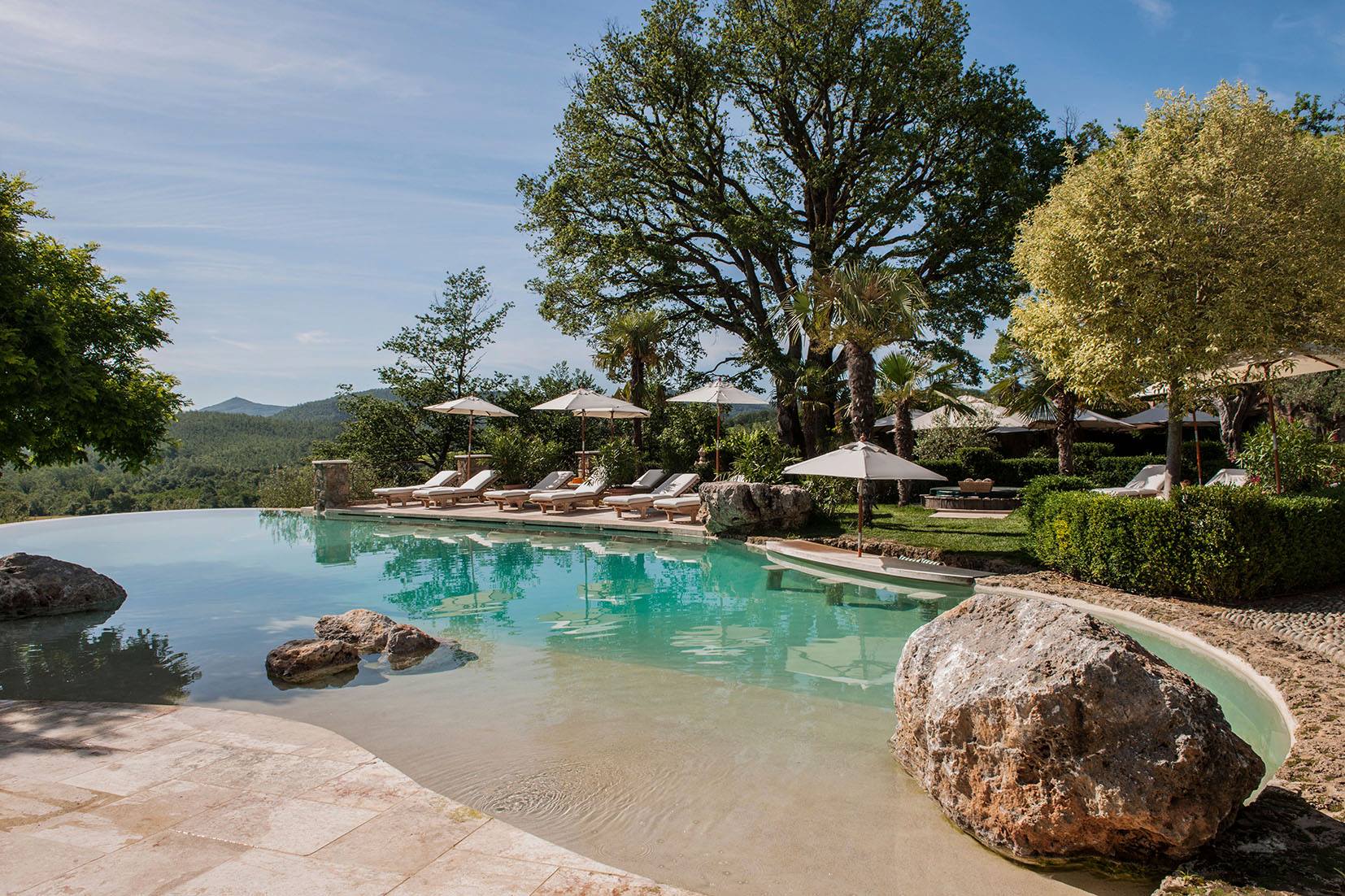 This hotel is perfect for a romantic getaway as well as a relaxing family vacation. If you're there to run away from the world, you can just rest by the infinity pool that faces over the stunning natural landscape.
If you feel like being more active, on the other hand, you could drive up to the city of Siena for a cultural sightseeing, or towards the coast, for an adventurous day-trip.
HOTELITO LUPAIA
This stunning hotel can be said to be elegant and casual at the same time, and that's what makes it so unique.
Indeed, Hotelito Lupaia is a one-of-a-kind place that presents a unique style following the external architecture of an Italian farmhouse, and the internal one of a mexican villa.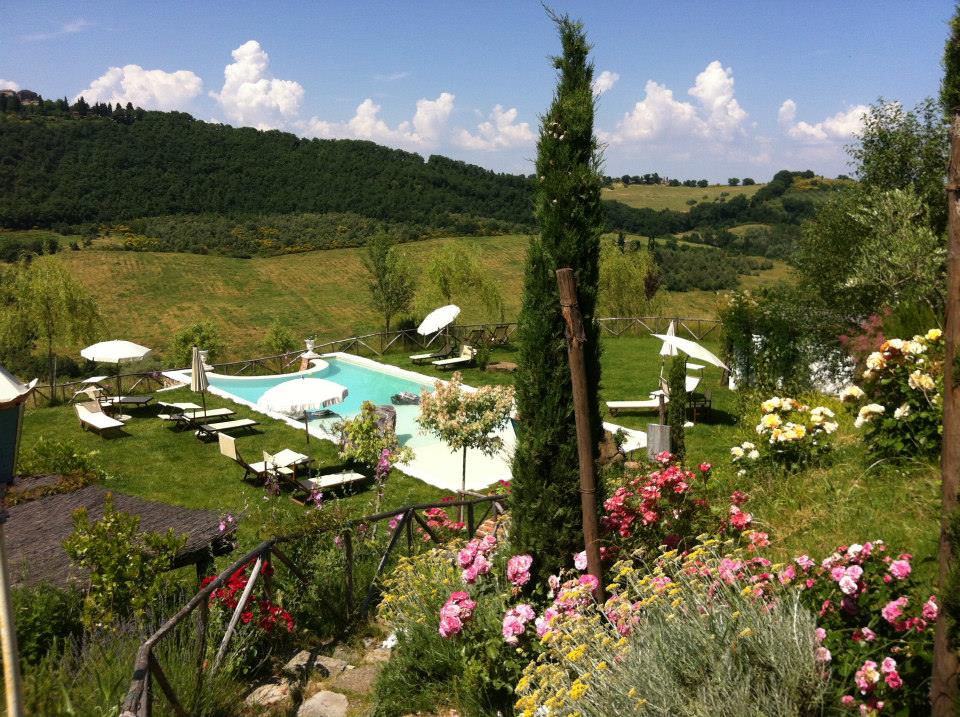 This place is definitely a must visit if and when you are around Tuscany, not only for its position – as this hotel is right in the middle of the Tuscan countryside – but also for its original atmosphere.
Hotelito Lupaia will give you the chance to live something different; something unique and incomparable, which will leave you with a once-in-a-life-time experience: this would mean being able to have a traditional Italian holiday in a unique and fascinating location that blends the millennial Italic heritage with the warm and vibrant latino deco.
LA BANDITA
Imagine yourself enjoying a romantic dinner facing over the breath-taking Tuscan landscapes.
This doesn't have to be a dream anymore, as you can actually live all that at La Bandita.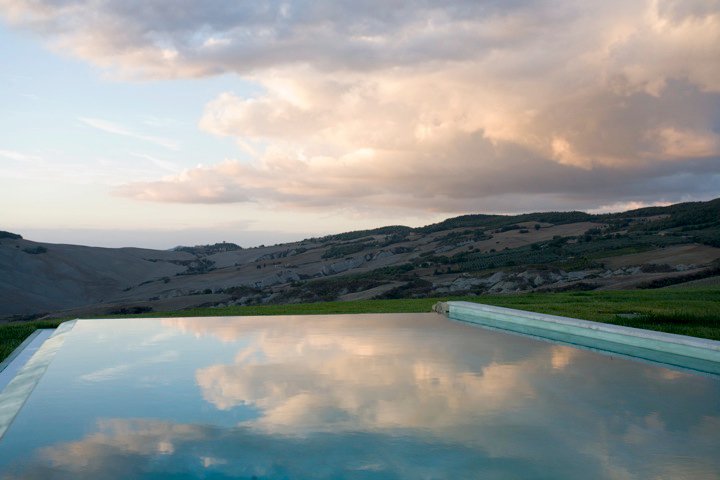 This hotel is positioned on top of a hill and thanks to its location it offers amazing panoramic views of rural Tuscany, and in particular of Val d'Orcia.
In addition to this, La Bandita is only 1 hour and 30 minutes away from Florence, and not too far from the medieval towns of Montepulciano and Montefollonico; so if staying in this hotel, you will also be able to have a tour of some of the world's most beautiful cultural sites!
To conclude, what makes La Bandita so unique and original is not just its position, but as John Voigtmann – owner of the hotel –  once said :"I didn't want La Bandita to be a just a typical hotel. In fact, I didn't want it to feel like a hotel at all. I didn't want fussy, formal service, or old-fashioned design. I wanted a beautiful, comfortable retreat, with a modern look and a relaxed atmosphere, where my friends — and friends of friends — from all over the world could come to relax, cook big dinners, and enjoy Tuscany."
(Pictures by Borgo Santo Pietro; Hotelito Lupaia; La Bandita)