World's clearest waters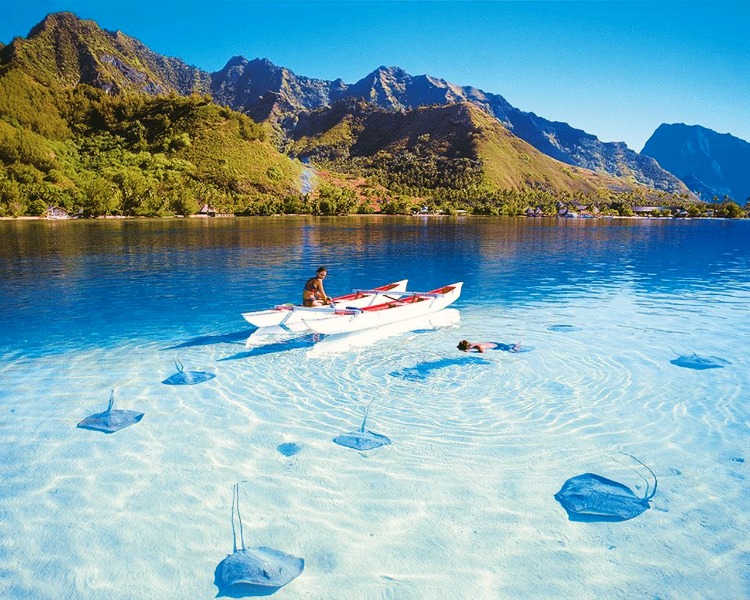 Even if you were not a beach-lover, when in front of crystal clear waters you would jump in straight away. Or am I wrong?
Everyone knows that the-places-to-be in order to enjoy a beautiful seaside are the Maldives, Mauritius, Seychelles, Caribbean, Hawaii and Bahamas. I mean those are classics…
Besides those, we also previously wrote about some lakes and rivers that all features clear waters—the crack of Silfra, for example, has a visibility of 80-100 meters.
What if there were destinations—not so renowned by travellers—that offer the same dream-like landscape as the ones mentioned above. Would you go there instead?
As always The Golden Scope managed to find remote and not-so-renowned places that, despite the fact that they are located in different parts of the world, have one thing in common: crystal clear waters.
From the Philippines, to Wyoming and New Zealand, the following 16 destinations present waters that are considered to be among the clearest and most mesmerizing in the world.
In addition to the breath-taking marine landscape, all the places mentioned in this article hold an interesting culture to explore. So after a relaxing swim, if feeling up to it, you can also head out to the local communities and learn about the history and traditions of those places.
SOME OF THE WORLD'S CLEAREST WATERS
T H E   V I D E O
(All the photos are taken from Google.com, all the videos are taken from YouTube.com, and all belong to their original owners-We do not own any of the content posted-Removal upon request)