Japan's strangest hotels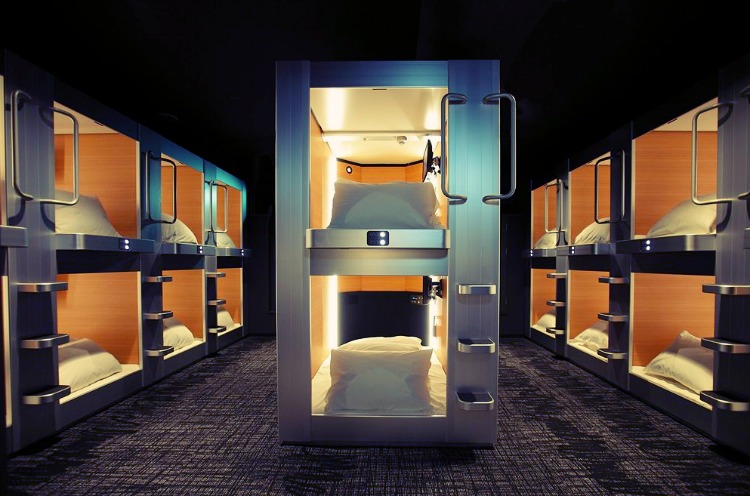 Japanese culture is definitely one of the most peculiar in the world. Mangas, weird sex toys, unusual bars and restaurants are kind of "ordinary" in Japan.
A restaurant full of (real) bunnies could sound absolutely insane to us, however, for Japanese it is something kind of normal.
Since we already talked about Cat Island (an island off the coast of Japan that is habited by hundreds of thousands of cats) and Cat Cafes (cafes where you can cuddle fluffy cats while having a drink) we thought it was time to feature some of Japan's most unusual hotels.
Be ready to view some really weird, out-of-the-ordinary stuff!
Shinjuku Kuyakushomae Capsule Hotel
If you are claustrophobic this hotel is not for you! You would be sleeping in a tiny pod. Indeed, rooms are cramped at two square meters.
Sukeroku No Yado Sadachiyo
This hotel is perfect for those who wish to be immersed in the local culture. The hotel offers a mixture of traditional Japan and modern tackiness.
Asakusa Hotel & Capsule
Like the name suggests, this hotel is similar to Shinjuku Kuyakusho-mae. This accommodation is quite popular among drunk businessmen who have missed their last train home and are looking for somewhere cheap to stay.
Ooedo-Onsen-Monogatari
Despite the fact that this hotel is located in the heart of Tokyo, its rooms have access to shared hot springs. This place is a typical countryside spa hotel in the middle of the city!
Komadori Sanso
Komadori Sanso is a secluded lodge nestled away in the mountains. Its peculiarity is given by the "waterfall endurance takigyo training", during which guests learn to meditate right under a waterfall.
Yasuda no Ie
More than a hotel this is a homestay. Guests would, indeed, be living with a local family. Be aware that the hosts don't really speak English, so you will also have to learn Japanese in order to communicate!
T H E   V I D E O
(All the photos are taken from Google.com, all the videos are taken from YouTube.com, and all belong to their original owners-We do not own any of the content posted-Removal upon request)