The strangest spas of the world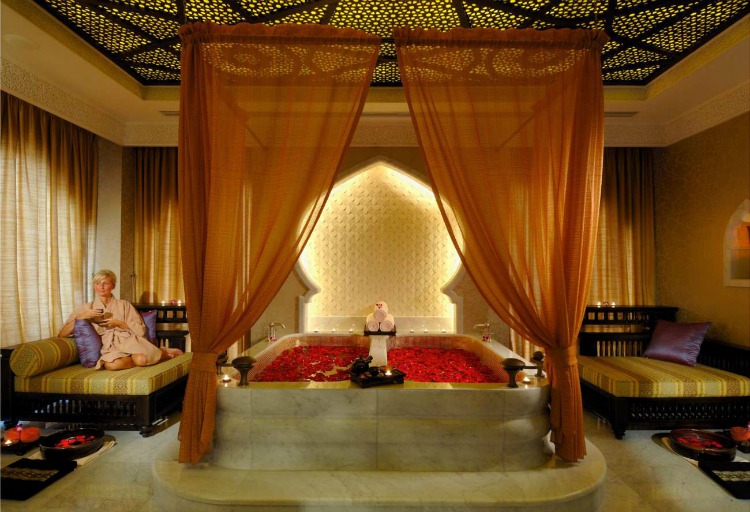 If you're dying to go on a break/get-away because your job is exhausting you, then what you need to recharge your 'batteries' is a couple of days in a spa!
However, when it comes down to choosing the place where to relax, you should be very careful not to pick an excessively boring one. In other words, do not end up in an 'elderly spa', or you will want to run back to the city after only a couple of hours.
Right now you are probably wondering what I am talking about: first I am suggesting to go for a relaxing getaway in a spa, and then I am warning you on not to choose a boring one? In addition to this, you are probably thinking that there aren't really 'not boring Spas', as the whole point of going to one is to be immersed in total relaxation, so no one talks, and everyone is sleeping or enjoying the peace and tranquility of the ambience.
Well, let me put things straight: this prologue was written to make sure that when you're thinking and planning your getaway, you will choose a spa that is not ordinary, but that, like the theme of The Golden Scope, is strange and fascinating.
Yes, weird Spas do exist, and The Golden Scope found them for you. So don't panic if you're tired and bored from work, just book a trip to one of the following places and you will come back rested, refreshed and ready to hit the frantically city life once again!
THE SPAS
Bota Bota Spa
This luxury spa is built literally on the water. Indeed, Bota Bota is a boat anchored in the Saint Lawrence River in the port of Old Montreal.
Chodovar Beer Wellness Land
For beer lovers this place is definitely heaven. All the treatment from this spa are based on beer: beer bath, beer massage…Chodovar is located in the Czech Republic.
Galos Caves
This Polish spa, which was built right in the center of Chicago, allows you to experience the salt caves made of crystals from the Black Sea. If you are based in the States, you won't have to travel all the way to Eastern Europe to try the magical benefits of the salt of the Black Sea.
Hakone Kowakien Yunessun Spa Resort
Inspired by the old Roman Empire, the Japanese created an artificial hot spring made of wine! Indeed, in at the Yunessun Spa Resort, which is located not too far from Tokyo, it is possible to swim in red wine.
T H E   V I D E O
(All the photos are taken from Google.com, all the videos are taken from YouTube.com, and all belong to their original owners-We do not own any of the content posted-Removal upon request)