The Berlin Festival of Lights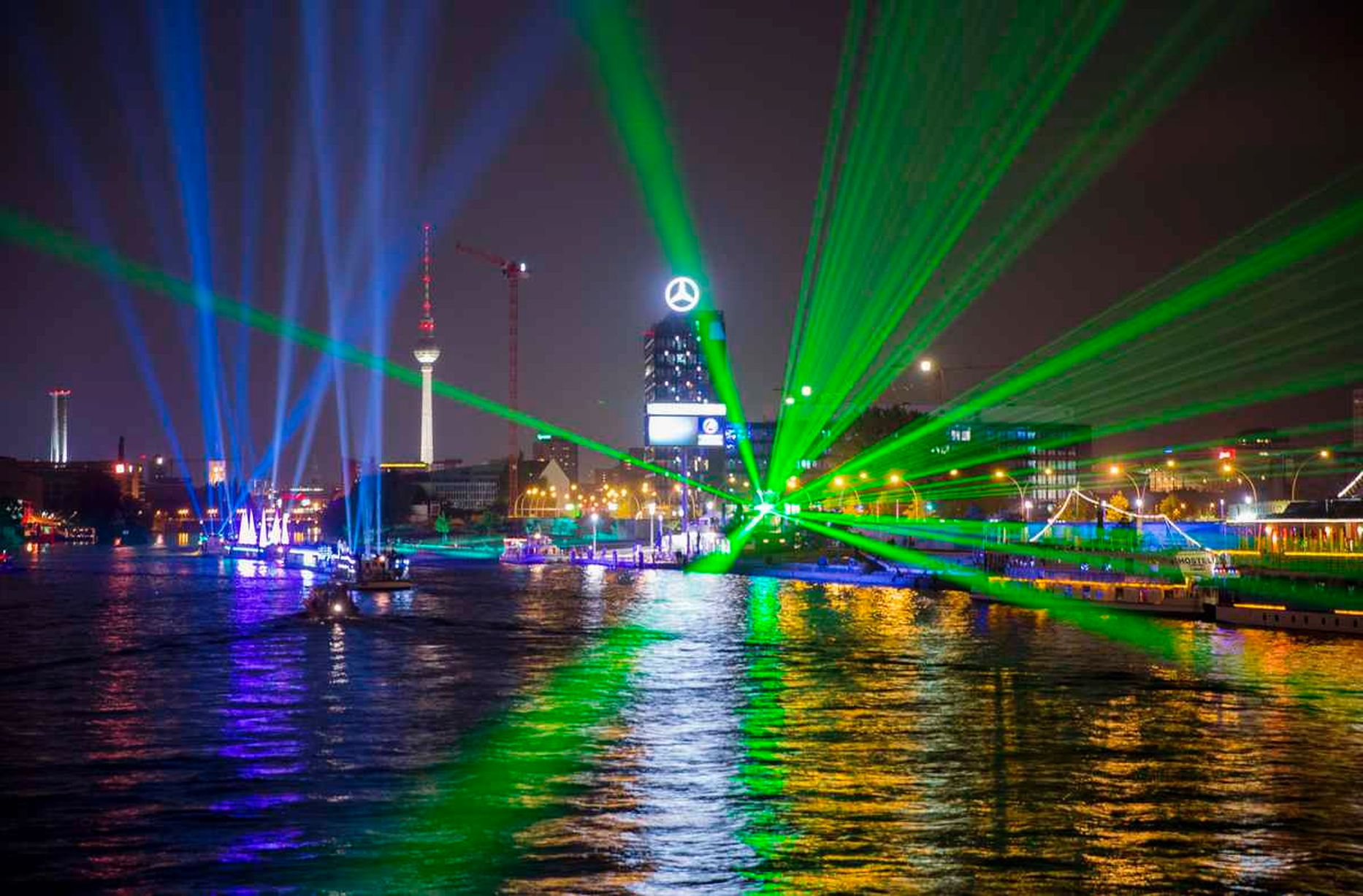 Berlin, one of the most beautiful and historically important European capitals. Its monuments give it a special charm, the Berlin Wall and the Brandenburg Gate are just two examples, because they unite historical symbolism with the artistic aspect and this makes everything more impressive.
From Friday October 6 until Sunday 15, Berlin will be even more… in fact, the XIII edition of " Light Festival ", will take place. This event involves the best artists from different countries, they will make even more beautiful, the monuments, the buildings and the squares by phantasmagorical light games.
In addition to celebrate the anniversary of the festival, the event takes on greater importance because  2015 has been voted "International Year of Light" giving more prestige worldwide for the new editions.
The TV Tower, the Cathedral Berliner Dom, the Brandenburg Gate and many other important buildings will be "transformed" by German and foreigners artists; all that area will seem totally different from usually… also to Berliners, too.
Another attractive aspect for visitors is that during the course of the festival there are ad hoc guided tour… by taxi, by bicycle, by bus and by boat and also, of course, walking.
There will be artistic and cultural events and, for the most curious,  the Open Door Night will take place; during which you can see what happens behind the scenes in the illuminated for the occasion buildings, in the various corners of the city.
At the same time it will be possible to enjoy also musical events in several parts of the city.
They will be magical evenings, during which Berlin will become a sort of enormous stage!  Brandenburg Gate will be used by several artists, they will compete to win the "Festival of Lights Award" while the Cathedral will benefit of the remake of the famous international artist Thierry Noir.
Opening night, October 6,  the lights of the festival has been turned on for the expected millions of visitors. Special nights will transform Berlin into an enchanted city!
T H E   V I D E O
(All the photos are taken from Google.com, all the videos are taken from YouTube.com, and all belong to their original owners-We do not own any of the content posted-Removal upon request)