Photo collection of Southern Spain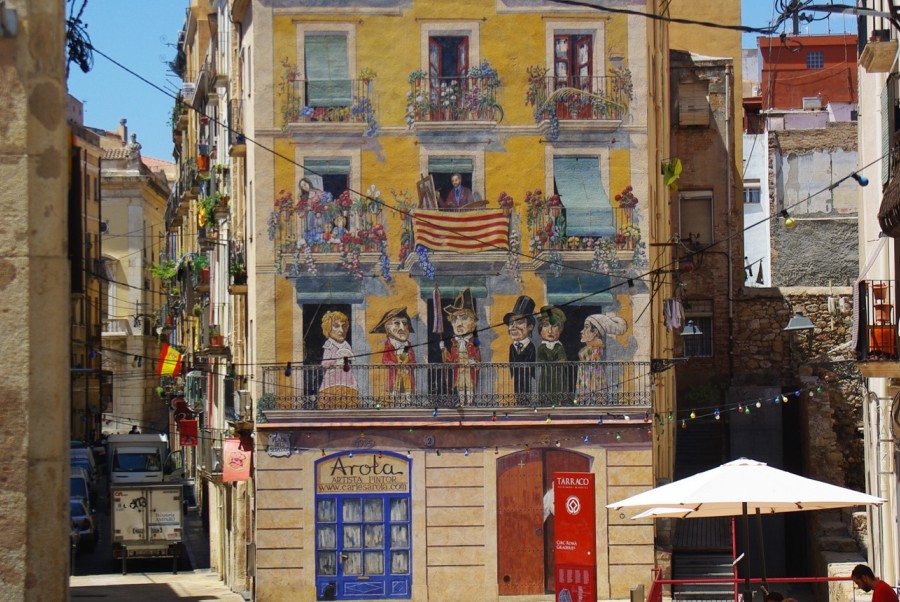 Photos by Edoardo Calvi Musini
3,000 KILOMETERS ROAD TRIP TO DISCOVER SOUTHERN SPAIN
Itinerary: Barcelona – Tarragona – Valencia – Dénia – Granada – Cabo de Gata – Marbella – Tarifa – Seville – Cordoba – Barcelona
Barcelona: is the capital city of Catalonia, and it is considered Spain's second largest city, after Madrid. Founded as a Roman city, Barcelona features some of the world's most popular ancient monuments, such as the Sagrada Familia, Park Güell and The Cathedral of the Holy Cross and St. Eulalia.
Tarragona: is a port city located in the north-east of Spain on the Mediterranean Sea. When there you surely cannot miss the Roman ruins of Tarraco—during the roman times Tarragona was named Tarraco—which have been designated a World Heritage Site by UNESCO since November 2000.
Valencia: is the third largest city in Spain. Founded as a Roman colony in 138 BC., Valencia is situated on the banks of the Turia, on the east coast of the Iberian Peninsula, facing the Gulf of Valencia on the Mediterranean Sea. Its historic center is one of the largest in Spain.
Dénia: is a city in the province of Alicante. There is evidence of human habitation in the area since prehistoric times, however it became an actual town only during the Roman Empire, when a Roman naval base was established there. Originally it was called Dianum.
Granada: this is definitely a very unique town as between the 13th and the 15th century, Granada was ruled by the Arabs and so it presents Arab-Islamic architectural features. When there you must visit the the Alhambra is a Nasrid, declared a World Heritage Site by UNESCO in 1984.
Cabo de Gata: is a national natural reserve located in Andalucia. The area includes a mountain region and a costal one. In addition to this, offshore are numerous tiny rocky islands and, underwater extensive coral reefs teeming with marine life.
Marbella: is situated on the Mediterranean Sea, between Málaga and the Gibraltar Strait. The coastline spans 27 kilometers and presents twenty-four beaches. Marbella is renowned for both its nightlife, and cultural activities (Arabian wall, Bonsai museum, Museo del Grabado Español Contemporáneo, Old city centre, etc.)
Tarifa: is a small town of Andalusia. The city is located on the Costa de la Luz across facing Morocco. It was once a Roman site settlement, and after the Islamic conquest of southern Spain in the 10th century, it was fortified and became an actual town.
Seville: is the capital and largest city of the autonomous community of Andalusia. It was founded as the Roman city of Hispalis, but later—in 712—it was conquered by the Muslim. Sites that need to be visited when there are: the Cathedral of St. Mary, the Torre del Oro, the City Hall and the Palace of San Telmo.
Cordoba: the old town features several monuments that prove that Cordoba was the capital of Spain during the Roman Republic, and the Roman Empire. The historic center has been declared a UNESCO World Heritage Site in 1984.
T H E   V I D E O
(All photos belong to Edoardo Calvi Musini, all the videos are taken from YouTube.com, and all belong to their original owners)