White Heaven Beach, Australian paradise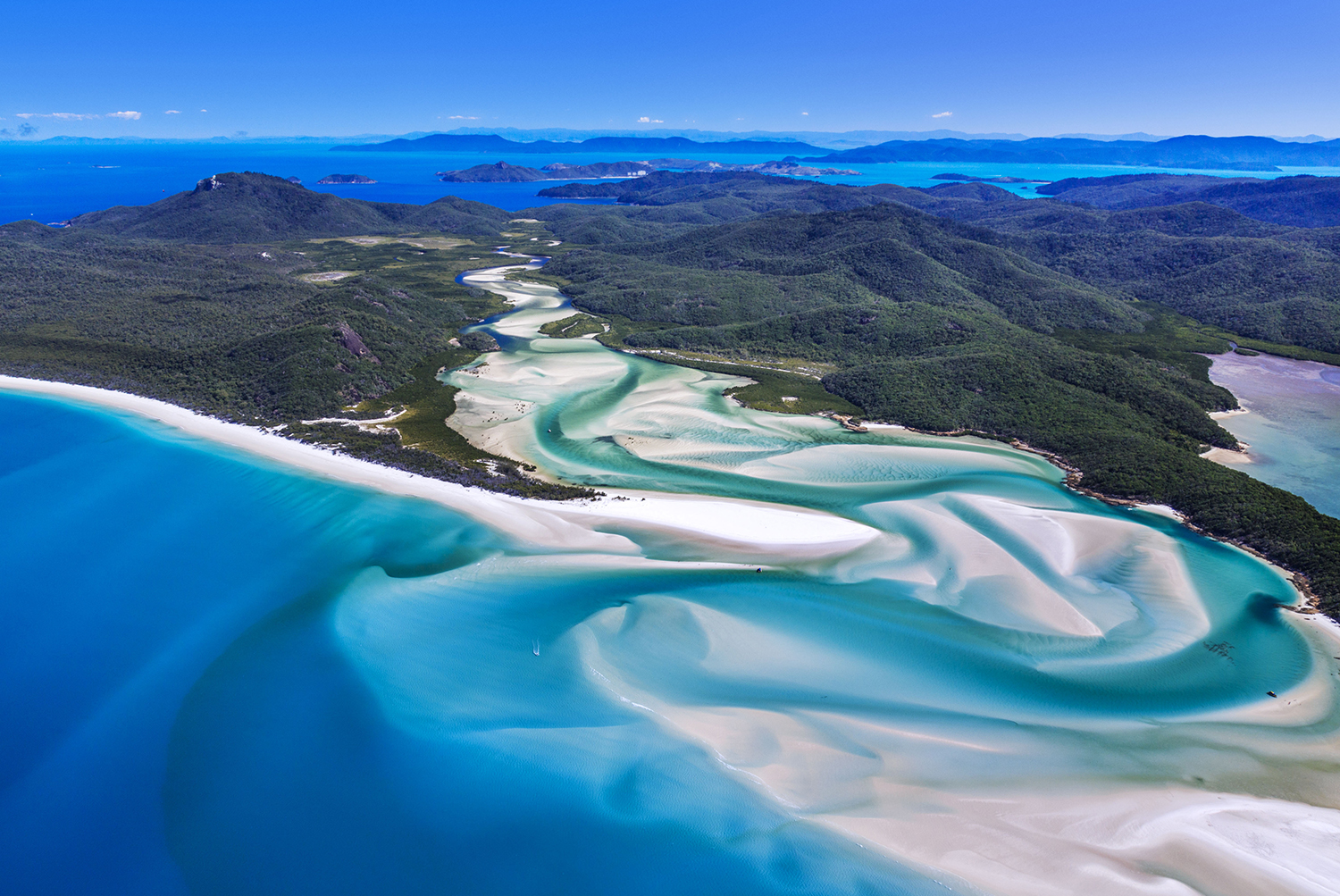 The beach featured in this article is actually spelt Whitehaven. However I purposely wrote it as two words as it is a truly White Heaven!
This incredible place is located in Whitsunday Island in Queensland, Australia. This white sandy beach stretches for 7km along the coast of the island, and it is renowned for hosting the Whitehaven Beach Ocean Swim, which is a yearly swimming competition.
In 2008 Whitehaven was declared Queensland's cleanest beach, and since then it has become a major point of interest for local and international tourists, who can relax and be surrounded by only nature.
This stunning beach gets the white colour from the silica (silicon dioxide), which is a chemical compound commonly known as quartz or crystal. Whitehaven is so perfectly white because the sand consists of 98% pure silica.
To reach this unique paradise you can take a boat from mainland ports of Airlie Beach or Shute Harbor.
If you want to stick around Whitehaven Beach for more than one day, then you should stay in one of the surrounding islands, and take a boat in the morning to get to Whitsunday.
If you are travelling to and around Australia, you should definitely include in your "must-sees list" Whitehaven Beach, as it is incredibly stunning and unique, and it deserves to be paid a visit.
If you are really planning on going, or if you have been there already, please let us know what you think of it!
T H E   V I D E O
(All the photos are taken from Google.com, all the videos are taken from YouTube.com, and all belong to their original owners-We do not own any of the content posted-Removal upon request)