Budva, medieval history and tourist beaches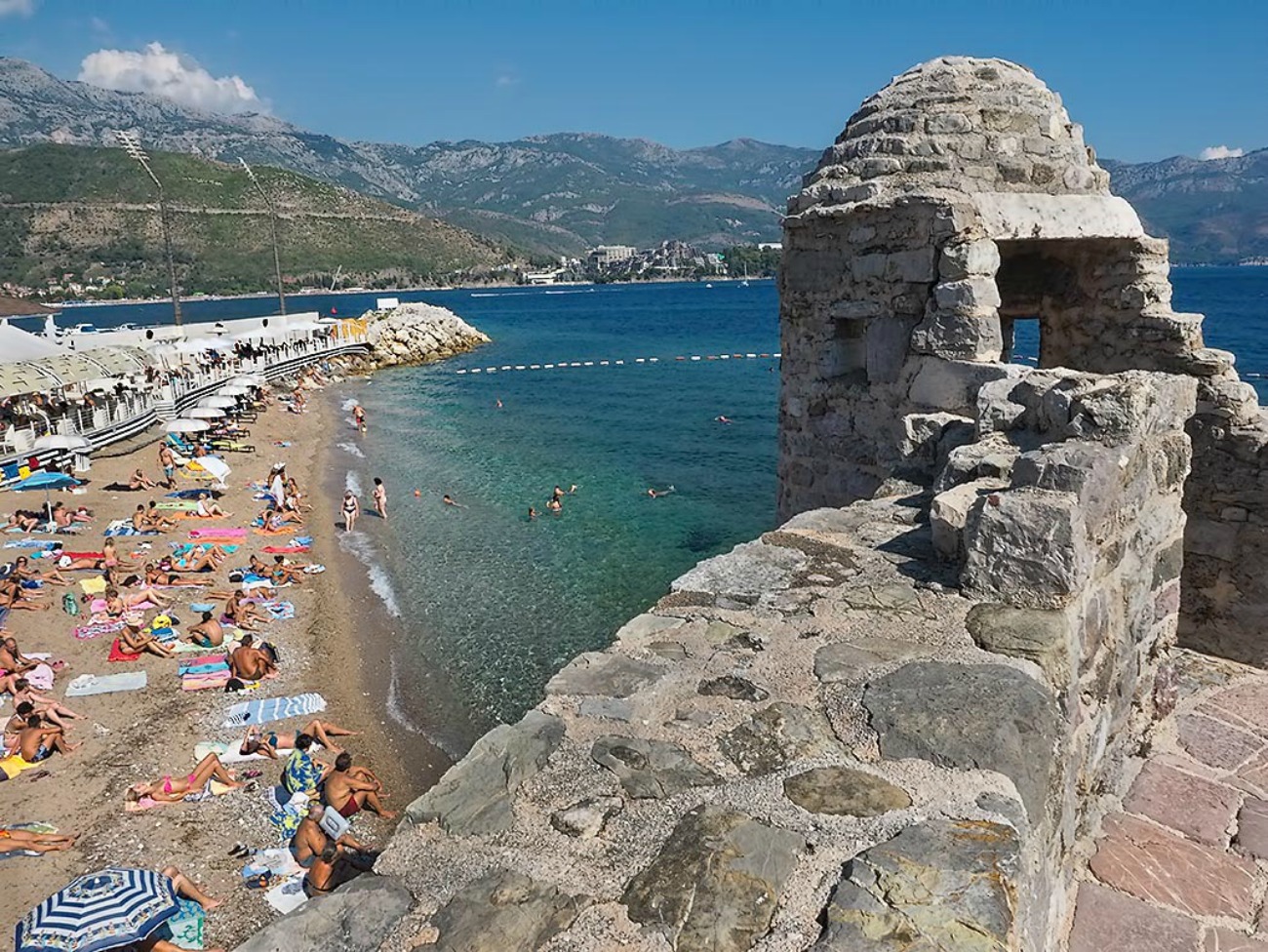 Montenegro is a very young European parliamentary republic… it got its independence from Serbia on June 3rd, 2006. It's also one of the smallest countries in Europe with almost 14.000 km2 and just over 670.000 inhabitants.
Its geographical position on the Adriatic Sea anciently was a very interesting attraction by the Ottoman Empire Turks, Greeks and Italians of the Republic of Venice, and so its coast is rich of historical memory.
Budua, in Montenegro language "Budva", is a coastal town in which coexist in a fascinating way the two souls of Montenegro: the historical one, with particular reference to the medieval period and the modern one, the sea tourism.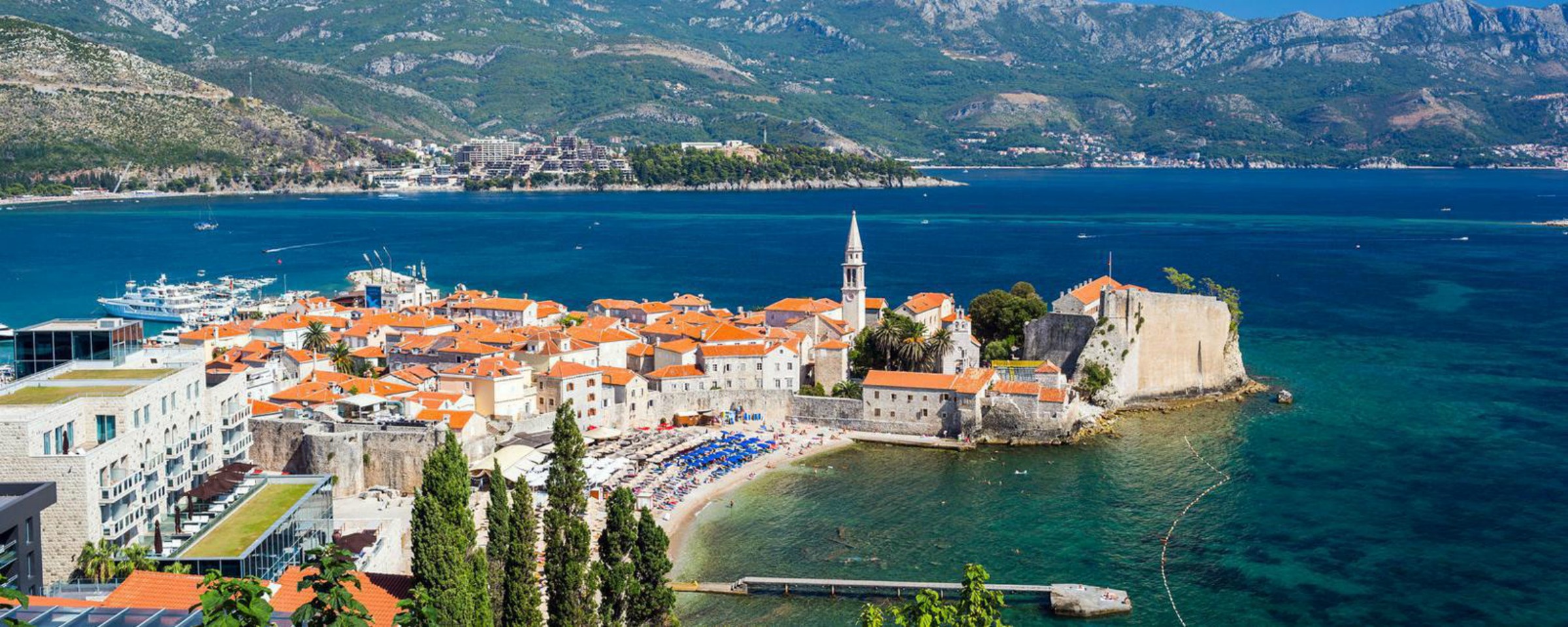 The town has about 16.000 inhabitants and a medieval legend tells that it was founded in ancient times, by Cadmus and Harmony who came there to search princess Europa who was kidnapped by Zeus, the chief of all the Olympian gods, in Greek mythology.
The charming old town of Budua is located on a small island. Originally it was connected to the coast, by a narrow strip of land covered with sand, that over time became a peninsula with some picturesque landscapes.
The old town, has maintained its typical Mediterranean architectural identity despite the numerous sieges over the centuries and also some earthquakes; with the castle and fortified walls that were erected during the Venetian Republic's period. This period lasted about 3 centuries and the lions of St. Mark are testimony of the Venetian rule.
This medieval town "gives" to the tourists some evocative walks with its narrow streets between squares and churches to discover. St. Ivan church, dating to seventh century, is decorated with paintings and icons made by Venetian artists from the fifteenth and seventeenth centuries. But also St. Sava church and Holy Trinity church worth a visit.
The other soul of Budua, which is now considered the capital of Montenegrin tourism, is one of the beaches and the sea. During the summer, nature, restaurants and ice cream parlors, various cultural and entertainment events, make particularly lively this place. Budva City Theatre Festival offers concerts with international artists, theater and folklore performances… and at night the beaches are transformed into outdoor discotheques…
T H E   V I D E O
(All the photos are taken from Google.com, all the videos are taken from YouTube.com, and all belong to their original owners-We do not own any of the content posted-Removal upon request)