Islands of the South Pacific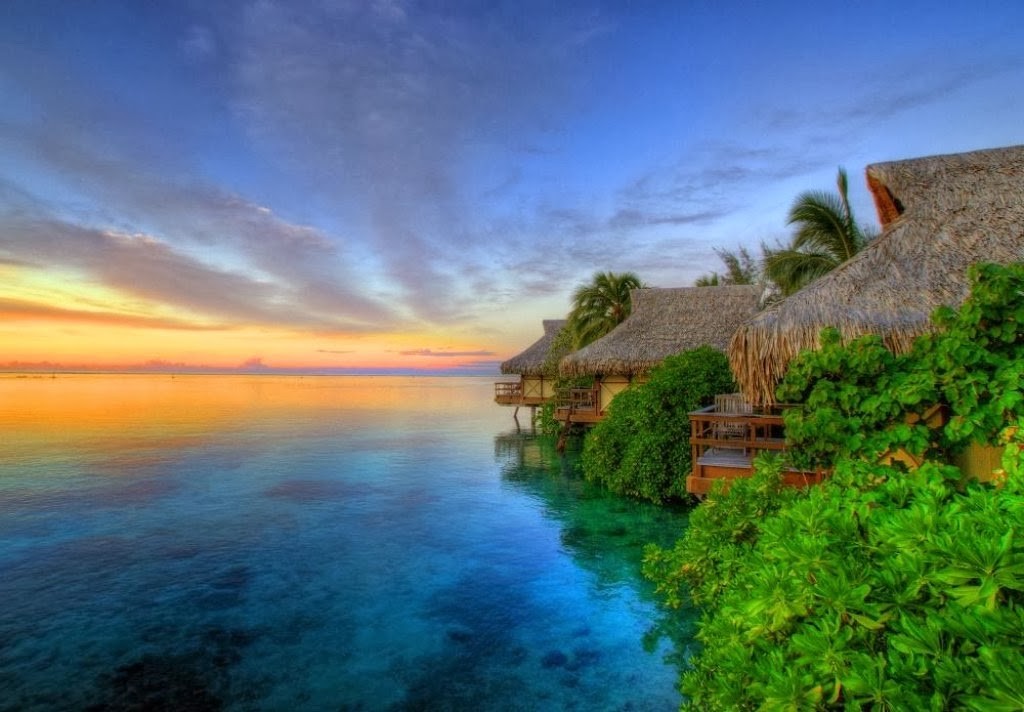 Instead of always going to the usual islands, such as Maldives, Fiji, Hawaii, etc., why don't you book a trip somewhere different?
Why don't you go discover the beautiful islands of the South Pacific? Why don't you fly to that part of the world to enjoy the peace and tranquility of a place that it is not so renowned by travellers?
To make it easier for you, we put together a list of the most beautiful islands of the South Pacific. All those places are definitely worth a visit, as they are not just secluded—so away from tourists—but they are also incredibly stunning.
White sandy beaches, crystal clear waters and hundreds of palm trees "decorating" the seaside. Good food, mainly seafood of course, friendly people, and interesting local culture is what awaits on those islands!
Anyway, it is kind of pointless to try describing the beauty and wonder of those places, as the only way to truly experience that, is to go there in person. So, the best thing to do now, is to show you shots of those dream-like places and let you decide whether they are, or they are not, worth visiting.
Enjoy!
Rarotonga, Cook Islands
Lizard Island, Australia
Hiva Oa, Marquesas
Isle of Pines, New Caledonia
T H E   V I D E O
(All the photos are taken from Google.com, all the videos are taken from YouTube.com, and all belong to their original owners-We do not own any of the content posted-Removal upon request)