Heracleion, history and mistery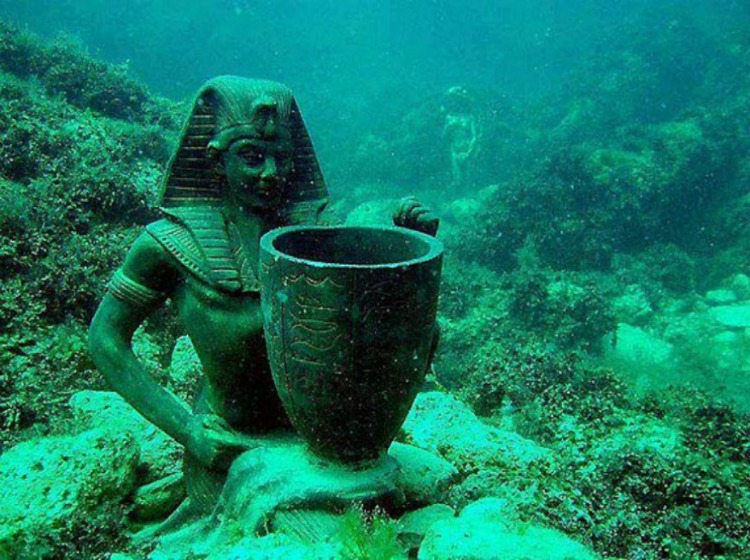 We have already written about diving in different places of our planet but today is different because it is… an archaeological dive.
In ancient Egypt there was a town named Heracleion, it was a thriving trading port and its name originate from Hercules, the mythological character.
It had its heyday at the pharaohs time then, probably because a series of earthquakes and the subsequent floods, it tragically disappeared… sinking. All this happened about 1.200 years ago…
Only in recent years, thanks to the efforts of researchers, the underwater city was discovered off the coast of Aboukir near Alexandria of Egypt, by a group of archaeologists from the European Institute of Underwater Archeology.
It is 30 meters deep and It was needed 4 years of study and 13 years of excavations, for discovering artifacts of great beauty.
A confirmation that Heracleion was a hub of trade in the Mediterranean at that time, 64 wrecks of ancient ships, more than 700 berths and several gold coins were found.
Also many religious artifacts and a stone statue of 16 feet, which probably adorned the temple of the city's main square, were found.
Obviously this discovery has piqued the imagination of a lot of people, including me, about another ancient myth, Atlantis, a civilization disappeared and not yet found.
However the discovery of Heracleion highlights once again the magic of the Mediterranean, this sea was the cradle of civilizations that have influenced and indelibly marked the human history!
T H E   V I D E O
(All the photos are taken from Google.com, all the videos are taken from YouTube.com, and all belong to their original owners-We do not own any of the content posted-Removal upon request)