World's most luxurious ski resorts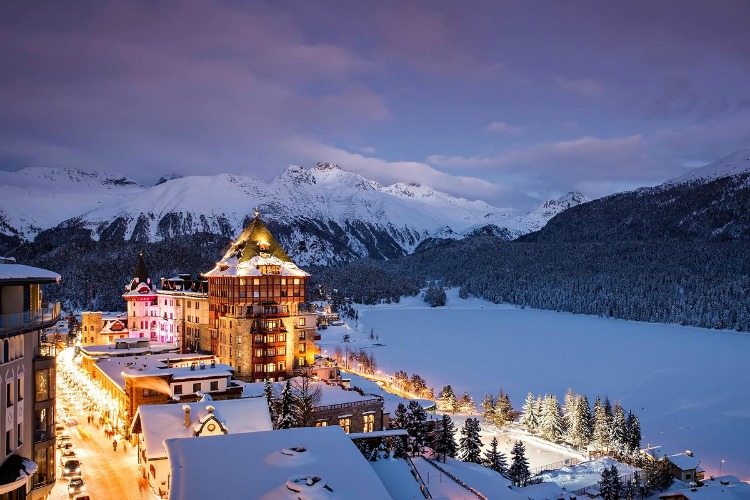 Whether you are a big fan of skiing, or you just simply prefer to go to the Spa while outside is snowing; The Golden Scope found 9 ski resorts that are perfect for both sporty people and lazy ones!
What I mean by that, is that the mountain towns featured in this article are all extremely luxurious, so a part from skiing, you will find that there are so many other activities you can do there.
First of all there a lot of beautiful shops and boutiques, so if you are bored of doing sports, you can have a relaxing shopping day. If, instead, you want to completely unwind and distress, you can head to any of the 5 stars hotels there, and lock yourself in a spa. Not to mention the number of good restaurants that you would find when walking down the main road…
Whether you are in France, Switzerland or in the U.S., if you are staying in any of the following luxury ski resort, it will be like being in a beautifully organized small city with the advantage that you can also ski!
If you go to a remote ski town in the middle of nowhere, you can only ski and sleep, as there wouldn't be anything else to do around there… or am I wrong?
If you decide to travel to any of the following 9 destinations, you will be able to ski, shop, eat well and maybe even go for a drink or two in a nice club.
Courchevel, France
T H E   V I D E O
Aspen, Colorado
T H E   V I D E O
Chamonix, France
T H E   V I D E O
Cortina D'Ampezzo, Italy
T H E   V I D E O
Gstaad, Switzerland
T H E   V I D E O
Bad Gastein, Austria
T H E   V I D E O
Whistler, British Columbia, Canada
T H E   V I D E O
St. Moritz, Switzerland
T H E   V I D E O
Treble Cone, New Zealand
T H E   V I D E O
(All the photos are taken from Google.com, all the videos are taken from YouTube.com, and all belong to their original owners-We do not own any of the content posted-Removal upon request)