Best Ecolodges in South America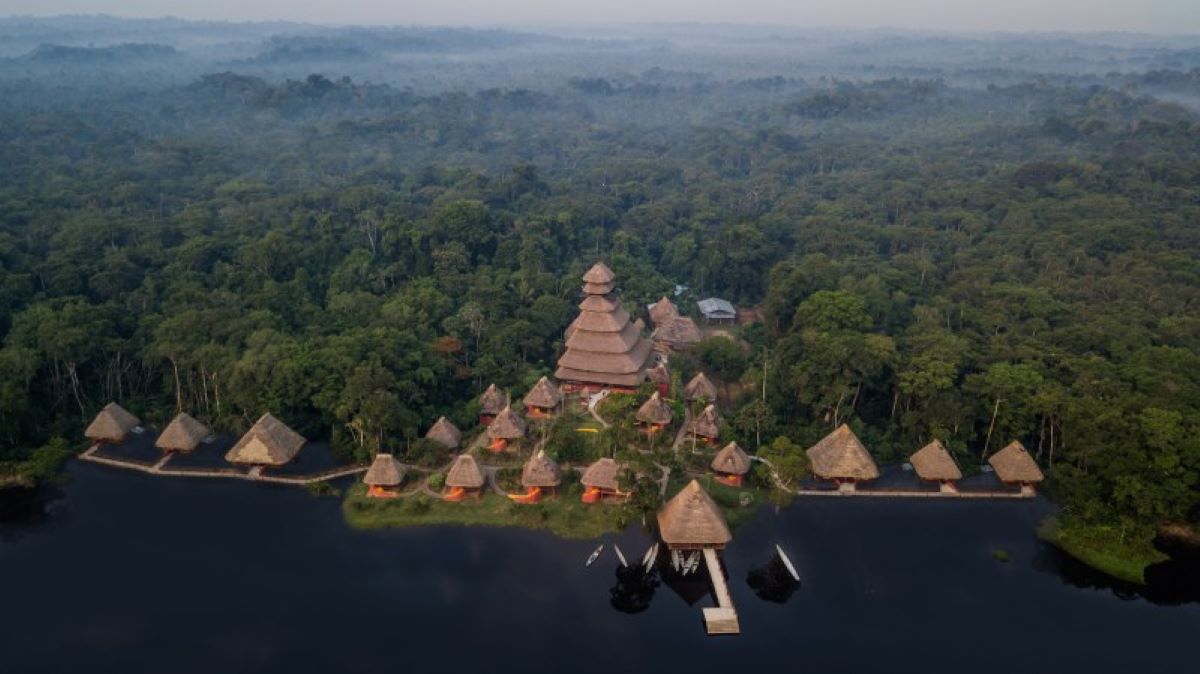 For all those who love to be immersed in nature, The Golden Scope prepared a list of the most beautiful and best ecolodges in South America.
When staying in one of the places mentioned below, it will be like travelling to another planet: no pollution, no city-noises. Just you, your travel partner, the local wildlife and the surrounding greenery.
Despite the fact that these lodges are all located in different countries, they all have one thing in common; they are all nestled away in some jungle and they all harmoniously blend in with the natural landscape.
Anyway, instead of bore you, I will let you see for your self how beautiful and unique the following six hotels are.
This remote ecolodge is completely immersed in the Peruvian rainforest. When there it will be possible to go n excursion to discover the jungle and/or relax on in the wooden tree-houses—that would be your rooms—while having a drink and admiring the panorama.
Jicaro Island Ecolodge is a nature eco resort, located on a private island in the Granada Isletas of Lake Nicaragua. Position only a short boat ride from the colonial town of Granada, this ecolodge offers spectacular views of the Mombacho Volcano across the lake.
The Cristalino Lodge is located beside the River Cristalino, within a private forest reserve in the southern part of the Brazilian Amazon region. It has been designed to blend in harmoniously with the surrounding jungle.
The Laguna Lodge is positioned on the lakeshore of Lake Atitlan, and it is nestled in its own natural reserve. This beautiful ecolodge offers striking panoramas of the azure waters, and of a trio of volcanoes. The lodge is only reachable by boat.
Turtle Inn is a 25-room seafront hideaway that combines natural wonders with luxury style. Built right on a white sandy beach overlooking crystal clear water, this beautiful ecolodge presents two infinity pools and a restaurant known for serving the best bbq fish!
Pacuare Lodge is nestled in a rainforest overlooking the Pacuare River. The land surrounding the lodge is all part of the lodge's private reserve that covers more than 1.2 million acres of tropical wilderness. Pacuare is perfect for those who want to relax and enjoy the peace and tranquillity of nature, and also for those who like the adventure and love to keep busy with different activities
T H E   V I D E O S
(All the photos are taken from Google.com, all the videos are taken from YouTube.com, and all belong to their original owners-We do not own any of the content posted-Removal upon request)