Discovering Olympic National Park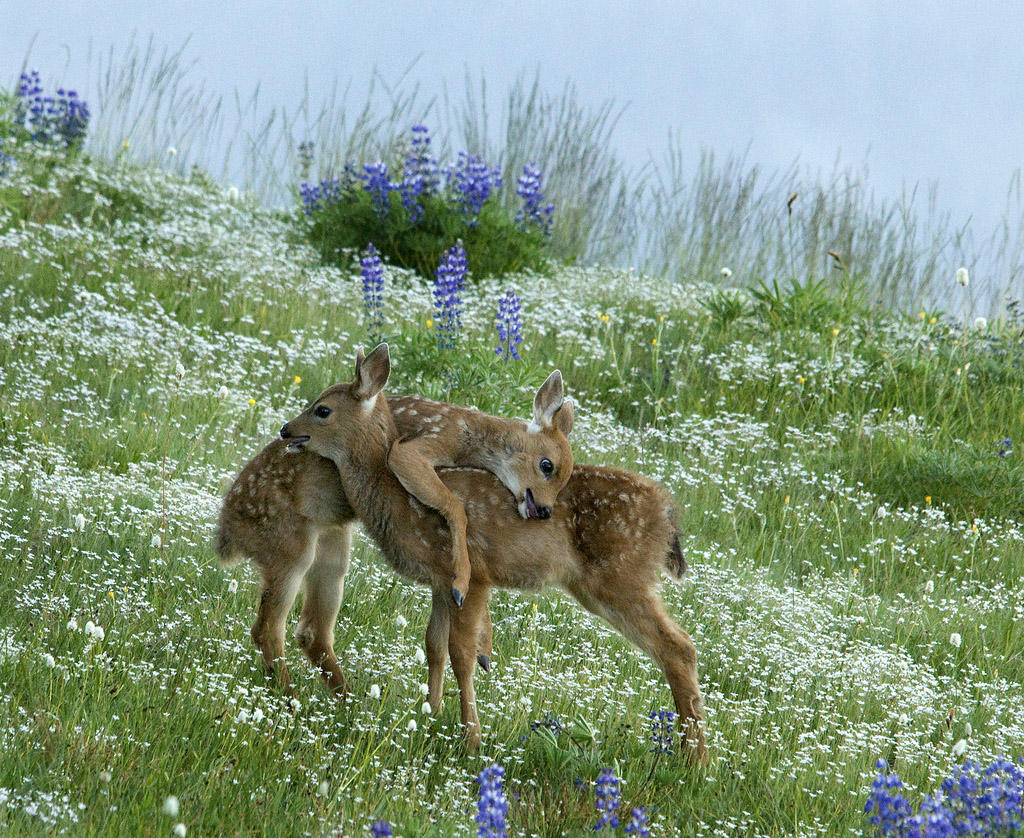 Definitely considered as one of the world's most beautiful natural reserves, Olympic National Park is located in the state of Washington, in the Olympic Peninsula in the U.S.
Since the reserve is incredibly vast, the park has been divided in four regions: the coastline, the mountain area, the temperate rainforest and the lowland forest.
Olympic National Park has been declared World Heritage Site in 1981, and since then it has been protected and safeguarded by the UNESCO.
THE COASTLINE
The coastline is 97 km long and just a few miles wide. This section of the park features unbroken stretches of wilderness ranging from 16 to 32 km, and the beaches are both sandy and rocky. The Pacific Coastline presents numerous turbidites, which are geologic deposits (rocks) that travel into the ocean. In addition to this, this part of the reserve is also known for its tectonic mélanges, large boulders that can be the same size as a house.
THE MOUNTAIN AREA, OLYMPIC MOUNTAINS
The Olympic Mountains are located in the heart of the park. This particular area is exceptionally beautiful to visit as several ancient glacier and rocky caves hide in this alpine region. This section of the Olympic National Park is usually covered in snow, and due to the rigid climate, as mentioned above, immense glacier rise amongst the mountain landscape.
THE TEMPERATE RAINFOREST
Drenched in over 12 feet of rain a year, the temperate rainforest is nestled in the Olympic's west side valleys. Being the best remaining example of a rainforest in North America, this part of the park is popular a destination among travellers thanks to its Giant western hemlocks, Douglas-firs and Sitka spruce trees that dominate the landscape. The Temperate Rainforest area includes the Hoh Rainforest and the Quinault Rainforest.
LOWLAND RAINFOREST
This section of Olympic National Park is composed by beautiful five forests: Staircase, Heart O'the Hills, Elwha, Lake Crescent, and Sol Duc. When there, it is possible to admire the magnificent old-growth forests, which are all full of clear water rivers that run through the valleys.
HOW TO REACH THE PARK
There are different ways you could reach Olympic National Park. Either you drive there, or you take a ferry or you fly straight. If you are driving, you can U.S. Highway 101, which circumnavigate the Olympic Peninsula.
If you'd rather take a ferry, The Washington State Ferry system has a number of routes, which access the Olympic Peninsula across Puget Sound. An finally, if you want to fly to the reserve you can take off from William R. Fairchild International Airport, or from Sea-Tac Airport.
T H E   V I D E O
(All the photos are taken from Google.com, all the videos are taken from YouTube.com, and all belong to their original owners-We do not own any of the content posted-Removal upon request)