Places to see orangutans in Borneo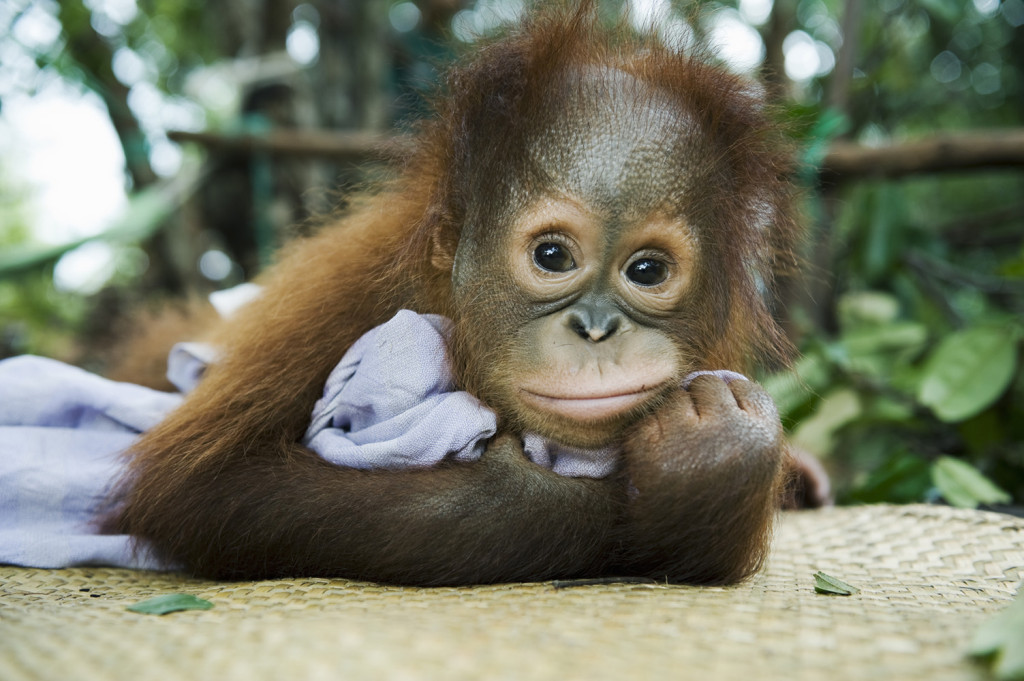 In case you are wondering where Borneo is, it's an island located in South East Asia, south of Malaysia and North of Australia. Borneo is renown for its stunning rainforests, which are home to a large number of protected animals and plants.
The island is divided among three countries: Malaysia and Brunei in the north, and Indonesia to the south. Today we are only concentrating on the Malaysian part, as that's where all the best places to see orangutans are located!
If you are an animal lover, this kind of vacation in Borneo is perfect for you. Trekking in the jungle, discovering local villages and having a one-on-one meeting with a red, fluffy orangutan. Sounds like a dream vacation to me, to be honest!
Anyway, to go back to the animals, The Golden Scope selected five places that are considered to be among the best to view orangutan. Next thing you should do now, is picking the one you like the most and head down there to have a one-of-a-kind experience.
Semenggoh Wildlife Rehabilitation Centre
The Semenggoh Wildlife Rehabilitation Centre is 12 miles from Kuching, the capital city of the state of Sarawak. The main purpose of this center is to reintroduce orangutans back into the wild.
Kubah National Park
The Kubah National Park is also located not too far from Kuching. The park presents a center, called the Matang Wildlife Centre, which is nestled away in the forest, and is home numerous orangutans.
Sepilok Orangutan Rehabilitation Centre
This center is situated in the state of Sabah. When there, visitors can climb up trees and feed orangutans.
Lok Kawi Wildlife Park
The Lok Kawi Wildlife Park is only 30 minutes away from Kota Kinabalu. The wildlife center spans 280 acres of rainforest and is home to tigers, elephants, orangutans, and other protected animals.
The Kinabatangan River
Near the tiny village of Sukau in Sabah there is a wildlife centers—that takes care of orangutans, proboscis monkeys, and even elephants—that is located along the Kinabatang River. To see the animals, you just have to jump on a boat and cruise the river.
T H E   V I D E O
(All the photos are taken from Google.com, all the videos are taken from YouTube.com, and all belong to their original owners-We do not own any of the content posted-Removal upon request)