The charm of the Red Fort in Delhi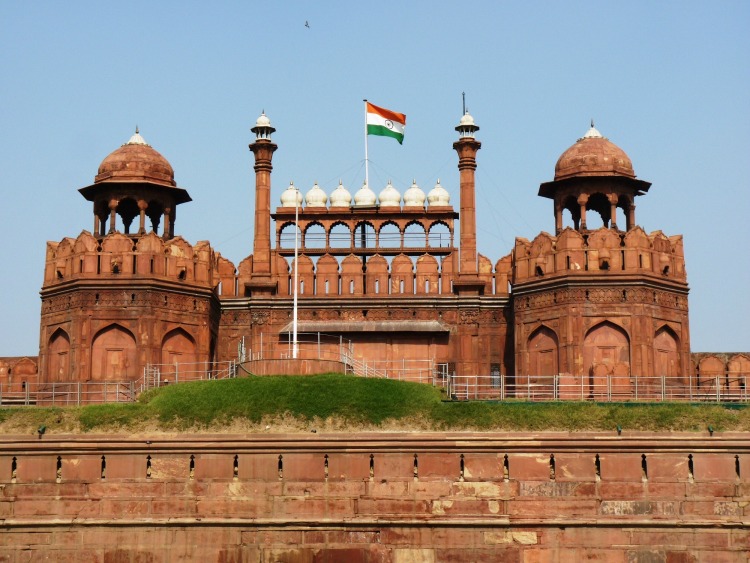 India is a country with ancient history and traditions. There are so many interesting sites and monuments that attract visitors from around the world. It's a great nation with a large population and a large surface area.
The magnificent Taj Mahal, the amazing Golden Temple, the impressive Akshardham, are just some examples of the Indian cultural heritage that can be admired during a trip in the second most populated of the planet country, after China.
In this article The Golden Scope shows the fascinating Red Fort in Delhi which was built by Emperor Shah Jahan; its construction began in 1638 and finished  in 1648.
Its name comes from the fact that for the construction of massive walls was used sandstone, a type of rock that is formed by cementation of sands with a typical red color.
It's one of the most popular tourist destinations in Old Delhi but it has also a very important value to the Indians; in fact every year on August 15, the prime minister speaks to the nation from the Red Fort, it's the day when the India gained independence from the British.
The walls are slightly adorned and its internal structure is a very particular mix of styles, Persian, European and Indian art. It's one of the most important complexes of India, a symbol of power and brilliance architectural.
Obviously, the irresistible charm of the Red Fort has convinced UNESCO to place it in the list of World Heritage Sites. It is a monument containing an important and significant part of Indian history and art.
T H E   V I D E O
(All the photos are taken from Google.com, all the videos are taken from YouTube.com, and all belong to their original owners-We do not own any of the content posted-Removal upon request)