The fairy chimneys in Cappadocia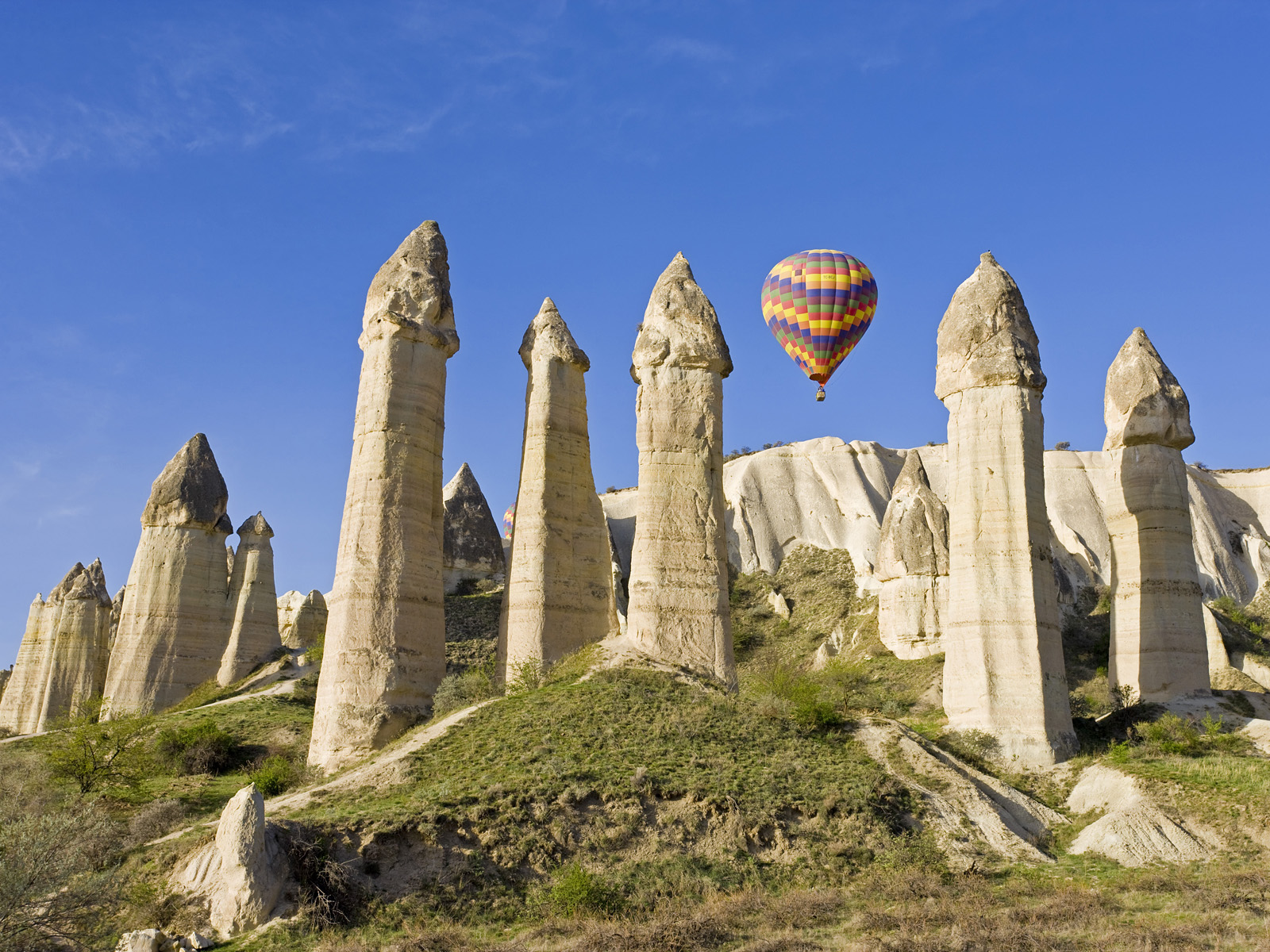 Turkey is a fascinating country, it is considered the gateway to the East, mainly because it is geographically located between Europe and Asia.
Cappadocia, included in UNESCO's World Heritage Sites List, is a region that keeps historical and archaeological treasures; in particular Goreme Valley is a strange and magical at the same time area.
This region is located in central Turkey and for thousands of years it has always been the settlement of ancient civilizations, such as the Hittites, and each of them has left its indelible cultural mark.
The Goreme Valley, thanks to its rich history, is considered a real open-air museum. Fairy Chimneys, mentioned in the title, are the most striking examples because they leave speechless the visitors.
The chimneys are unique geological formations created by mother nature over thousands of years and find them in the middle of a plateau, about a thousand meters above sea level, in Central Anatolia makes them absolutely unique!|
The valley and its landscapes seem something of "moon", there are a lot of caves, both natural caves but also artificial caves, where in the eighth century, Christians fled repression.
Thanks to Christians, Goreme has an incredible heritage of 365 churches, some of which are beautifully painted, and a dozen mysterious underground cities, which served as a refuge in case of enemy attacks; the largest is Derinkuyu that has 9 floors underground !
Visit the underground is really exciting, it seems to still hear the muffled voices of the people who took refuge surviving for several months thanks to the useful ventilation holes, water wells, ovens and even stables sufficient for a population of nearly 20,000 people !
In addition, the favorable wind conditions in the region offer the chance to visit it in another way … above in a balloon… it's an experience recommended by the locals not only for tourism but merely because they say that it is spectacular, evocative and unforgettable fly over the Goreme Valley … with the sound of the wind…
Cappadocia, a region where history and nature blend beautifully, creating a magical atmosphere… It is perhaps for this reason that the rock formations that characterize the Goreme Valley are commonly called "The fairy chimneys"
T H E   V I D E O
https://youtu.be/lT18Ajos0Yw
(All the photos are taken from Google.com, all the videos are taken from YouTube.com, and all belong to their original owners-We do not own any of the content posted-Removal upon request)