Best jungle lodges in the Amazon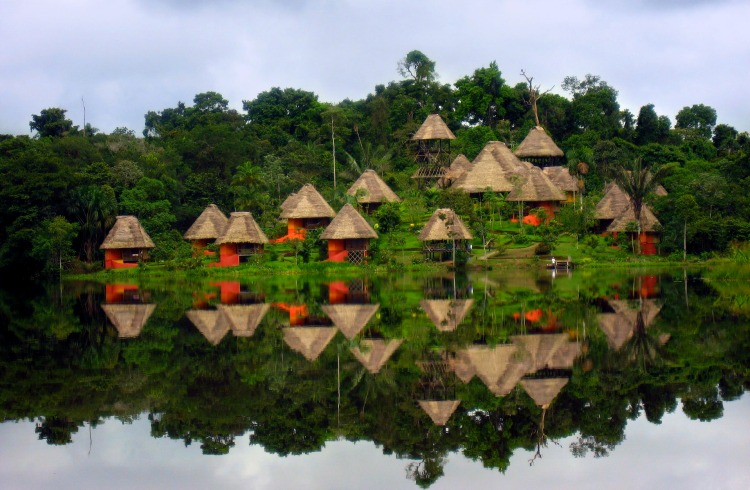 If you wish to be totally immersed in nature; then what's better than a lodge located in the middle of the Amazon jungle?
Since most of you are nature-lovers, we thought you might enjoy today's article, which features eight of the best jungle lodges in the Amazon.
All the places described in this piece are completely isolated from civilization as they are nestled away in the deep jungle. For this, staying in any of those lodges would like staying in a local village—with the difference that you would have access to light and electricity of course!
Indeed, if you wish to live like a local and experience different cultures on first hand, then you would surely love to stay there. You would be surrounded by only nature and villagers, and you would be completely off the grid—as I am not sure there is any mobile reception in the Amazon!
Anyway, if you are travelling around South America, or if you are planning a trip there, then you should definitely stay in one of the following lodges.
AMAZON RAINFOREST
The Amazon rainforest is a forest that covers most of the Amazon Basin of South America. The jungle spans 7,000,000 square kilometres and it includes nine nations. The majority of the forest is contained within Brazil, followed by Peru, Colombia, Venezuela, Ecuador, Bolivia, Guyana, Suriname and French Guiana.
LA SELVA ECOLODGE, ECUADOR
NAPO WILDLIFE CENTRE, ECUADOR
YACHANA LODGE, ECUADOR
REFUGIO AMAZONAS, PERU
SANI LODGE, ECUADOR
CHALALÁN LODGE, BOLIVIA
IWOKRAMA, GUYANA
T H E   V I D E O
(All the photos are taken from Google.com, all the videos are taken from YouTube.com, and all belong to their original owners-We do not own any of the content posted-Removal upon request)