Fernando de Noronha Archipelago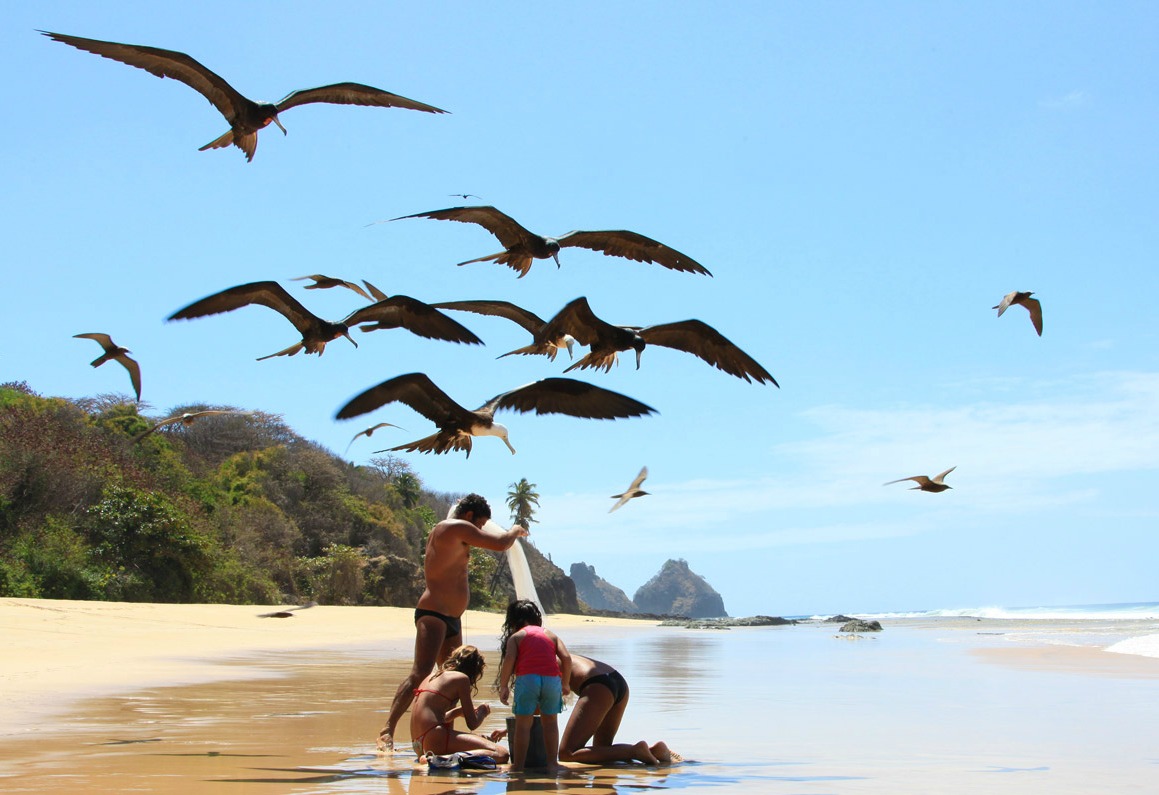 Brazil is one of the pearls of South America; when we think about it, immediately we think of holidays on the beautiful beaches famous around the world where boys play at football showing qualities worthy of the national soccer team, several times world champion.
But Brazil has a lot of other natural beauties, that would delight travelers/tourists, such as the spectacular Amazon rainforest and the equally spectacular Amazon River, the longest river in the world that after a journey of nearly 7000 km flows into the Atlantic Ocean.
Just in the middle of the Atlantic Ocean, 350 km from the Brazilian coast, there is a natural paradise, part of the Brazilian federal state of Pernambuco: the Fernando de Noronha Archipelago.
It was discovered by Portuguese sailors in 1503, the archipelago consists of 21 islands, as well as several islets and volcanic rocks. In fact the main islands are nothing more than the outcropping part of an underwater mountain range.
Thanks of this geological feature, Fernando de Noronha is the most famous dive site of Brazil. A fantastic underwater world where at a depth between 20 and 40 meters it's possible to swim with turtles and dolphins in a warm water with a lush flora.
At its geographic position, the archipelago enjoys a tropical climate with only two well defined seasons: the rainy season from January to August and the dry season for the remaining months; an ideal climate for over 20 species of seabirds.
After World War II, the islands were used for both political and ordinary prisoners, but in 1988 about 70% of the archipelago was declared a National Marine Park and so the Brazilian government  strictly preserves the flora and fauna by limiting the number of visitors.
Since 2001, this real ecological sanctuary is protected by UNESCO and inserted in the World Heritage List. The lucky 2000 inhabitants of the Fernando de Noronha Archipelago say that every day from the Golfinhos Bay viewpoint, they may live a magical experience… watching dolphins, these cute marine mammals, that joyfully go to the calm and protected waters of the interior of the bay …
T H E   V I D E O S
(All the photos are taken from Google.com, all the videos are taken from YouTube.com, and all belong to their original owners-We do not own any of the content posted-Removal upon request)