Las Pozas de Xilitla, Mexico unknown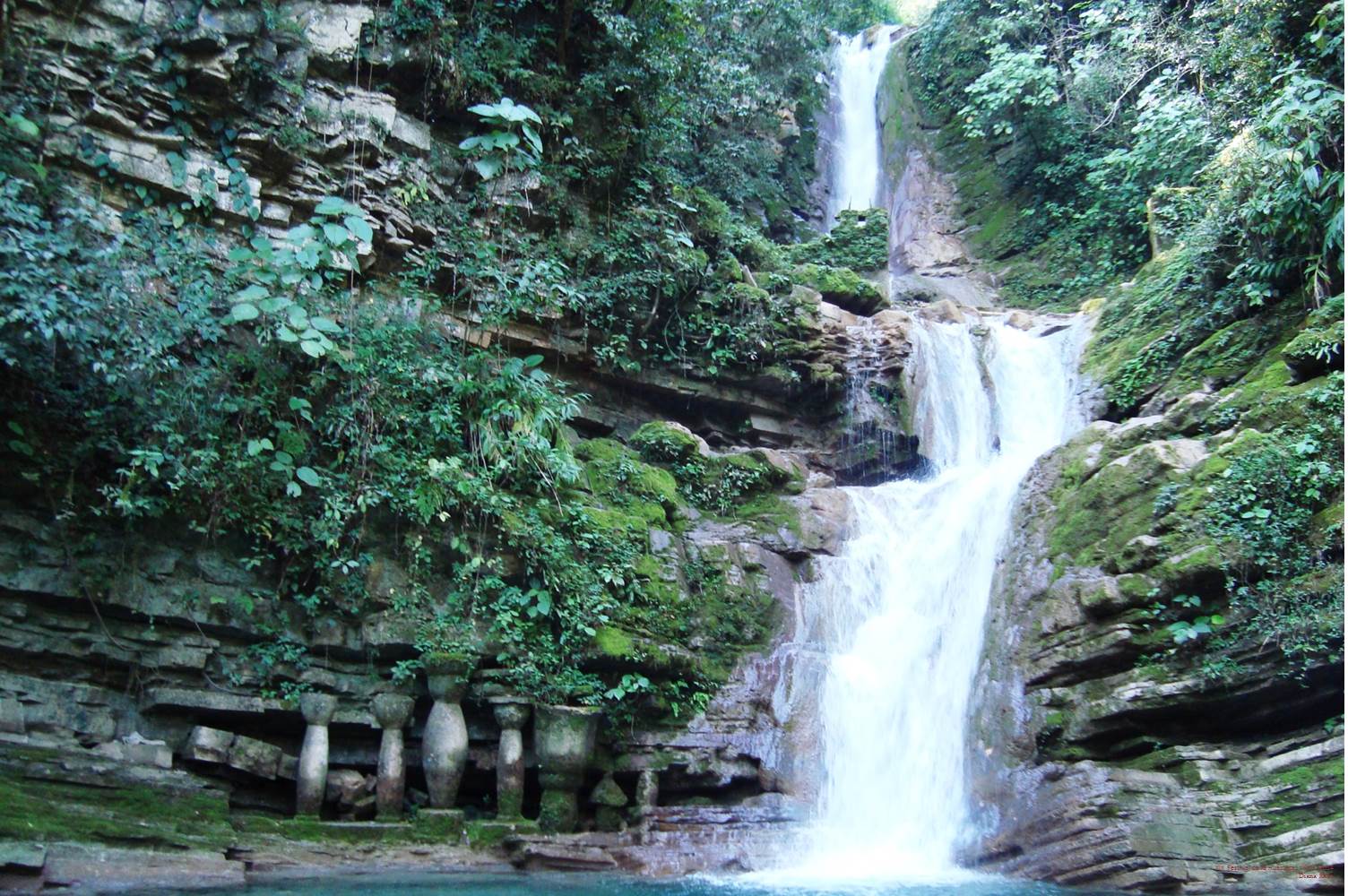 Today the journey of The Golden Scope continues in Mexico, in the minds of many of us this country evokes the mysterious and fascinating Mayan civilization…
In 1945 the eccentric Scottish millionaire and art connoisseur Sir Edward Frank Willis James, went to Mexico for an exploratory visit. In the middle of the rainforest that covers the mountains, to 7 hours from Mexico City to the north, while swimming in a creek called "seven pools" was literally surrounded by a swarm of butterflies.
He interpreted that singular event as a sign of destiny and he decided to stay in that place, Xilitla, to realize a surreal project, then called "the endless house" because he engaged for about 40 years to direct the work of construction of it.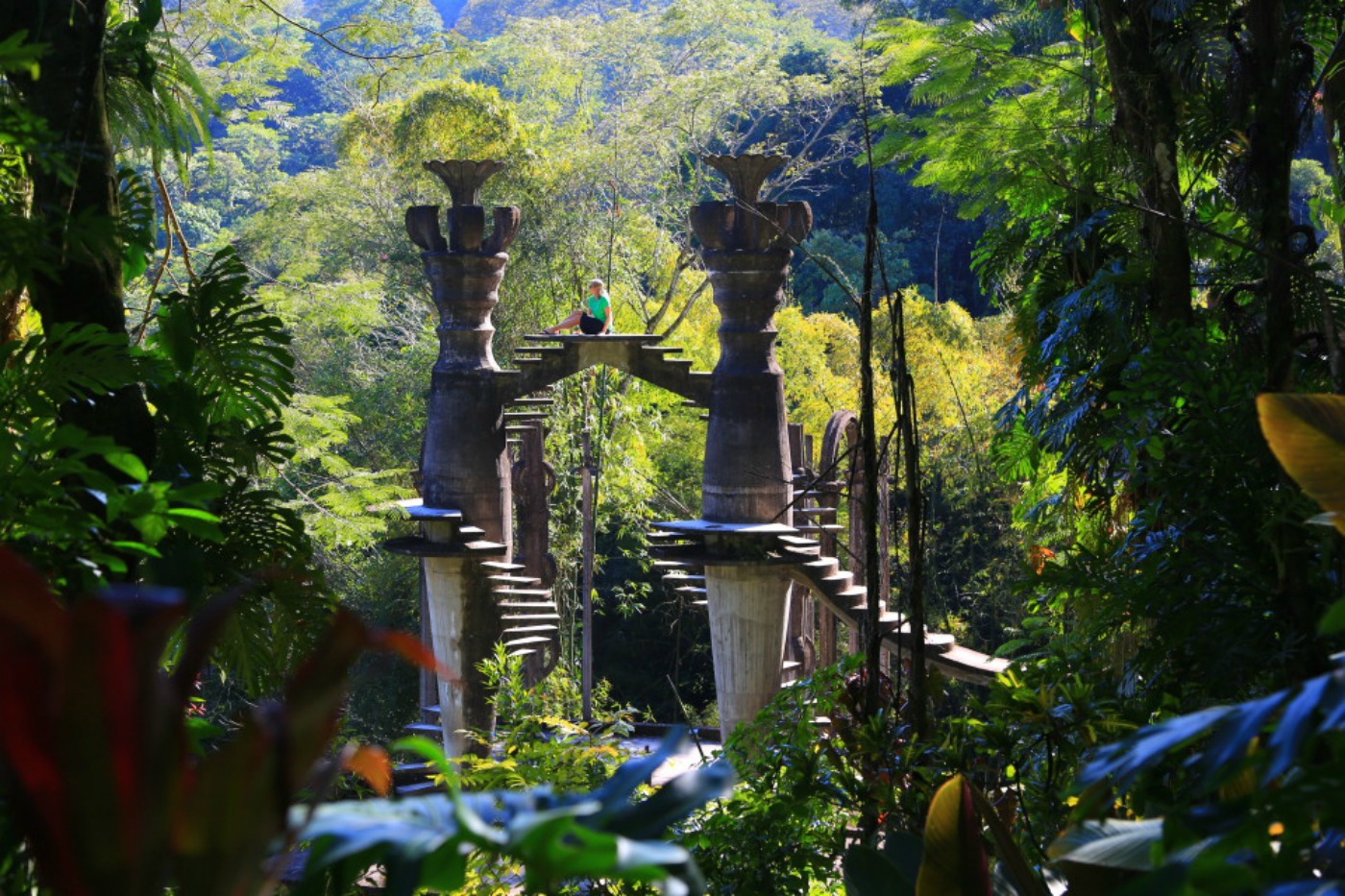 In fact in the middle of subtropical rainforest, about 600 meters above sea level, he realized Las Pozas de Xilitla, a set of gardens and extravagant sculptures created with the Edward James's fundamental rule: never cut a bough and never chop off a single flower, too.
The result was an incredibly surreal complex, today it survives in the forest, forgotten by history. It remember this sort of  artistic/ecological delirium of a millionaire who was a frustrated artist because he never had notoriety despite, as a patron, he supported to their debut some artists like Salvador Dali and Picasso.
The realization of this structure was from 1949 to 1984 and the final result are 36 absolutely singular, unique and impressive works, that contributed, along with the wild vegetation to create this corner of the world that resembles a sci-fi film set.
The complex is open to the public, All those who have visited it talk about thrills as fascination, awe, magic and wonder. You can see some photos that portray vegetation, waterfalls and natural pools alternate with concrete sculptures, many of which are started and never finished because Edward's creative frenzy starts continuously new works.
Fate would that Edward died in England, far from his Xilitla, but perhaps a premonition, with a will, he left Las Pozas de Xilitla to Plutarco Gastelum, an Indian farmer who had known in the famous day of swimming in the creek.
This is the controversial, romantic and, therefore, only fitting end of Edward James's extravagant life. The sole heir Plutarch has ensured the survival of the "endless house", today it offers accommodation to visitors in a hotel created in the complex area.  His farmer indium friend is the guardian of the memory of the Scottish,…
T H E   V I D E O
(All the photos are taken from Google.com, all the videos are taken from YouTube.com, and all belong to their original owners-We do not own any of the content posted-Removal upon request)