Places unknown by most travellers 8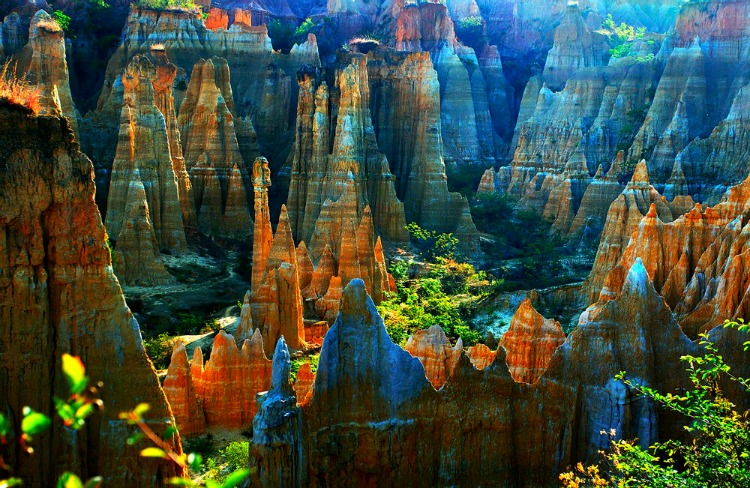 It's time to bring back our column on "places unknown by most travellers". Even this time we picked five wonderful destinations for you to have a look at.
Anyway to cut it short, what we do is describe and tell you all about the most remote, unknown and most beautiful places/towns/hotels and generally attractions that people wouldn't usually go visit. Why—you're probably wondering—travellers don't usually head there? Well it's simple; because they have no idea these destinations even exist!
TONGA
Tonga is a Polynesian archipelago comprising 176 islands located in the southern Pacific Ocean. It is surrounded by Fiji, Samoa, Niue, part of New Zealand, and New Caledonia.
T H E   V I D E O
THE EARTH FOREST, CHINA
The Earth Forest is situated in the Yuanmou County in China. It s formed over two million years ago due to geological movement and soil erosion. Its shape looks like an immense forest and the main component is earth. This is why it was called the "Earth Forest".
T H E   V I D E O
This beautiful eco-lodge is only two hours away from Stockholm. It presents 12 forests huts made of wood, and thanks to its eco-friendly architectural features, it harmoniously blends in the natural surroundings.
T H E   V I D E O
WINCHESTER, ENGLAND
Winchester is a city-town located at the western end of the South Downs National Park, along the course of the River Itchen. It is 109 km south-west of London. Winchester used to be a Roman town under the name of Venta Belgarum.
T H E   V I D E O
VELIKY NOVGOROD, RUSSIA
This is one of the most important historic cities in Russia, indeed in 1992 UNESCO recognized it as part of the World Heritage Sites List. The city lies along the Volkhov River just downstream from its outflow from Lake Ilmen and it holds some of Russia's most precious historical monuments.
T H E   V I D E O
(All the photos are taken from Google.com, all the videos are taken from YouTube.com, and all belong to their original owners-We do not own any of the content posted-Removal upon request)