The 3D Museum in Manila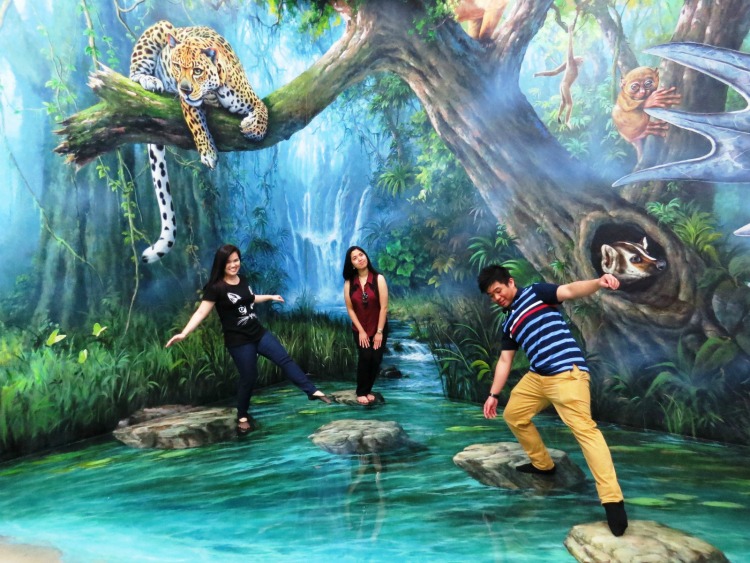 The art in 3D is amazing and beautiful to see.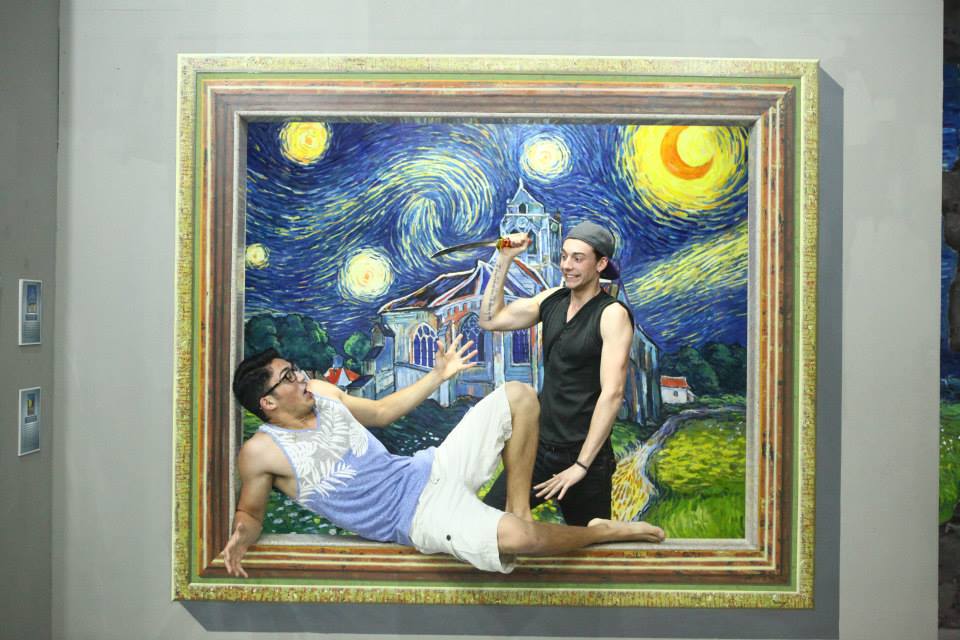 Think for a moment, you have the opportunity to "live" personally this art joining it…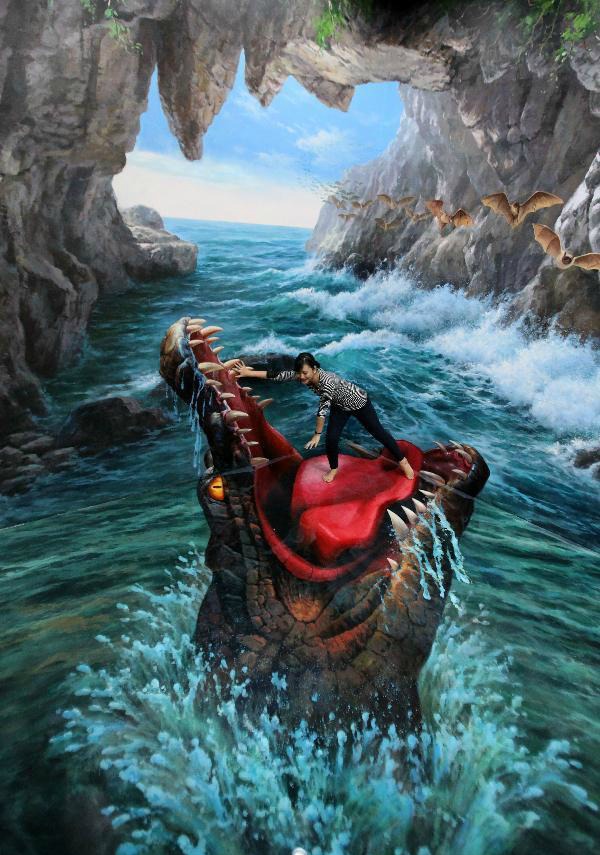 Imagine you into a bottle in the sea or  walking vertically on a wall or being on a surf chased by a huge wave… all this is possible at the Art Museum Island in Manila!
Philippines are a wonderful destination for a sea holiday… islands, pristine nature and the sea with a clear water!
Now The Golden Scope offer you another reason to visit them during your travel or your holiday: in Manila there is the largest interactive museum in the world, which includes about 200 three-dimensional works of Filipino and Korean artists.
Visitors have the opportunity to experience a kind of fiction science "adventure"  moving, between painted in 3D walls and designed specifically perspectives,  allowing the unique experience to live art from the inside.
Usually in the museums all over the world it is absolutely forbidden to take photographs but in the museum 3D Manila, visitors are encouraged to retreat  as part of the exhibits…
In fact the creators of this structure are convinced that the works would not be complete without the interaction of people and this is the idea that originally gave birth of Art in Island Museum, … a place that intrigues both art lovers then experiences unusual lovers…
T H E   V I D E O
(All the photos are taken from Google.com, all the videos are taken from YouTube.com, and all belong to their original owners-We do not own any of the content posted-Removal upon request)