The fairytale Castle of Schwerin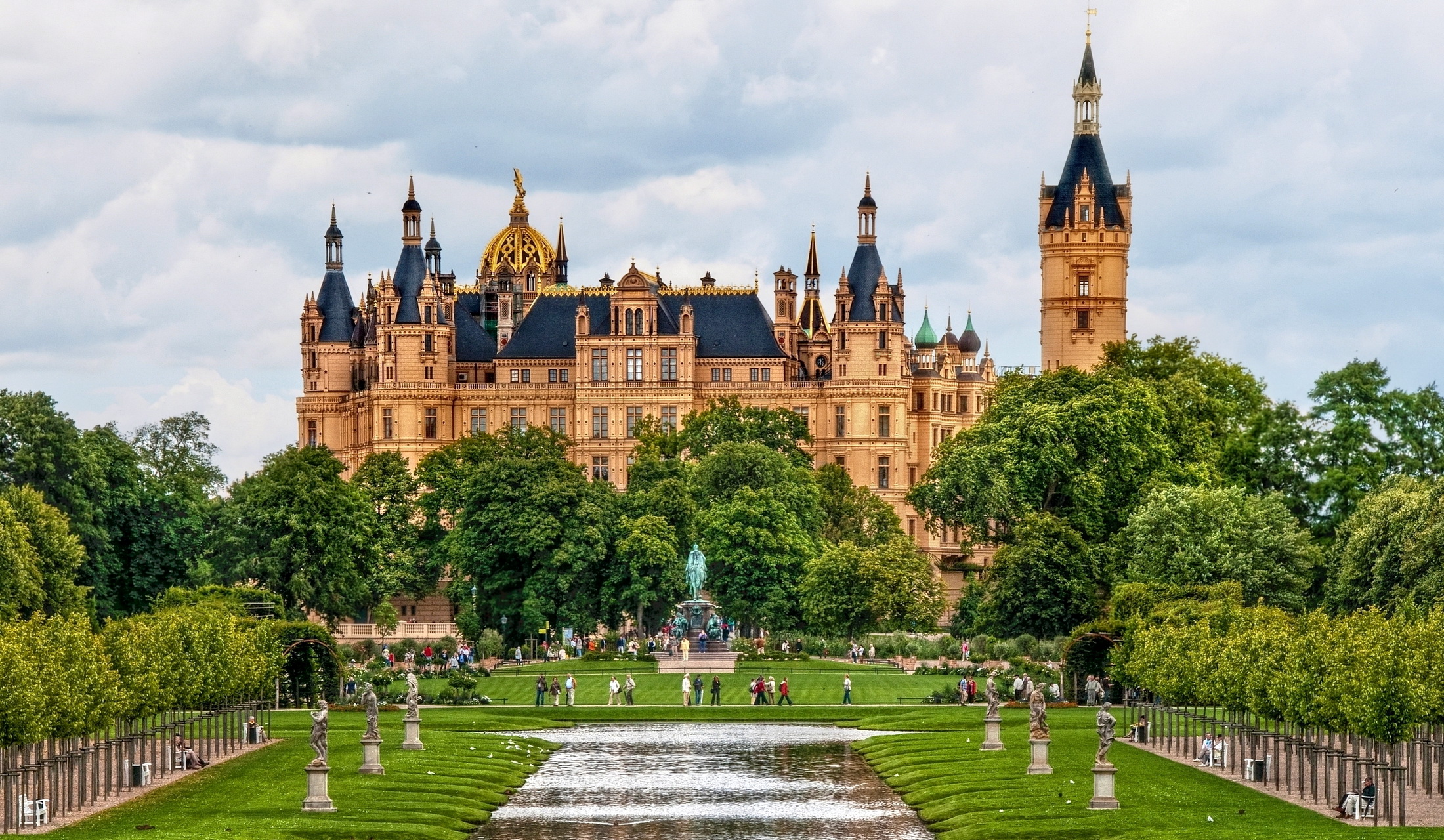 If I think about Germany, my mind goes back in time when at school I was a boy that did not love the geography but I was fascinated by the Black Forest, a large area in the southwestern part of Germany that obviously includes woods with beautiful vegetation and also small villages; I dreamed stories populated by fairies and elves… instead of studying an academic subject.
Over the years, my approach to the "geography" has increased immeasurably… not as a subject of study. I had the opportunity to deepen my knowledge of northern Germany, discovering the Land Mecklenburg-Vorpommern of which the capital is Schwerin, a small town on a human scale, just over 100,000 inhabitants… in my view Schwerin has "something" magical…
In fact, besides the charming old town where art and architecture are omnipresent, there is the headquarters of Parliament (Landtag) of the land…. something totally original!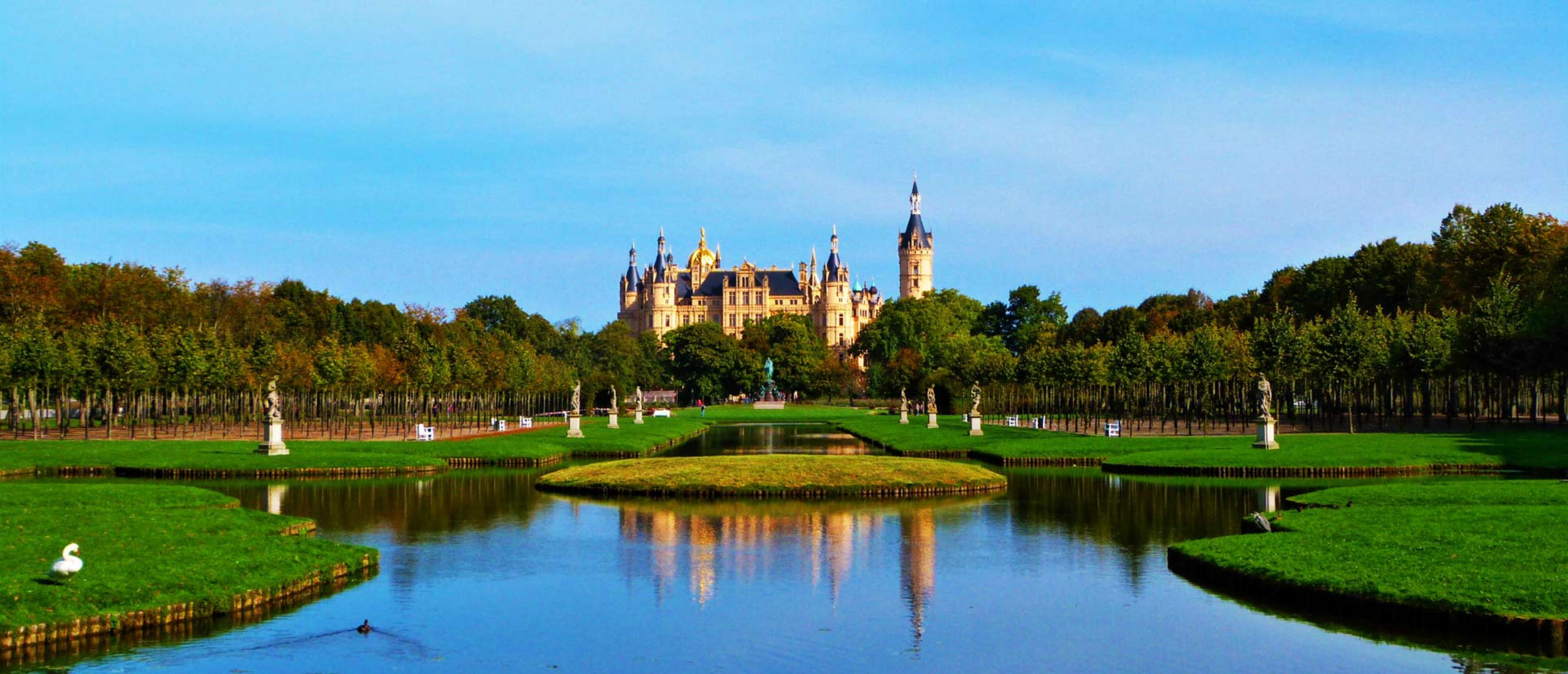 That "something" is the Castle of Schwerin, seat of the Landtag, its suggestive profile reflected in the water of the lake surrounding the island on which it was built to benefit the strategic location.
The first news about the castle dating back to 965; at that time it was a fortified city. An Arab merchant was among the first members of the Islamic world to visit that area of northern Europe.
Some centuries later, precisely in the sixteenth century, the structure lost its connotations of defensive fortress thanks to the Duke John Albert; he turned it into a kind of elegant Renaissance residential building. Then it had the wonderful final appearance in the nineteenth century by the famous architect George Adolph Demmler.
In 1913 a terrible fire seriously damaged the castle, later, with a great effort of the local authorities, it was restored to become after the Second World War, a museum and the headquarters of the local parliament.

Now we can see that "something" magical, the fairytale castle of Schwerin that, I'm sure, would heal the "sore geography" (and also the "sore history") of any student, with its beautiful gardens and its magnificent state rooms, evidence of a past that have marked the history of Europe.
T H E   V I D E O
(All the photos are taken from Google.com, all the videos are taken from YouTube.com, and all belong to their original owners-We do not own any of the content posted-Removal upon request)