The magic of Saksun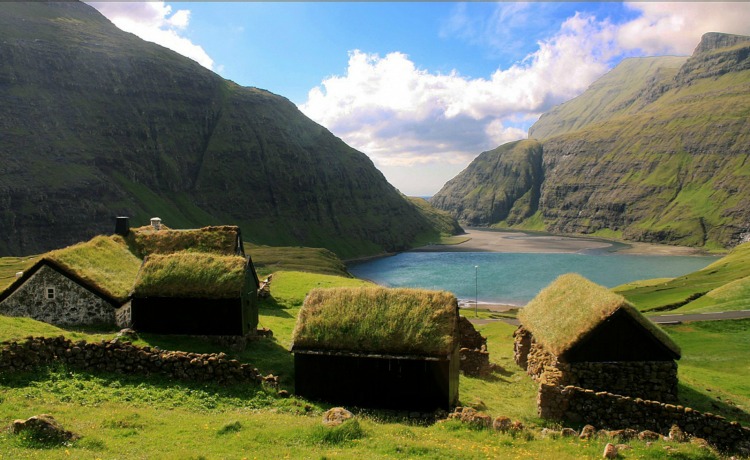 The beautifully pristine Faroe Islands are an archipelago composed of 18 islands located in the northern Atlantic Ocean.
This area is part of Denmark but it has an autonomous regime, with approximately 55,000 people, and it's considered one of the more attractive tourist destination in the world!
Saksun is a small fishing village, with few inhabitants and a very personal charm… A place where the time seems to have stopped and where the emerald grass cover the roofs of the houses perfectly homogeneous with the landscape surrounding.
Its uniqueness is also due to its location on the bottom of a bay surrounded by high mountains that existed a long time ago because a violent storm closed the bay with sand and the river that was thrown in the bay created a lake with crystal clear water which also contributes to the magic of this place… straight out of a book fables.
If you are fortunate enough to visit this amazing place, don't forget the church, built in 1858 and then don't forget Duvugarour, a farm of the seventeenth century, transformed into a museum to allow visitors to see how the Saksun's people lived in the past.
THE SAKSUN VILLAGE
T H E   V I D E O
(All the photos are taken from Google.com, all the videos are taken from YouTube.com, and all belong to their original owners-We do not own any of the content posted-Removal upon request)