The world's most beautiful waterfalls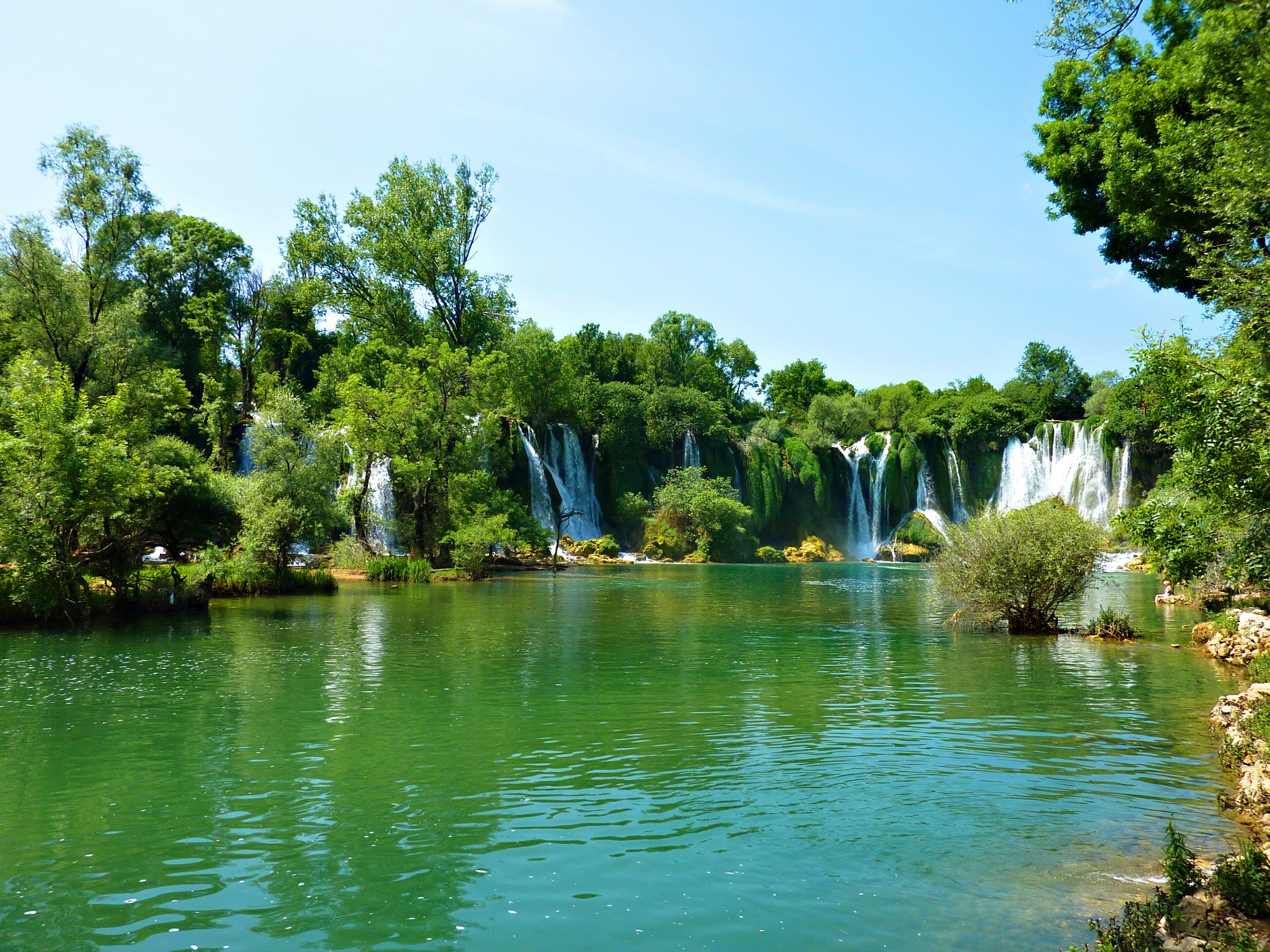 Majestic, aggressive and wonderful are the world's most beautiful and popular waterfalls.
The Niagara Falls in Canada, surely everyone must have heard of those; or even the Victoria Falls in Zambia and Zimbawe, are both considered to be amongst the most amazing waterfalls in the world.
Imagine sailing up a river until you find yourself right in front of one of those gigantic waterfalls… to be honest it would be much better to be watching the fall from down to up than the opposite, as if something goes wrong when you're up there, and you actually let the current transport you, you will then unintentionally jump, and might be swallowed by the aggressiveness of the rapids at the bottom.
Indeed, did you know that – for example – the Niagara Falls have more than six million cubic feet (168,000 m3) of water falling over the crest line every minute in high flow, and almost four million cubic feet (110,000 m3) on average! In other words, the speed of which the water falls down is incredibly powerful!
Not to talk about the danger of the waterfalls, but of the beauty of those, here are some photos and one video capturing the most amazing and stunning waterfalls in the world.
Whether you live around the area, or you will be travelling to one of the places listed below, you should definitely go check out these beautiful natural sceneries and enjoy the power and magnificence of nature.
 THE WATERFALLS
HAVASU FALLS, ARIZONA, USA
IGUAZU' FALLS, ARGENTINA-BRAZIL
MARMORE FALLS, UMBRIA, ITALY
NIAGARA FALLS, USA-CANADA
PLITVICE FALLS, CROATIA
VICTORIA FALLS, ZAMBIA-ZIMBABWE, AFRICA
T H E   V I D E O
(All the photos are taken from Google.com, all the videos are taken from YouTube.com, and all belong to their original owners-We do not own any of the content posted-Removal upon request)