The Peles Castle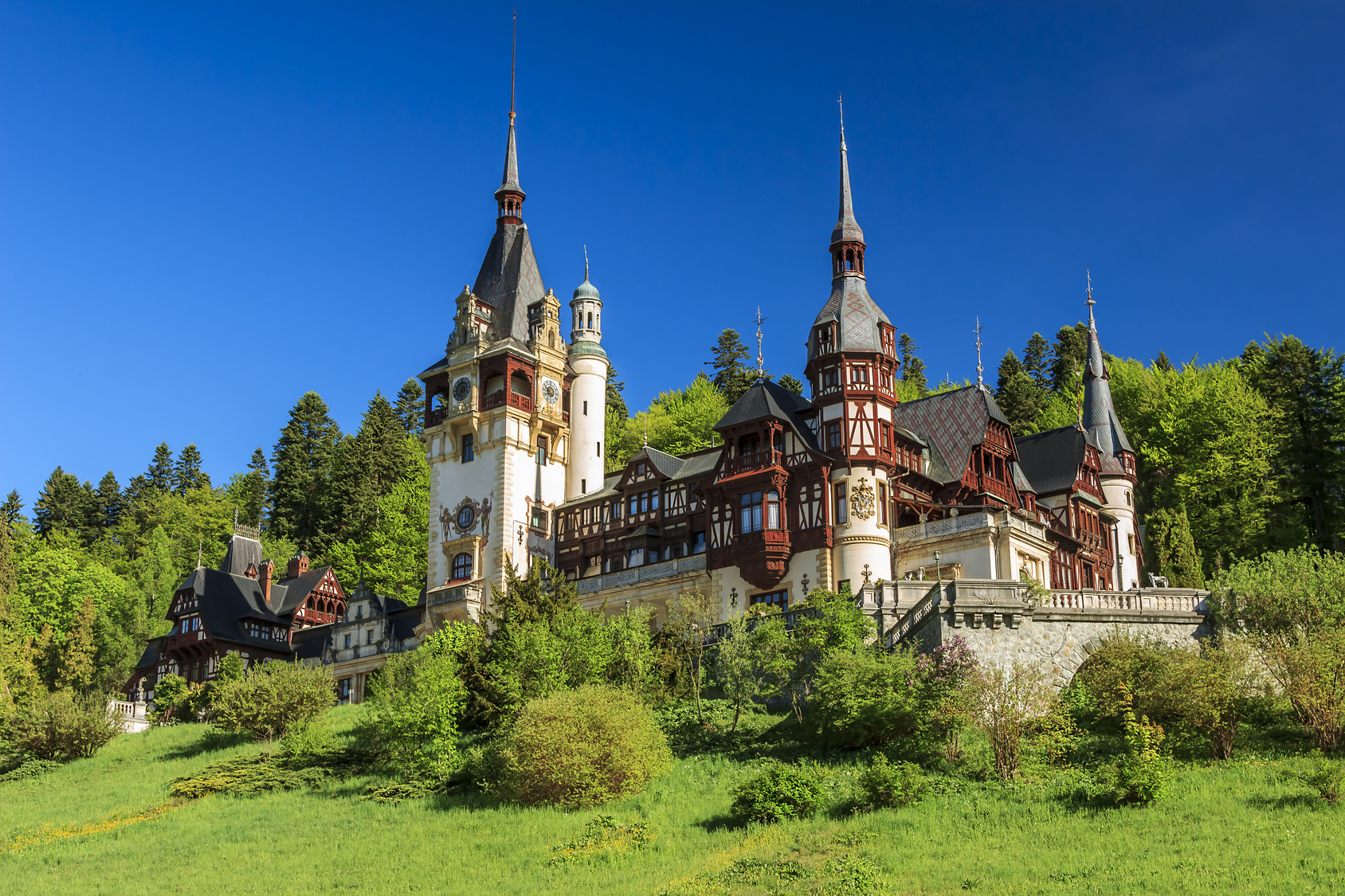 Romania is a country in Eastern Europe, it faces the Black Sea and it's geographically "dominated" by the great river Danube, which is also the border with Bulgaria and Serbia, and the Carpathian Mountains with their very attractive landscapes.
The Bucegi Mountains are part of the Carpathian Mountains and they are located in the central part of Romania. The singular town of Sinaia lies at the feet of the Bucegi Mountains  and its distinctive feature is the picturesque architecture of its historic buildings.
A significant example of this architecture is the Peles Castle, it was built between 1875 and 1883 in German Renaissance style on a hill of the Carpathians by King Charles I of Romania, visiting the place, he fell in love and so the castle born….
Peles is considered one of the most beautiful castles in Europe, it was the summer residence of the royal family and the history tells that it was the first in Europe to have the electricity.
Until 1947, the royal family spent wonderful summers in this luxurious residence that consists of 160 rooms, of which, today it's possible to visit only 10, they are decorated with beautiful frescoes, elegant Murano chandeliers and a lot of other "real" luxuries…
The castle is surrounded by nature, and the royal family liked it because there are 7 spectacular terraces enriched by sculptures, fountains and Carrara's marble vases.
Visiting Peles, you are already impressed by the entrance, that welcomes visitors with bas-reliefs and sculptures, and when you turn to look at the ceiling …there is a wonderful surprise… it is made of glass and it is mobile! It opens to the sky …
The Peles Castle hosts the National Museum with a very important collection of paintings, one of the most important in Europe. It is also the home of the Royal Library with some rare leather-bound handwritten books with golden letters. Then, doubtless, the "Florentine room", the Music Room and the "stocked" armory worth a visit;  in the latter there are more than 4,000 objects and it's possible to admire some German armor.
T H E   V I D E O
(All the photos are taken from Google.com, all the videos are taken from YouTube.com, and all belong to their original owners-We do not own any of the content posted-Removal upon request)