Discovering UK coastal towns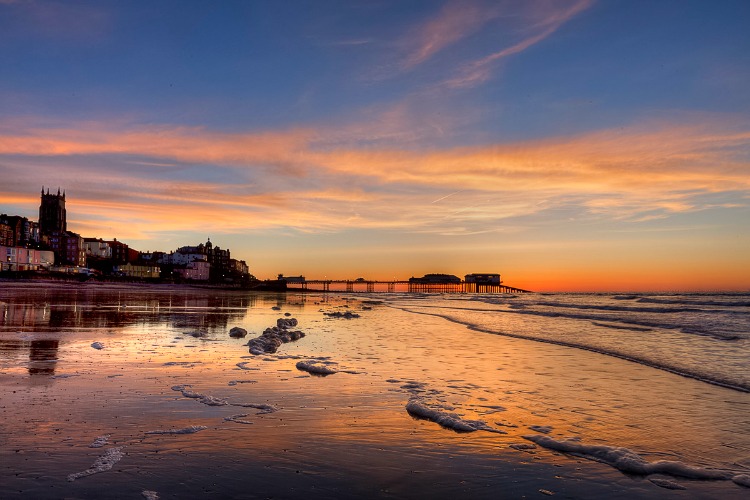 What is more romantic than walking hand in hand along a white cliff that falls into the ocean?
If you want to have an even more romantic atmosphere, then after the walk, you could jump into a warm bed and admire the beautiful scenery from the window.
Grey sky, high waves and green hills framing a dark beach.
Welcome to the English seaside!
Don't expect sunshine, umbrellas and sunbeds, cocktail bars and people walking around in bathing suits and bikinis. The English seaside is rather grey and wet, but this is exactly why it is so charming—in its own way.
If you wish to visit the white cliffs of Dover, or the long beaches in Cornwall, then you should take a look at the places mentioned in this article. We selected a few costal towns in the UK that are worth visiting!
The criteria we followed when we selected those places is the following. First of all we looked for traditional English towns; then we only took into consideration villages that overlook the ocean. Finally, we only chose towns that are not so renowned by (foreign) tourists.
Weymouth
Mablethorpe
Walberswick
Stonehaven
Penzance
Southend On Sea
Cromer
Margate
T H E   V I D E O
(All the photos are taken from Google.com, all the videos are taken from YouTube.com, and all belong to their original owners-We do not own any of the content posted-Removal upon request)