Palàcio da Pena in Sintra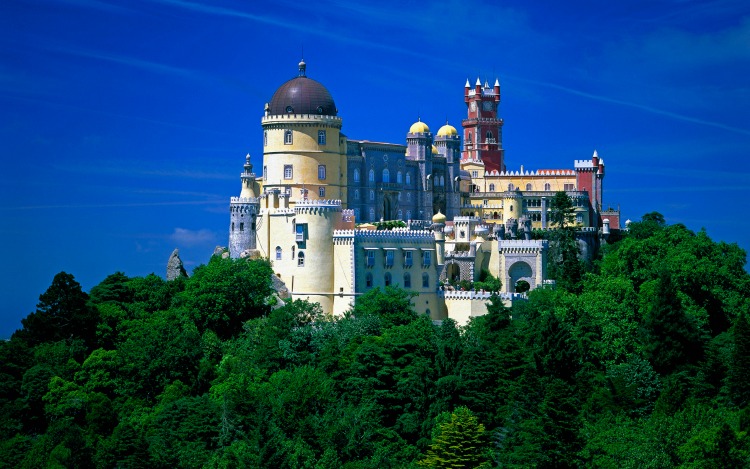 Sintra is a little town, with just over 300.000 inhabitants, in the district of Lisbon. It is an important place of Extremadura, an ancient province / natural region of Portugal; don't confuse with the Spanish Extremadura.
Sintra  is spread over an area rich in reliefs and rocky cliffs alternating with beautiful lush gardens; because these characteristics, it was included in 1995 by UNESCO in World Heritage list.
Palàcio da Pena was built in the years between 1840 and 1850, from architect and Baron Ludwig von Eschwege project… it is absolutely unique…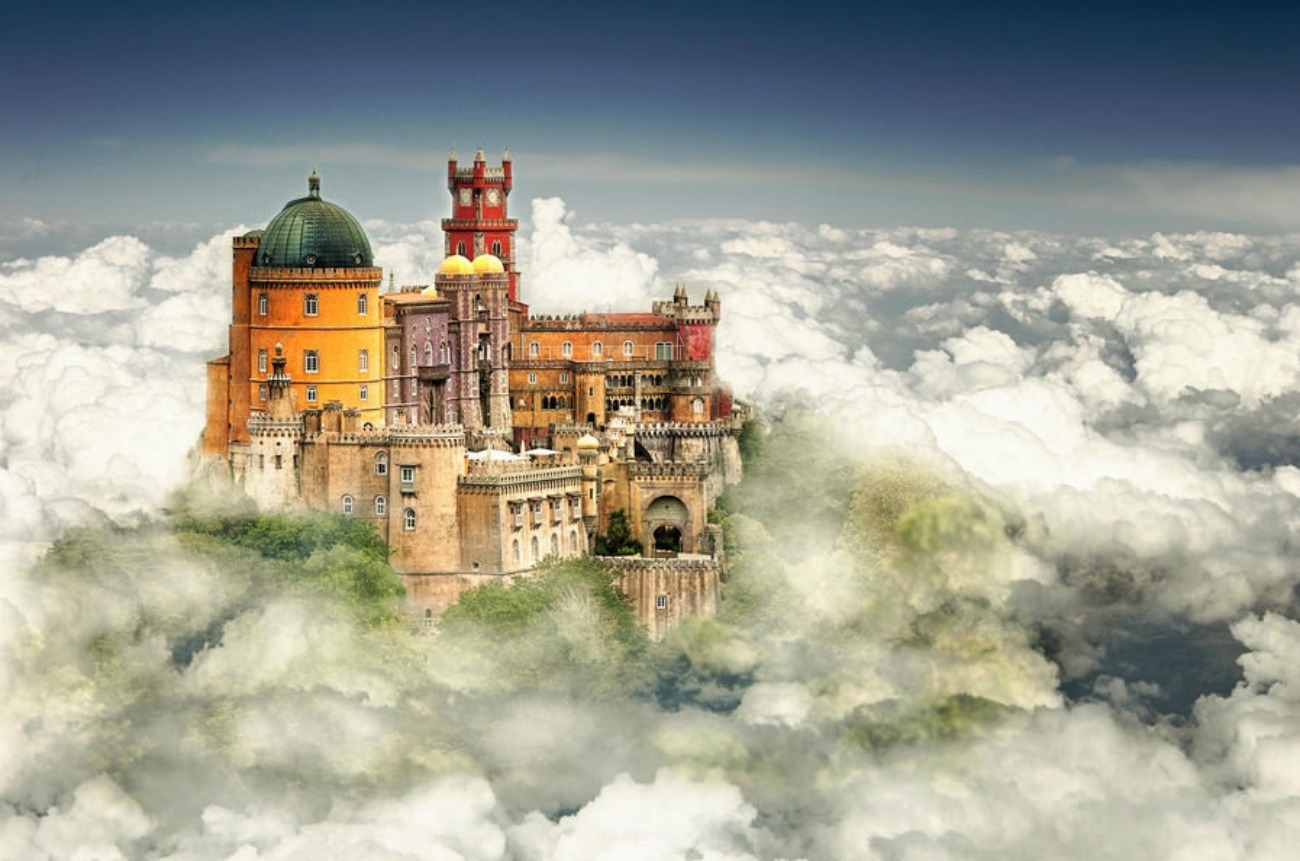 It is not a mere palace or a simple castle but it's a collection of buildings and different architectural styles, from Gothic to Arabic, from the Renaissance to the Baroque, and then… a large English park surrounds the entire complex.
A romantic aspect, but also symptomatic of the omnipotence of the royal families of the time, is that the complex was built by Mary II of Braganza as a wedding gift for her husband: King Ferdinand II.
The complex is really impressive, not only because of the different architectural styles but also for the strong and bright colors… these colors stand out even more in the days in which the sun caresses them exalting with in the background of blue sky…
It was built over the ruins of an ancient monastery of '400, Palàcio da Pena has been ranked as one of the 7 wonders of Portugal, the inhabitants of Sintra are obviously proud about it and they say that a tourist cannot to tell to know Portugal without visiting their town and its wonderful Palàcio ….
T H E   V I D E O
(All the photos are taken from Google.com, all the videos are taken from YouTube.com, and all belong to their original owners-We do not own any of the content posted-Removal upon request)