Colmar, the town of the colors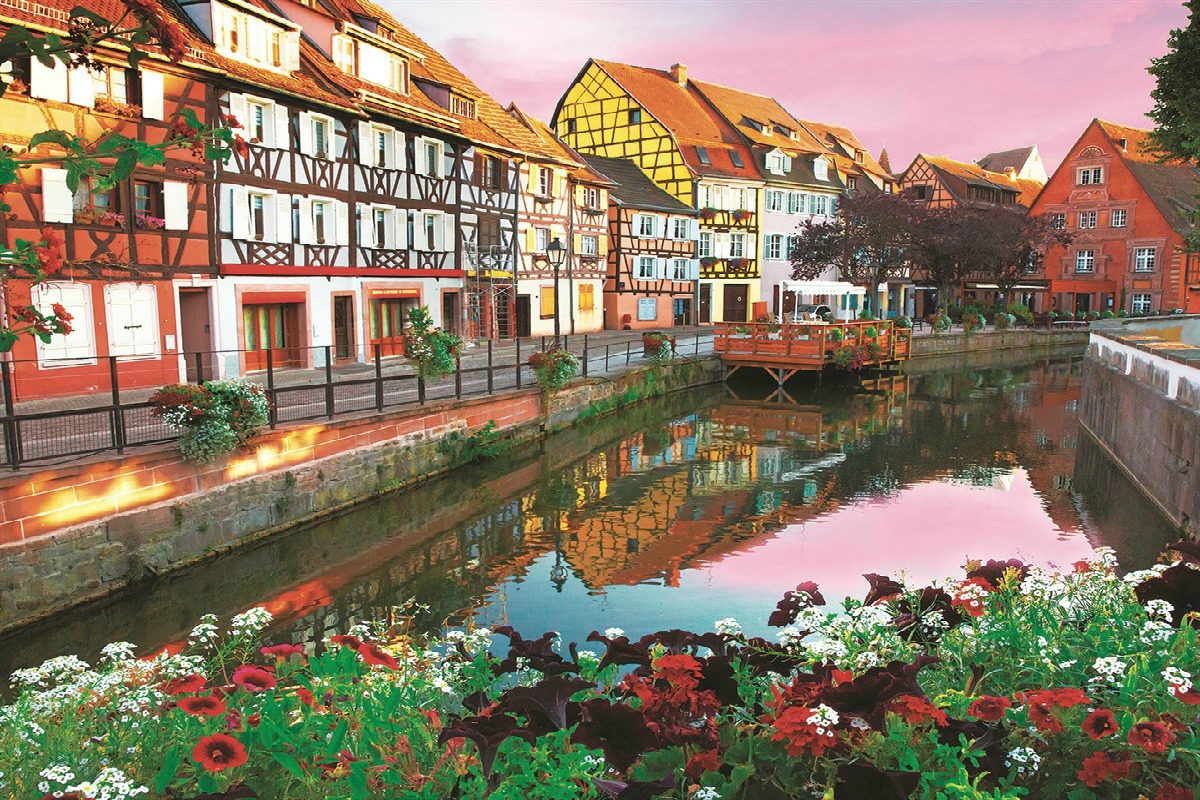 France is one of the European countries with a lot of tourist attractions:  big cities and small villages, beautiful castles and historic monuments and then also natural beauty.
Alsace is one of the smallest historical regions of the country and it is also for this reason that from 1st January 2016 became part of the Alsace-Lorraine-Champagne-Ardenne region.
The most famous city of Alsace is certainly Strasbourg; it home to some prestigious international organizations, but this territory behind Germany and Switzerland has also some very picturesque villages and The Golden Scope has chosen to show you one very particular: Colmar.
Colmar is named the "little Venice of Alsace", but also the town of the colors and, after seeing the photos, you'll perfectly understand the reason…
In fact, especially in spring and summer, Colmar is a real explosion of colors! A real joy strolling through the streets surrounded by colored buildings, which look like the fairy houses made of marzipan, furthermore they are decorated with a myriad of vases filled with colorful flowers.
In the heart of this charming town of about 65.000 inhabitants, there is Krutenau quarter with its colored wooden houses, once the fishermen's home, where romantic canals replace streets….a very special village of fishermen!
For lovers of culture, Colmar offers the opportunity to visit several interesting museums such as the Musée d'Unterlinden, located in the beautiful Dominican monastery of 1200, and the Bartholdi Museum showing the city life through the works of the eponymous native sculptor.
A must see: the market, known as "Marché Couvert" a neo-baroque style's building dating back to 1865, and then every other characteristic aspects of this town, where time seems stopped a few centuries ago, creating a magical atmosphere for the visitors!
T H E   V I D E O
(All the photos are taken from Google.com, all the videos are taken from YouTube.com, and all belong to their original owners-We do not own any of the content posted-Removal upon request)