Tour in Beijing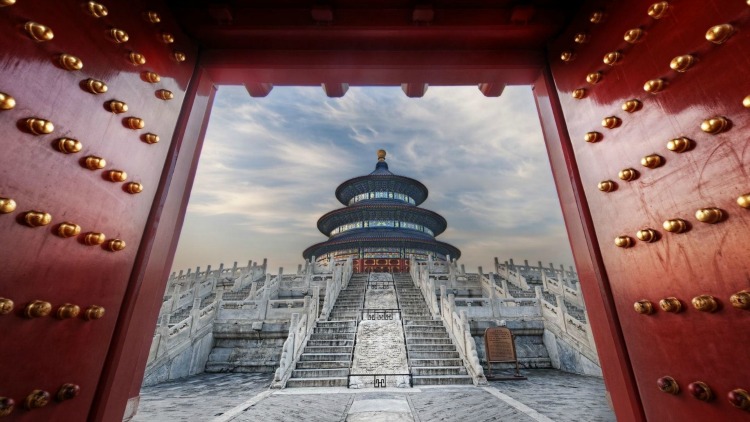 Beijing is the capital of the PRC the People's Republic of China, it is the political and cultural center of the country and it is also, for urban population, the second largest town in China, after Shanghai.
China, a country with a fascinating history and an ancient culture, a country of which The Golden Scope is a fan, and me, the writer of this article, when I was a young man, experienced on site the post Cultural Revolution.
 A BIT OF HISTORY
Beijing's history dates back three thousand years ago, the first traces of human settlements have been found in the caves of Dragon Bone Hill where the first Beijingers lived. These fossils have been dated from 230.000 to 250.000 years ago.
The first Beijing was Ji, a city-state built in the 11th century b.C. Ji was located south of the current Beijing West Railway Station.
Beijing became China's capital from 1279, at first under the Ming dynasty (1421-1644), then under the Manchu dynasty governed by Qing (1644-1912), and also for the new Republic of China (1912-1928) and then of the People's Republic of China (1949-present).
Beijing is in the UNESCO list of World Heritage for 7 sites, including the Forbidden City, Temple of Heaven, the Summer Palace and the Great Wall.
Now let's focus on those places in Beijing should not be missed. The Golden Scope has selected 10.
Forbidden City
798 Art District
Beihai Park
Nanluoguxiang
Gulou and Zhonglou
Summer Palace
Lama Temple
Tiananmen Square
Temple of Heaven
The Great Wall
T H E   V I D E O
(All the photos are taken from Google.com, all the videos are taken from YouTube.com, and all belong to their original owners-We do not own any of the content posted-Removal upon request)