Dream like villas in Tuscany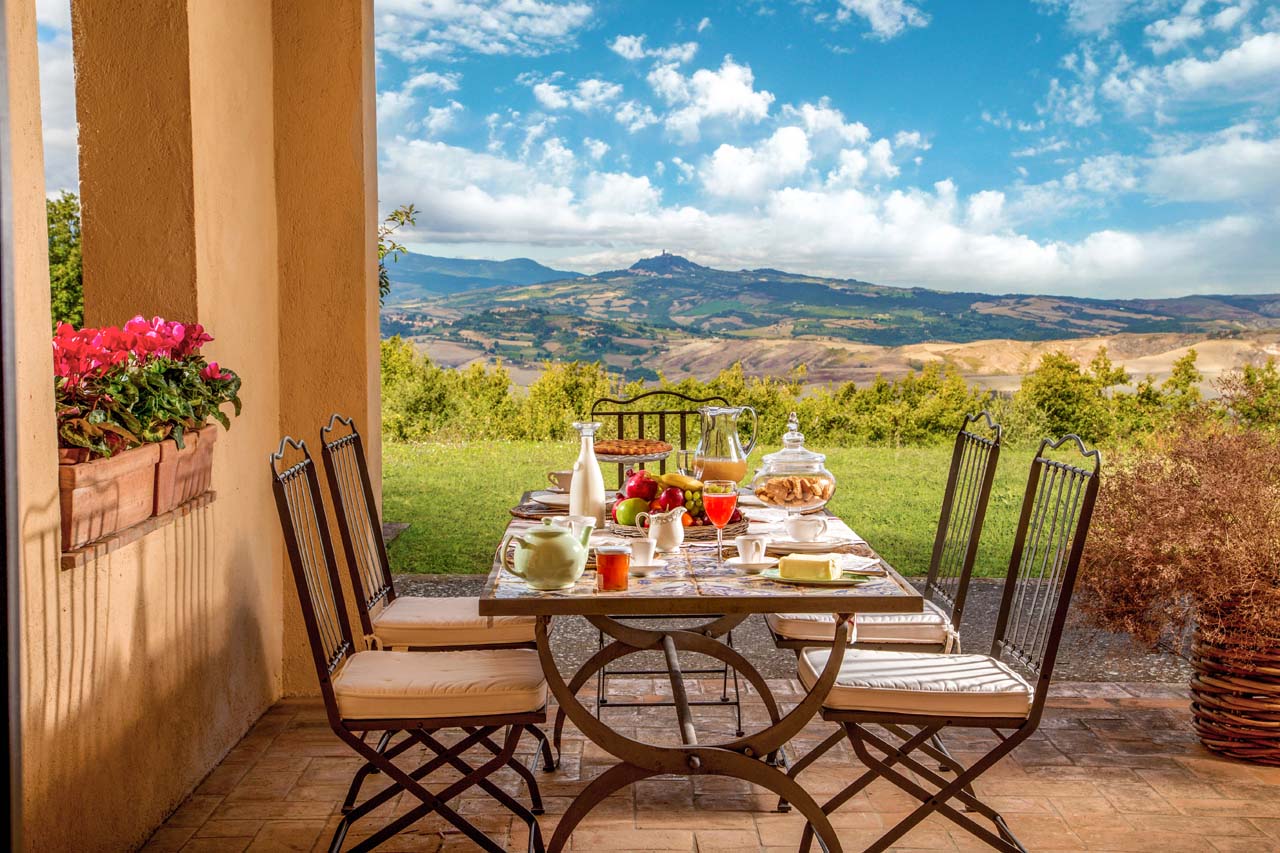 Treat yourself with the privacy and tranquillity of a stunning villa facing over green vineyards and historic hilltop towns.
Tuscany is the place to be if you want to experience the real Italian culture, food and atmosphere. This region of Italy is positioned right in the centre and it is famous for its wine, culinary treats and breath-taking panoramas.
Small ancient town, infinite fields of sunflowers and horse riding walks at dawn, could be the entertainment for your days spent in this stunning place.
If you are there for the cultural heritage, you could also plan a day trip to see the charming Florence, or go on an adventure to discover the hidden churches placed all around rural Tuscany.
In regard of where to stay, there are several hotels you could choose from. However, if you want to live the full Italian lifestyle and experience the local atmosphere, then you should definitely rent a villa.
A part from the fact that you would be just like a Tuscan habitant, renting a holiday villa would also mean having your own space, enjoying some good quality time with your families without worrying about having other strangers around, and finally, not depending on hotel schedules, especially when it comes down to meals.
Among the most beautiful luxury villas available for rent, The Golden Scope rounded up its favourites:
VILLA FERRARIA
This stunning villa offers 14 bedrooms and 15 bathrooms, out of which 10 are ensuite. It also gives access to one big pool, and three plunge pools. It is positioned 26 kilometres from the city of Siena, and it is the perfect solution for a relaxing family holiday.
VILLA BEATRICE
Located in the world famous Montecatini area, not too far from Lucca and from the sea town of Forte dei Marmi, Villa Beatrice is composed by 7 bedrooms and 7 bathrooms, with 4 ensuite. It offers a pool facing over a green valley, and it is positioned next to 18-hole golf courses.
VILLA DEI GIARDINI
This 4 bedrooms villa is perfect for those who love culture and want to discover Florence. Indeed, it is only 30 minutes drive from the city. Offering 5 bathrooms and a big infinity pool, Villa dei Giardini is a jewel in the Tuscan countryside.
LA VEDUTA DI VERTINE
This breath-taking villa is located in the Chianti area, where the world famous Chianti wine is made. Offering 4 bedrooms and 5 bathrooms, La Veduta di Vertine follows a traditional Italian architecture with an infinity pool facing over the Chianti vineyards.
CAMPOREMPOLI
Camporempoli is also positioned in the Chianti area and it is composed by 5 bedrooms, 5 bathrooms with 3 ensuite, kitchen, livingroom, a vast garden with an infinity pool. Cook and maid are included in the price.
T H E   V I D E O
(All the photos are taken from Google.com, all the videos are taken from YouTube.com, and all belong to their original owners-We do not own any of the content posted-Removal upon request)