Tour in Madagascar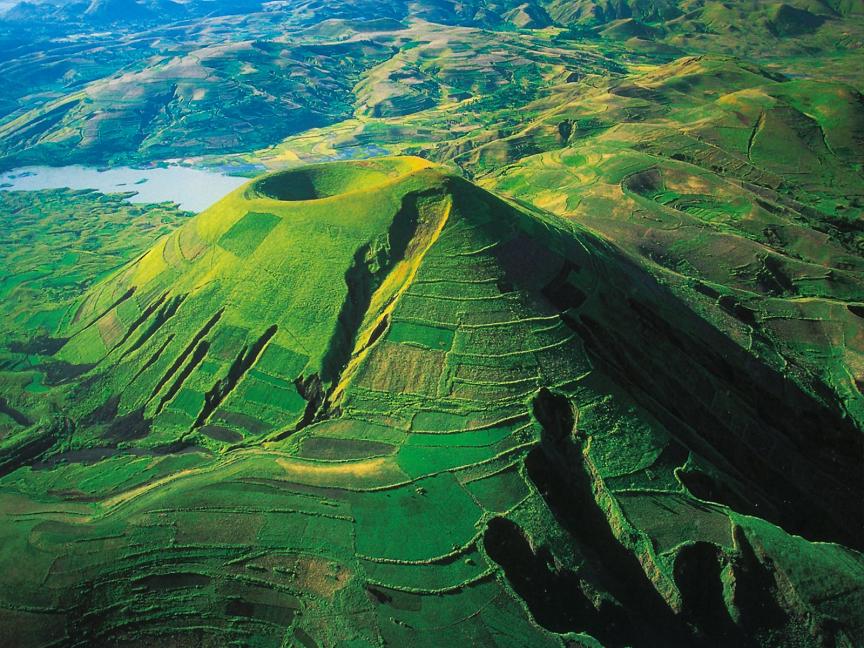 Madagascar, officially the Republic of Madagascar is an island-country located in the Indian Ocean, off the coast of Southeast Africa.
Known for it's natural beauty and ecological diversity, Madagascar seems to be forgotten by time. The green landscapes and white sandy beaches are almost intact, as only a few buildings were erected on this island. According to some historians, Madagascar is one of the last major areas on Earth to be settled by humans.
Besides the striking panoramas, the island is also home to thousands of plant and animal species that can't be found anywhere else in the world. Thanks to its biodiversity, Madagascar presents some of the world's most beautiful, fascinating and unique natural reserves.
The country is perfect for any types of holiday, from adventurous safari tours, to relaxing beach vacations. In addition to this, Madagascar is also characterised by a strong national cultural heritage, which is reflected in the country's architecture, art and social manners.
After a long research, we decided to concentrate on 5 places, which we believe must be visited when on the island.
 ISALO NATIONAL PARK
Isalo National Park is located in the Ihorombe Region. It is known for its wide variety of terrain, including sandstone formations, deep canyons, palm-lined oases, and grassland. The park is home to 340 different faunal species.
ROYAL HILL OF AMBOHIMANGA
This UNESCO's World Heritage Site consists of a royal city and burial site, and an ensemble of sacred places. The overall structure can be dated back to at least the 16th century.
MASOALA NATIONAL PARK
Located in northeast Madagascar, Masoala National Park is the largest of the island's protected areas. Altogether, the park includes a rainforest, coastal forest, flooded forest, marsh, and mangrove. In addition, Masoala also protects coral reefs and an array of marine life.
ÎLE SAINTE-MARIE
This is an island off the east coast of Madagascar, and it is known as the hot spot for whale watching. Indeed, the channel between Sainte-Marie island and Madagascar is often swam by groups of humpback whales that migrate from the Antarctic to Madagascar.
THE AVENUE OF THE BAOBABS
The Avenue of the Baobabs is a group of baobab trees lining the road between Morondava and Belon'i Tsiribihina in the Menabe region in western Madagascar. The beautiful natural "fence" framing the street is something absolutely unique.
T H E   V I D E O
(All the photos are taken from Google.com, all the videos are taken from YouTube.com, and all belong to their original owners-We do not own any of the content posted-Removal upon request)