The rainbow of colors in the Butchart Gardens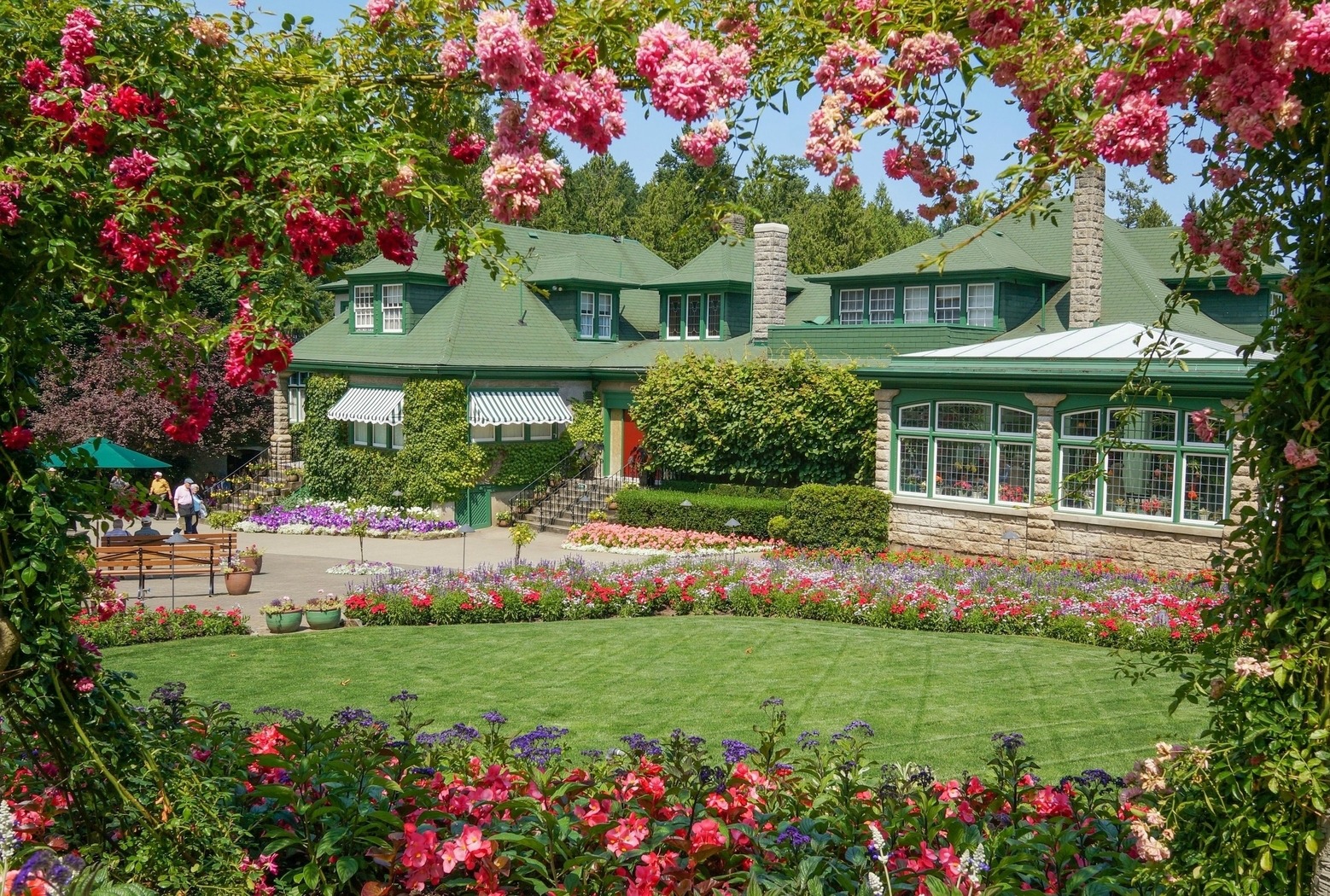 Canada, the second largest country in the world, after Russia; a country wet by the Pacific Ocean at the west and by the Atlantic Ocean at the east; with a time difference of five hours between the two coastlines. This brief "geographical" introduction clarifies one reason for the extreme beauty of the Canadians nature.
The island of Vancouver is located in front of the British Columbia in the Pacific Ocean and has a climate that is among the mildest of Canada. During the summer, the maximum temperature can reach 24 ° and the minimum winter is +2°.
These climatic characteristics give the island an almost Mediterranean climate and certainly this has basically contributed to the history of 110 years of the place where The Golden Scope brings you today: the Butchart Gardens.
In fact, these gardens, which are considered among the most beautiful in the world, are located in Brentwood Bay, here it is always spring, also in winter, as confirmed by the visitors.
In the early 1900s, Jennie Butchart decided to beautify and regenerate that part of the territory on which there was an exhausted limestone quarry. It had supplied the cement plant in Ontario of her husband Robert Pim Butchart.
In 1906 Jennie took advantage of the presence there of the Japanese gardens designer Isaburo Kishida from Yokohama and she commissioned him the realization of some Japanese gardens; so the exhausted quarry was gradually transformed into a veritable expanse bloomed that was enriched from year to year by new plants because Mr. and Mrs. Butchart were often around the world.
Today the gardens with various floral themes covers 22 of the 53 hectares of the total property and, very significant, while in 1920 they welcomed approximately 20,000 visitors every year; currently about 1,000,000 people from all over the world visit them every year.
The Butchart Gardens are open all year and the walking through the 900 species of plants offer a feeling of relaxing well-being. It is a wonderful spectacle of nature where the rainbow of colors "caresses and pampers" the visitors.
T H E   V I D E O
(All the photos are taken from Google.com, all the videos are taken from YouTube.com, and all belong to their original owners-We do not own any of the content posted-Removal upon request)