St. Michael's Mount, a tidal island
What "tidal island" means? From the English word "tide"… so a tidal island is an island connected to the continent, or to another island, by a sand or rock band of earth, that during the "high tide" is covered by sea water.
Among the most famous we have the Aragonese Castle of Ischia island in the Gulf of Naples, Mont Saint Michel in northern France, the Methoni Castle in Greece, the Island of Lindisfarne in the north/east England and St. Michael's Mount, in the south/western England.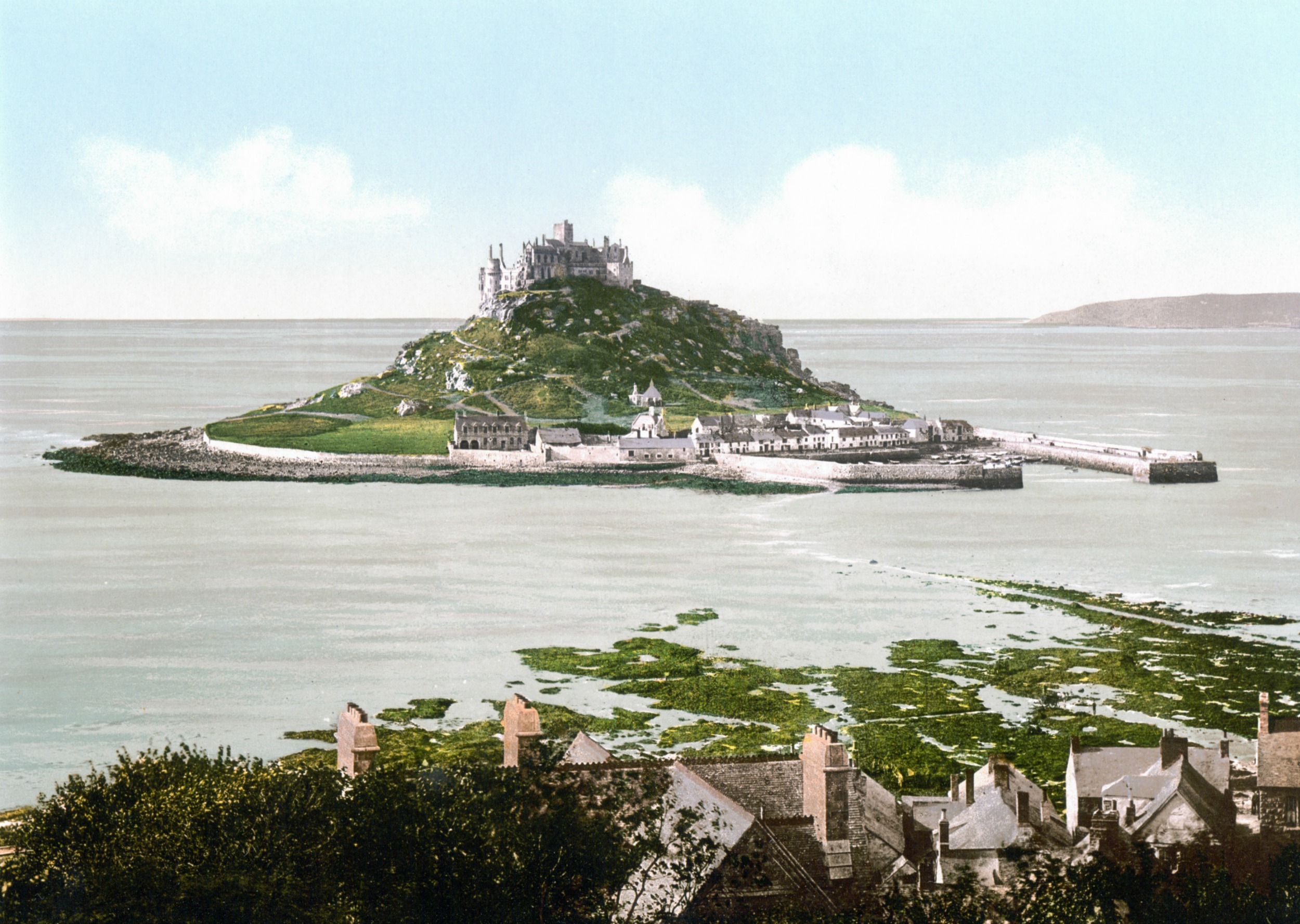 Cornwall is a long peninsula located from the southern/western England into the Atlantic Ocean. Its vast territory includes, besides the homonymous county, the counties of Somerset and  Devon, with a lot of pretty villages.
The tidal island of St Michael's Mount is our today's destination. It's in the Mount Bay at the end of Cornwall and it's opposite the town of Marazion. According to the claims of its inhabitants, it's one of the oldest of the British island.
As tidal island St. Michael's Mount is connected to Cornwall by a striking sandy narrow strip that disappears with the high tide… just like its more famous French "sister" Mont Saint Michel. As you can tell by the name, either are dedicated to the archangel Michael.
A legend tells that the archangel Michael appeared at St. Michael's Mount in 495, so Benedictine monks from the French dedicated him an abbey. Then, in the sixteenth century, it was transformed into a fortress, leaving intact only the original church.
The transformation in the fortress took place as a result of the break between the Catholic Church and King Henry VIII; he confiscated all the monasteries of his reign, and he chose, because its strategic position, to make a military post of the defensive system of the English southern coast.
In 1659 the fortress/abbey was sold by Queen Elizabeth I to Aubuyn family. This family made it their residence and it took charge of its restoration. In 1954 Lord Aubuyn gave the island to a state agency named the National Trust, providing that his family had the right to housing in the building… for thousand years…
T H E   V I D E O
(All the photos are taken from Google.com, all the videos are taken from YouTube.com, and all belong to their original owners-We do not own any of the content posted-Removal upon request)