The Yucatan and the underground rivers of Maya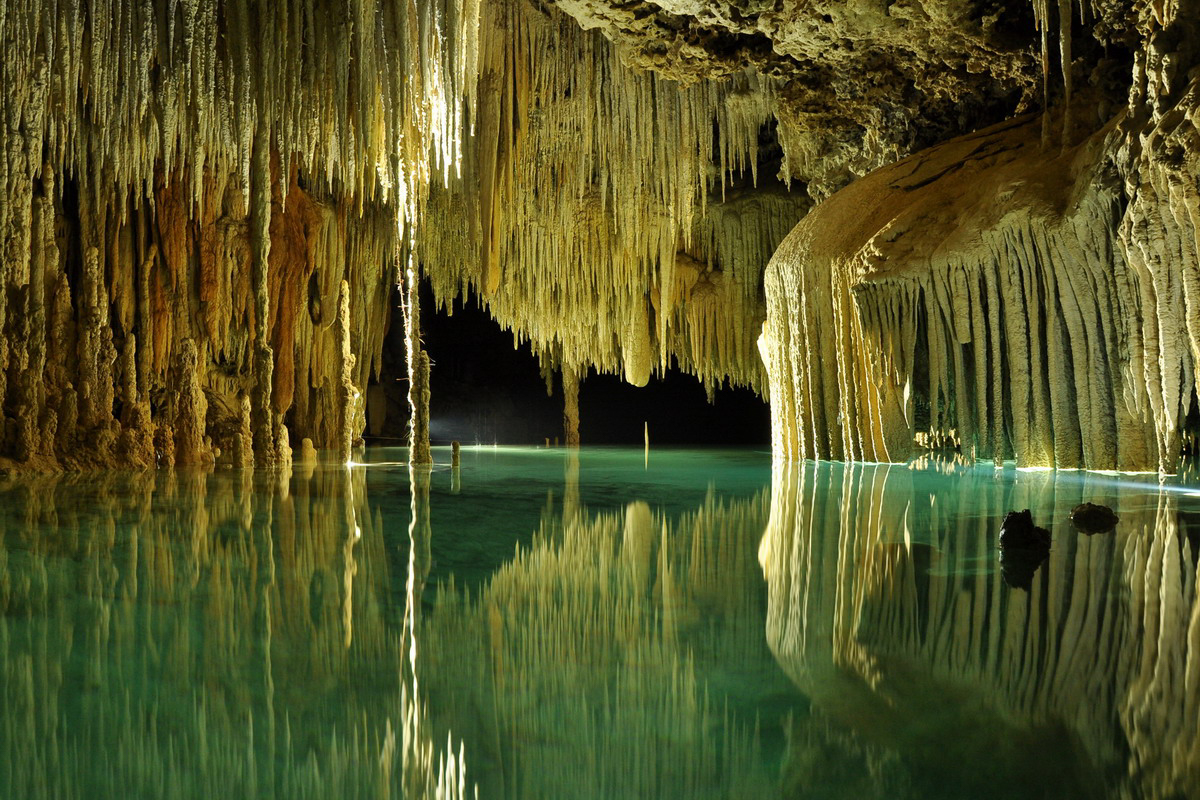 Every year millions of tourists from all over the world visit Mexico, geographically it's the southern part of the North American continent, overlooking the beautiful Caribbean Sea… but this is not the only reason…
The Yucatan has several attractions that over the years the Mexican government has developed with the intent to promote the tourism sector both nationally and internationally.
Today we have chosen to show you the amazing underground rivers of Maya, they are placed in the spectacular Xcaret Park, a successful mix of nature, culture and fun for an unforgettable holiday for everyone… both families with children than sports and adventure lovers…
The park was born fatality… in 1984, a rich architect, Miguel Quintana Pali, bought a coastal area near Playa del Carmen. He was planning to build a sumptuous villa with a large private natural park, but during the works, a lot of "cenote" were discovered. "Cenote" are the cavities in which slide the underground rivers of Maya, this discovery convinced the architect to give up his dream home to create a public park.
Six years later, Xcaret Park was inaugurated. It's a big structure and it's famous for its over 40 attractions…the most "popular" are those that allow the public to enjoy different aspects of the aquatic world, both marine and river.
In the clear sea you can immerse yourself surrounded by typical multicolored flora and fauna of the tropical zone… and you swim, interact and play with some friendly dolphins. Then you can do, sitting comfortably on a boat, the excursion on the Rio Paraiso…through the jungle…
And finally… something fantastic… a unique experience… the underground rivers of Maya. It's possible to discover the phantasmagorical underworld of the Yucatan Peninsula! Another of those wonderful destinations that our planet, with Mother-Nature, gives us… surprising us!
T H E   V I D E O
(All the photos are taken from Google.com, all the videos are taken from YouTube.com, and all belong to their original owners-We do not own any of the content posted-Removal upon request)