Easter in Antigua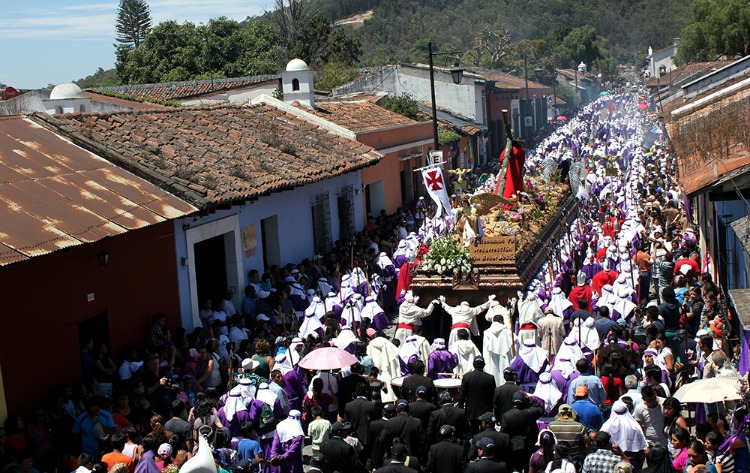 Sunday is not an ordinary Sunday, is Easter Day!
We have chosen, instead of writing about religious and historical aspects that everyone know, to show you how Antigua, in Guatemala, honors and celebrates this special day.
In fact we have already told about Antigua with our article about UNESCO SITES OF GUATEMALA, and on that occasion we also talked about the Easter celebrations, but today we decide to celebrate the Easter by showing what happens every year in Antigua during Sacred Week.
The photos and the video that You'll see… show something very unique in the world… long carpets of flowers cover the streets and they have been prepared with great patience by the people through a lot of days of work; and then, processions with a collective emotional involvement that you'll can feel from the photos… and more.
Now enjoy with the photo gallery that The Golden Scope has prepared for you and Happy Easter to all over the world!
T H E   V I D E O
(All the photos are taken from Google.com, all the videos are taken from YouTube.com, and all belong to their original owners-We do not own any of the content posted-Removal upon request)