Tramontina Valley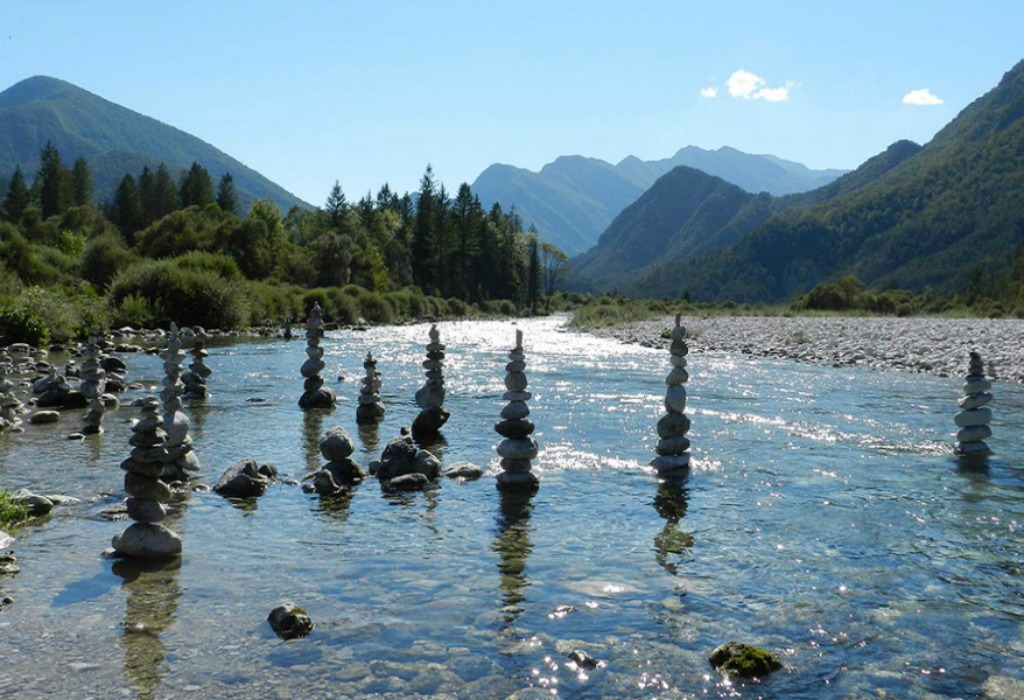 The northern Italy region Friuli-Venezia Giulia is the easternmost of Italy, and its geographical position is between two important ethnic / linguistic European reality: Germanic and Slavic.
It's also composed of two distinct historical/geographical realities with different cultural characteristics: "Friuli" represents most of its territory, and "Venezia Giulia", part of Italy after the Second World War.
The northern territory is characterized by mountains with peaks that approach 3000 meters: Carnic Alps and Pre-Alps, which are crossed by beautiful valleys with several rivers such as, for example, Tagliamento and Fella.
Tramontina Valley is located in the Carnic Pre-Alps, in the province of Pordenone, and like the other valleys surrounded by high peaks is also crossed by an important river: the Meduna River rising from the Friulian Dolomites.
In this valley there are two small and nice villages: Tramonti di Sopra and Tramonti di Sotto, each of them has just over 300 inhabitants… and besides in the plains, at the mouth of the river Meduna, there is Meduno, a little town with about 1500 inhabitants.
In the early '50s, a dam 50 meters high was built. It barred the river between the municipalities of Tramonti di Sopra and Tramonti di Sotto, creating an artificial lake called the Lake of Tramonti also known as Redona Lake; this is the name of the village overlooking its shores.
This lake and the other natural beauty of the valley, attract many walkers and cyclists who like to stroll through the different paths…then, this artificial lake has a special feature….
When in 1952 the works of the dam was completed, the few inhabitants of the old Movada village were forced to flee their homes because these were flooded by the waters of the new lake. Every year, at a time when the level of the lake is lower… suggestively the old stone buildings  emerge from the water … creating a particularly charming landscape!
T H E   V I D E O
(All the photos are taken from Google.com, all the videos are taken from YouTube.com, and all belong to their original owners-We do not own any of the content posted-Removal upon request)