Monti Sibillini National Park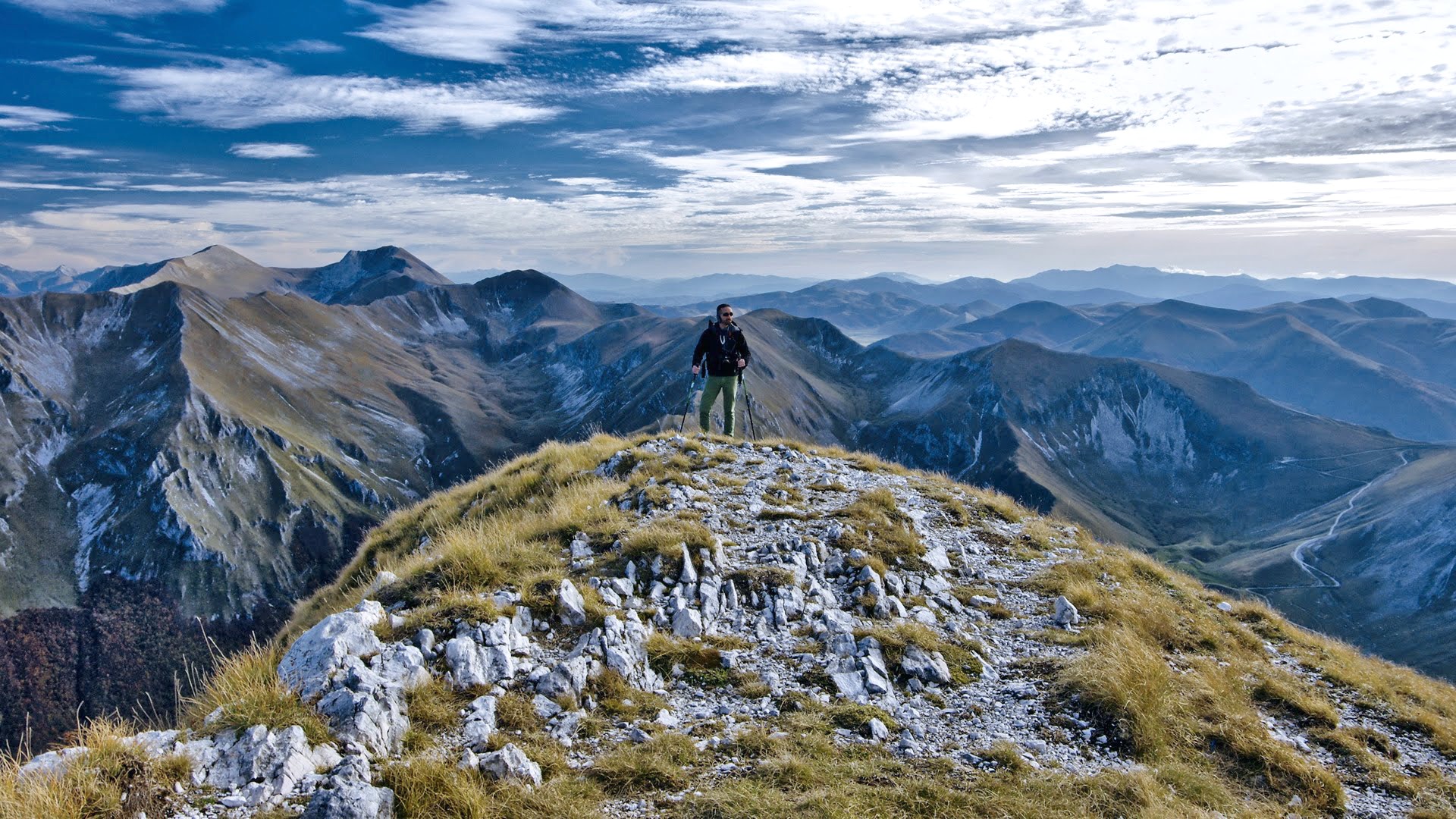 Umbria, an Italy's region, together another, Tuscany, are in particular considered its "green lung": Umbria develops in the central area of ​​the peninsula and, rare geographical aspect in a country surrounded by the sea, it is a region without coastal areas.
Picturesque green hills and valleys are the setting for very liveable villages, rich in history and tradition, such as Perugia, Assisi, Gubbio, Orvieto, Terni and Citta di Castello.
The Monti Sibillini National Park, straddles between two regions: Umbria and Marche. It includes the highest Apennine mountain range with Vettore Mount, the highest peak, with its 2479 meters above sea level.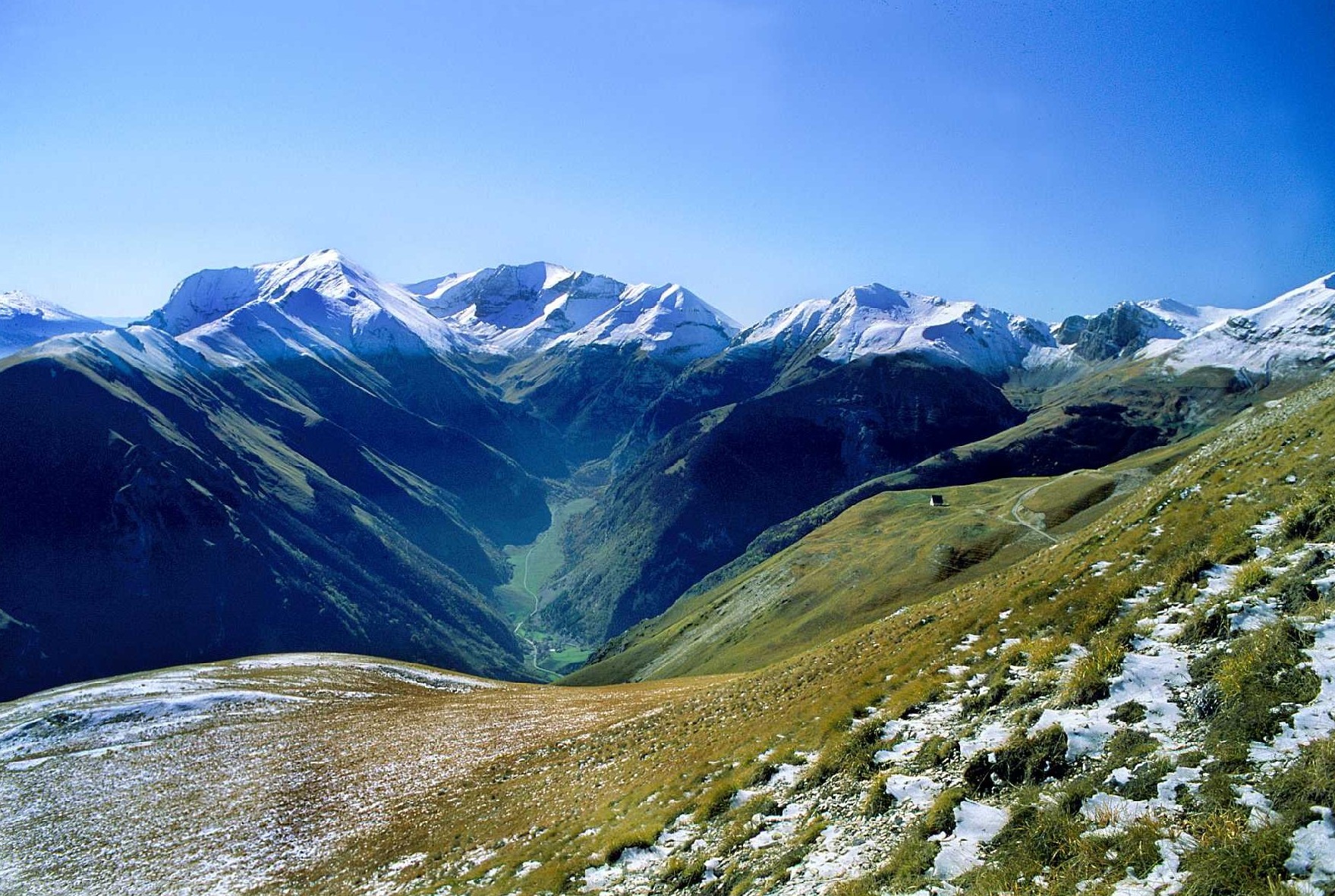 Trekkers like the characteristics of this area, there are many trails and paths that allow them to explore, for example, the Gorges of the Val Nerina carved over the centuries by the impetuous river Nera and the massif of Bove Mount; it reminiscents, for a first look, the Dolomites of northern Italy.
We chosen to tell you about this beautiful park, and particularly the Umbrian side, because we are in spring season, the season of the nature "awakening" that, free of ice and snow,  gives to visitors some wonderful multicolored landscapes with spectacular blooms that will have their best time from late May to early July.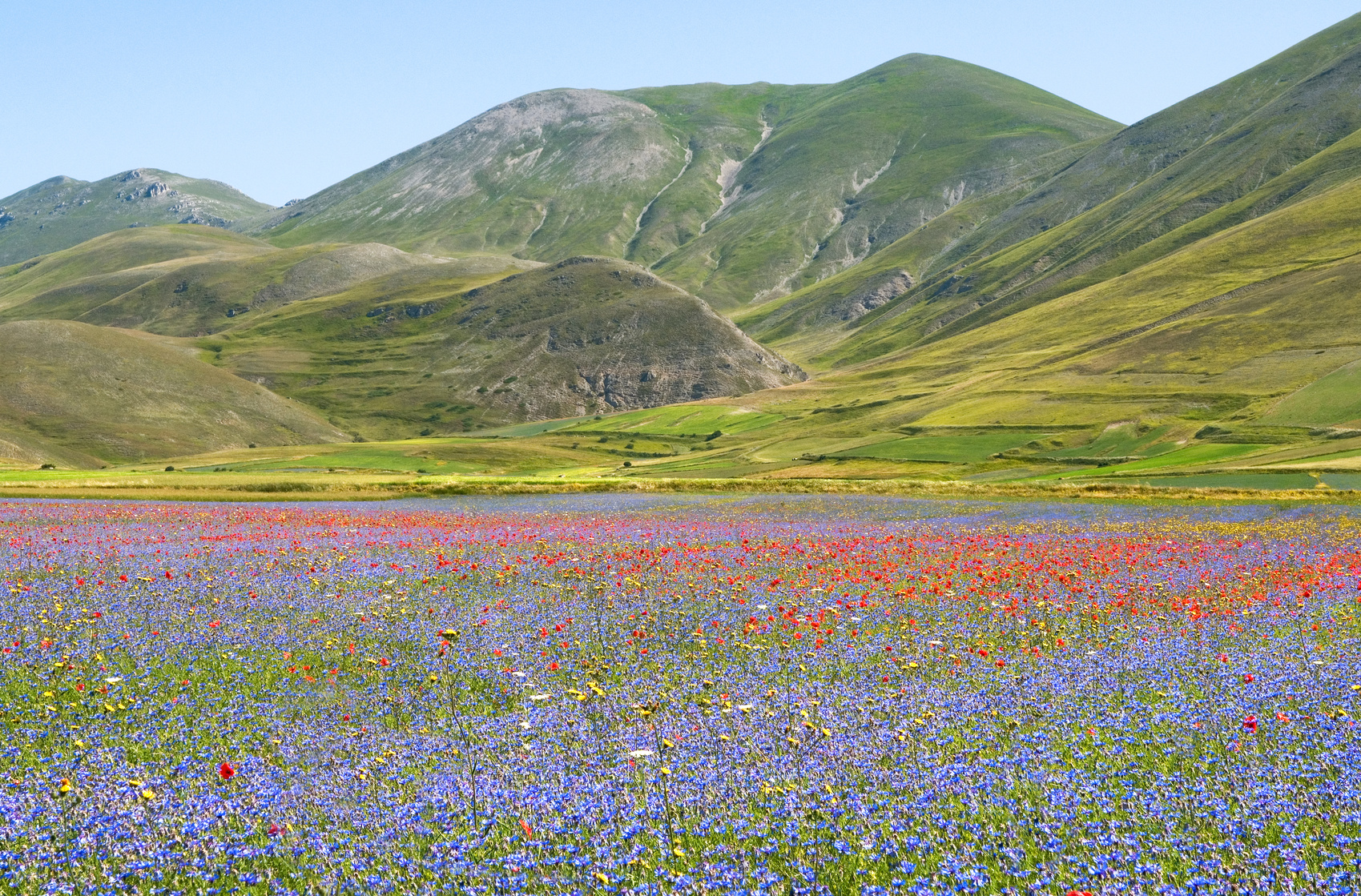 Admiring from below these flowering… seems that the flowering expanses join magically with the horizon of a blue and charming sky…
Instead, observing the flowering landscapes from the top of a hill or a mountain, they appear as a carpet of a lot of colors that blends with the lush green of the grass….and the grass  caress the flowers at each gust of wind …
Furthermore in the park, both on the Marches side than on the Umbrian, there are many pretty and quiet villages, where time seems to have magically stopped; for example, on the side of Umbria, there is Castelluccio of Norcia; thanks to its 1452 meters above sea level, overlooking a plateau of rare beauty and it is often referred to as "the roof of Umbria" or "little Tibet".
T H E   V I D E O
(All the photos are taken from Google.com, all the videos are taken from YouTube.com, and all belong to their original owners-We do not own any of the content posted-Removal upon request)