Bohol and its Chocolate Hills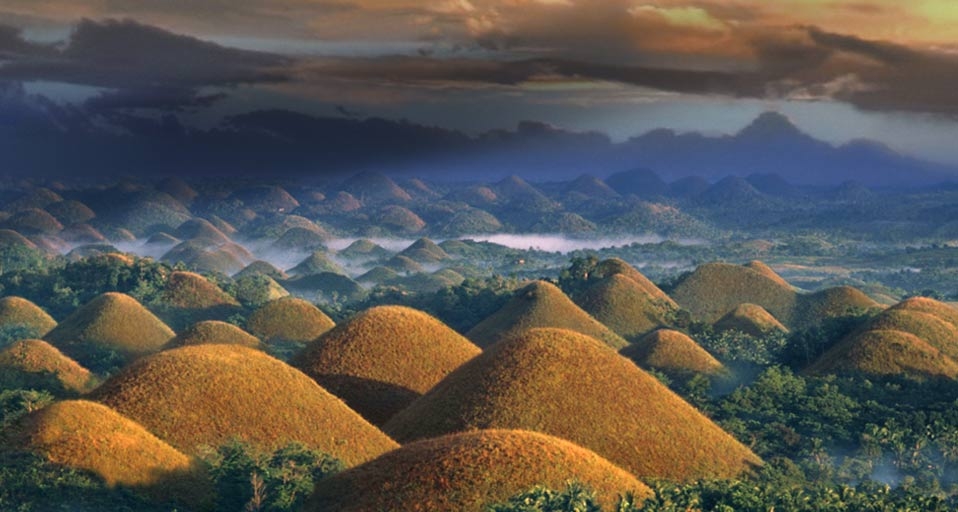 The Philippines, a country of the Far East that absolutely must be visited. Its natural beauties, both on land and underwater, are "scattered" among the 7,000 isles that make up the archipelago.
Today The Golden Scope chose to show Bohol, a beautiful island of the Visayas. It has picturesque bays with cozy white beaches… and not only…
Bohol has some peculiarities, such as the oldest church in the Philippines: the Cathedral of the Immaculate Conception, located in the town of Baclayon, which was founded in 1596 by the Jesuits Juan de Torres and Gabriel Sanchez. The cathedral unfortunately suffered severe damage during the earthquake of 2013 but we show it how it was, because we are certain that it will be restored and will soon return to its glory.
The island offers, to lucky visitors, also a natural wonder absolutely impossible to imagine: The Cocholate Hills.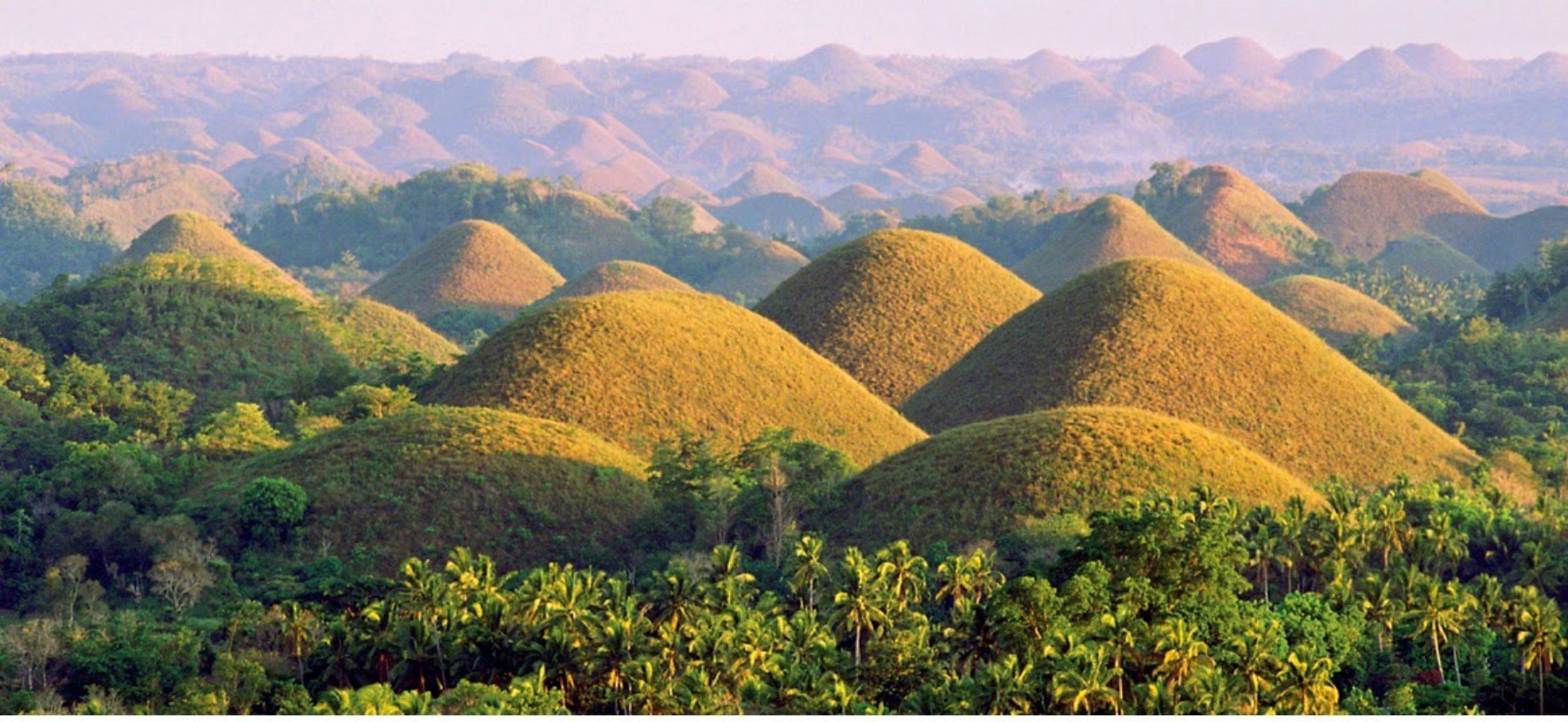 Now they have became the main tourist destination of the Philippines; the landscape is composed by very unique geological formations: rounded hills and very close to each other that look like the camel humps.
The landscape is curious in every season, but during the hot season, the grass, totally covering over 1000 hills which are between 30 and 50 meters high, is colored uniform dry brown very similar to chocolate, for this reason their picturesque name is Chocolate Hills.
Another special attraction is the Center of Research and Development of the Tarsier, a typical primate of the Philippines which is threatened with extinction. A nice and sweet little creature with enormous eyes dominating its body with the "considerable" weight of 150 grams. Its length is 40 cm, but two-thirds are represented by the tail!
Bohol, this island of the Chocolate Hills, has an ancient and romantic legend… a giant named Arogo fell in love with a mortal girl named Aloya, at the death of his beloved he wept so much that his tears were turned into hills as the eternal symbol of his immense pain…
T H E   V I D E O
(All the photos are taken from Google.com, all the videos are taken from YouTube.com, and all belong to their original owners)