The 'Green Sea' of Tam Coc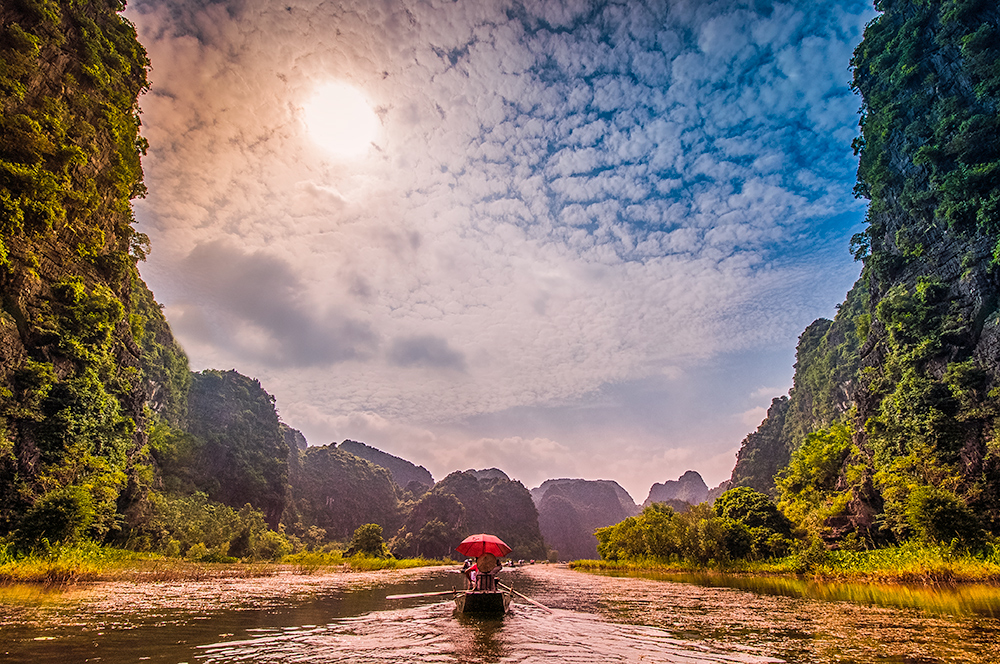 In northern Vietnam, at about 90 km from Hanoi, in the beautiful province of Ninh Binh there is one of those places that only the Southeast Asia can give us: Tam Coc.
Tam Coc is also known as "Halong Bay on the land" for its landscapes that have many points in common with the bay that overlooks the ocean. Tam Coc means "Three Caves" but its beauty is much more than the caves themselves…
The view that offers from above or from a distance is really unique because it seems a snake through rice fields and limestone rock formations and with a quiet river, the Ngo Dong River, flowing tortuously between them.
The rice fields surrounding literally the river and the rock formations, their tint is a green so bright that Vietnamese call this zone "the Green Sea".
Who have visited Tam Coc tell that an excursion on a boat paddle conducted… very very slowly… by a local, with its typical hat with a wide brim, among the rice fields… it is an unusual but relaxing experience!
Then the tour continues into the 3 caves, from which derives the name of the place; they were been carved over the centuries by the water of the Ngo Dong River. Rock formations appear magically from this green sea.
There is also a fun aspect, near the caves it is easy to find nice little monkeys that move nimbly between the wild vegetation that covers the rocks.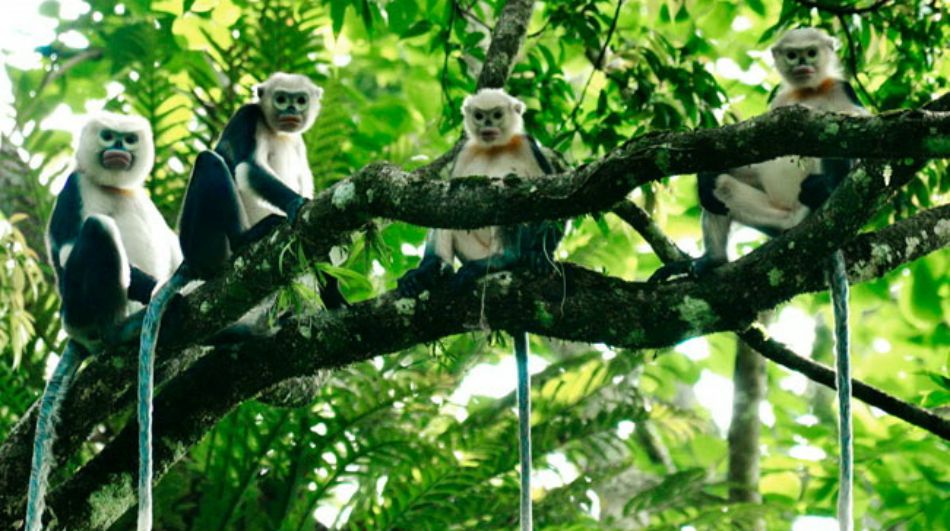 The first cave is Hang Ca Cave, it is 127 meters long and it has an entry about 20 meters high, but from the bottom of the rocky hollow, it seems to be closed with spikes of rock that are lowered to water…
The second cave: Hang Hai, is approximately 1 km from the first, it is about 70 meters long and it has a large number of stalactites hanging from the ceiling; while the third: Hang Ba is only 45 meters long.
Next the Ngu Nhac Mountain, in the area called Bich Dong, which means "green pearl", it's possible to admire an enchanting pagoda, it dates from the fifteenth century, exactly in 1428. The king Le Canh, at that time, wrote a poem in honor of its beauty.
Finally there is the "Fairy Stream", a zone with clear water in which there are a lot of fish. It takes its name from the legend that want that once a group of fairies used to go in that wonderful stretch of water…

T H E   V I D E O
(All the photos are taken from Google.com, all the videos are taken from YouTube.com, and all belong to their original owners-We do not own any of the content posted-Removal upon request)