The magic of Acerenza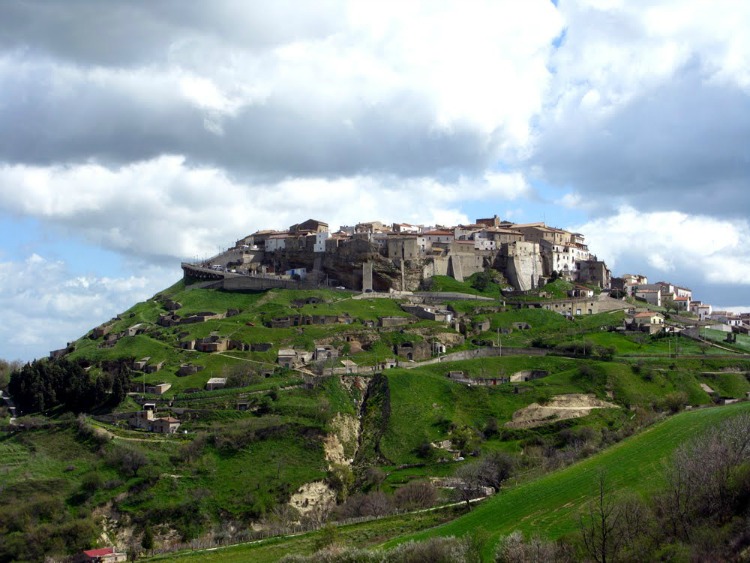 In the deep south of Italy, in Basilicata, there is a village named Acerenza; it's a magical place where time seems to have nicely stopped, creating a very relaxing atmosphere.
Due to its location, it is perched on a plateau by steep slopes, in ancient times it was a strategic point of defence.
The first settlements date back to the sixth century B.C. a tomb was found, which is traced to that century, in that tomb there is a bronze statuette of Heracles, protector God of Italic people.
Over time the town has grown up and at the present, has a population of about 3,000 inhabitants.
Acerenza is 833 meters above sea level so it also enjoys a mild climate and pleasant. Walking through the narrow streets allows you to immerse yourself in a timeless atmosphere, far from the stress of the metropolis and the modern life.
The charming and picturesque old town, with its tangle of medieval streets, still preserves important evidence of past centuries.
In fact, the Romanesque-Norman Cathedral, dating back to the eleventh century, is one of the most important monuments of the region, and the Church of San Laviero Martyr was erected in 1065.
Every year, a very interesting book, about the most beautiful villages in Italy, is published. It includes Acerenza, of course, thanks its unique location and the magical medieval atmosphere that pleasantly envelops visitors!
T H E   V I D E O 
(All the photos are taken from Google.com, all the videos are taken from YouTube.com, and all belong to their original owners-We do not own any of the content posted-Removal upon request)