The Principality of Seborga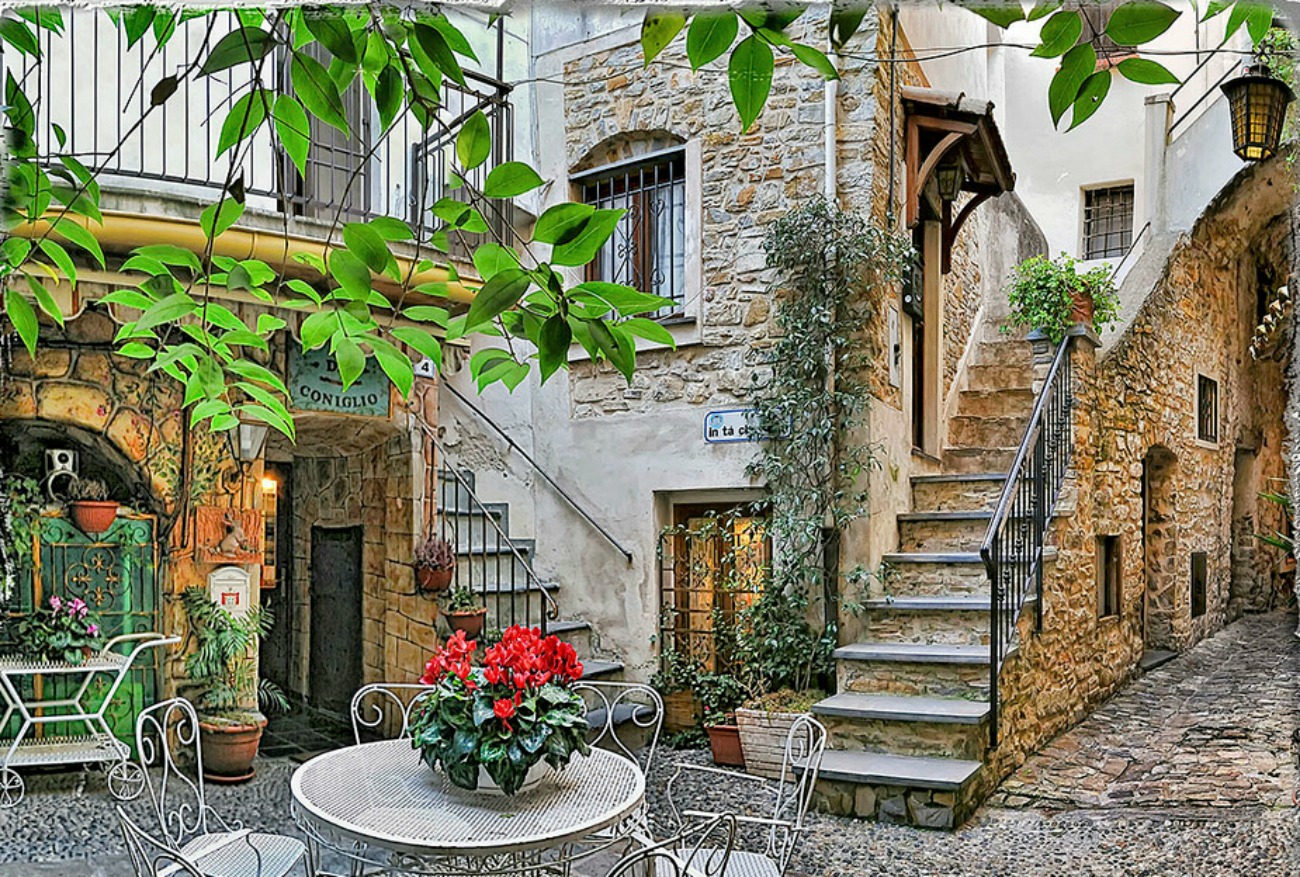 When you think about a "Principality" immediately the famous Principality of Monaco comes to mind; a fashionable place frequented by "VIPs" from around the world, where born the love story between  Prince Ranieri and the beautiful and unforgettable Grace Kelly.
In Italy, thinking of a microstate is to think the Vatican City, its  picturesque and imposing beauty, its historical and religious buildings; but also the Republic of San Marino, perched on a promontory north-central.
Perhaps not everyone knows about the principality of which today The Golden Scope tells; a principality located in Liguria that watches the beautiful sea from the top of a hill: The Principality of Seborga.
It is important to point out that this presumed micro-state is not officially recognized because the citizens of this town claimed, around the middle of last century, the independence from the Italian Republic but the status has never been confirmed in official historical documents.
However, this pretty medieval village, located near the border with France at an altitude of 512 meters above sea level, has a little over 300 inhabitants and probably for tourism / advertising purposes, it acts as if it were an independent state …
When you arrive at Seborga, after having "crossed" the border / entry of the country, you discover that there is a "local currency" called "Luigino" which has a rate of 1 luigino = 6 Usd. It is possible to buy, in the official shop:  local passport, the local license plate for cars and other original gadgets.
The citizens elect a prince, but he has only symbolic functions, he also confirmed that, if and when Seborga had to obtain official independence, it will remain in the euro-zone as the Principality of Monaco …
This scenario of fancy helps to create a pleasant ambiance, surely tourists like this unofficial "principality"… in this small and lovely Ligurian village they meet the Prince and his wife and with them it's possible to make curious and fun photos…
T H E   V I D E O S
(All the photos are taken from Google.com, all the videos are taken from YouTube.com, and all belong to their original owners-We do not own any of the content posted-Removal upon request)