The gardens of Trauttmansdorff Castle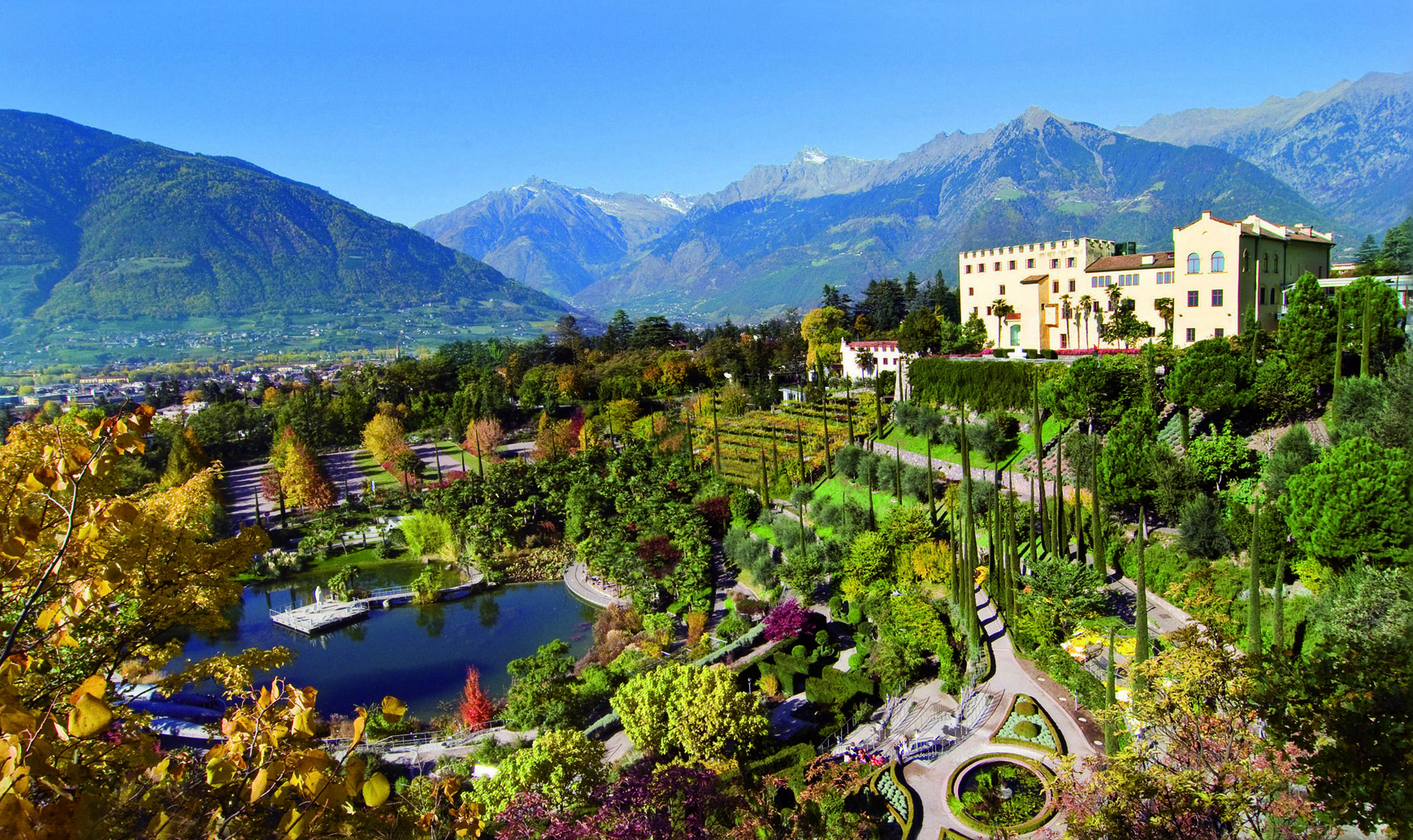 Trentino Alto Adige is a region in the Northern Italy with a lot of beauties. In Merano, in Bolzano's  province, Trauttmansdorff Castle combines historical aspects with natural ones with its beautiful gardens.
The origins of these gardens date back to the Middle Ages, around 1300, at that time over the area the Neuberg farm, its defense walls and the crypt existed; traces of which are still visible.
Around the mid-nineteenth century, Count Joseph von Trauttmansdorff bought the farm and the abandoned building, then he built Trauttmansdorf Castle surrounded by gardens. Later all that was purchased by another noble family, the von Deuster, which further improved the structure.
Walking in the gardens of the castle is not only impressive but also exciting, especially for fans of Princess Sissi, or Elizabeth of Bavaria, Empress of Austria, who visited them several times in the company of the Emperor making them famous worldwide.
They are developed on a total area of about 12 hectares, their glory is because over 80 garden landscapes host plants from all over the world, creating a particular visual effect with a mix of colors.
The views of the Empress gave to Merano the reputation of " City Care " , enthusiastically the most important Viennese newspapers reported that Elizabeth of Bavaria, who wasn't in good health ,  improved thanks her stay in Trauttmansdorff and the mild climate of the place.
After a period of carelessness, mainly due to the two world wars, in 1977, the structure became property of the Autonomous Province of Bolzano, thanks to a major restructuring, it has returned to its original splendour. Today it is the destination of a continuous flow of tourists both Italian and international.
Their charm is due to a mix of nature, history and fable; the imposing castle seems to be there to protect the Princess Sissi, the most romantics recount that she still "walks" among the beautiful plants, then she sit on the marble throne that had been placed150 years ago, at the shade of an old chestnut, to allow her to rest… all this attracts fans of botany but also ordinary people of all ages.
T H E   V I D E O
(All the photos are taken from Google.com, all the videos are taken from YouTube.com, and all belong to their original owners-We do not own any of the content posted-Removal upon request)