The "magical" Alnwick Castle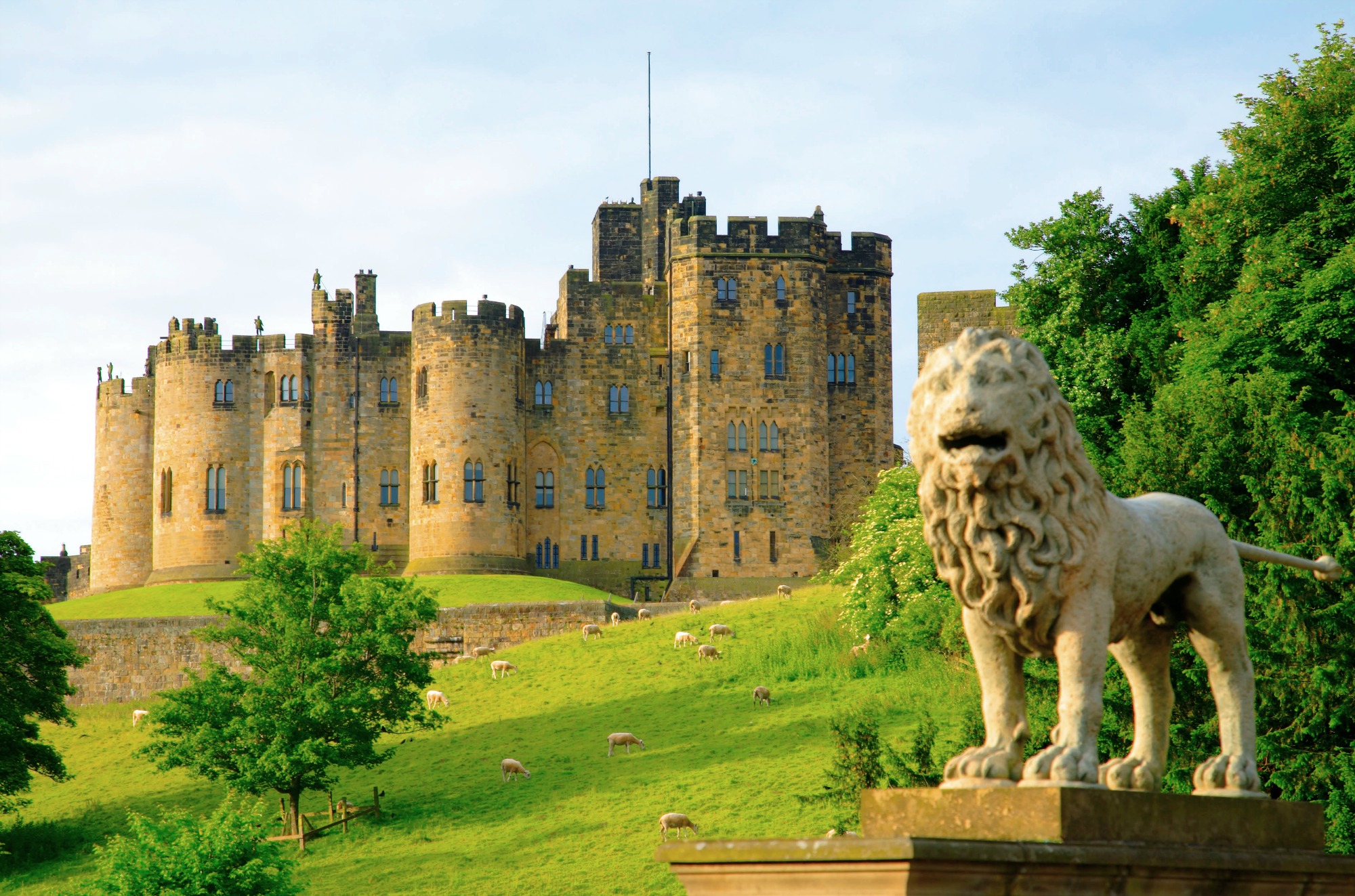 England is a country where it is easy to find historic monuments and buildings, palaces or castles, which, with their grandeur, remind us into the past during which, both the nobles that their numerous servants, it was possible to have a good life only inside the fortress.
Many of these castles are still inhabited and, to cite one example known to everyone, the Windsor Castle, the largest occupied castle in English, and then another inhabited castle located in the Northumberland region, in the north of England.
Alnwick Castle is located near the eponymous village and perhaps not everyone knows, it has become famous around the world for cinematic reasons… in fact, in the saga of Harry Potter "it interprets" the important role of Hogwart's Castle.
In the third millennium the film tourism has had a significant development… many visitors go and look around these places like Alnwick  reviewing the scenes of the small English magician …but, undoubtedly, this beautiful castle and its hospitable park, have always had a charm that it was only enhanced by the success of Harry Potter.
Once inside the well preserved walls, crossing, you cross the courtyards in which millions of children, but also many parents and adults, have seen Harry practicing with his magic wand and playing Quidditch, one of imaginary elements born by the pen of the writer JK Rowling.
In the castle rooms, magic courses are kept…with the delight of the enthusiastic young visitors; during which, children explore the arts of magic and they can also learn to use a sword like the old knights …
The visit inside the castle, along the maze of corridors crossing the floors of the building, it's very suggestive for both adults and children. You are immersed in an atmosphere of ancient times… surrounded by preserved over the centuries: tapestries, paintings, original carpets and furniture…!
A visit to the "magic" Alnwick Castle / Hogwart is a rich in strong emotions gift! It is a unique environment where historical and cinematic beauty, fantasy and reality…magically mingle …
T H E   V I D E O
(All the photos are taken from Google.com, all the videos are taken from YouTube.com, and all belong to their original owners-We do not own any of the content posted-Removal upon request)