The amazing Villa D'Este in Tivoli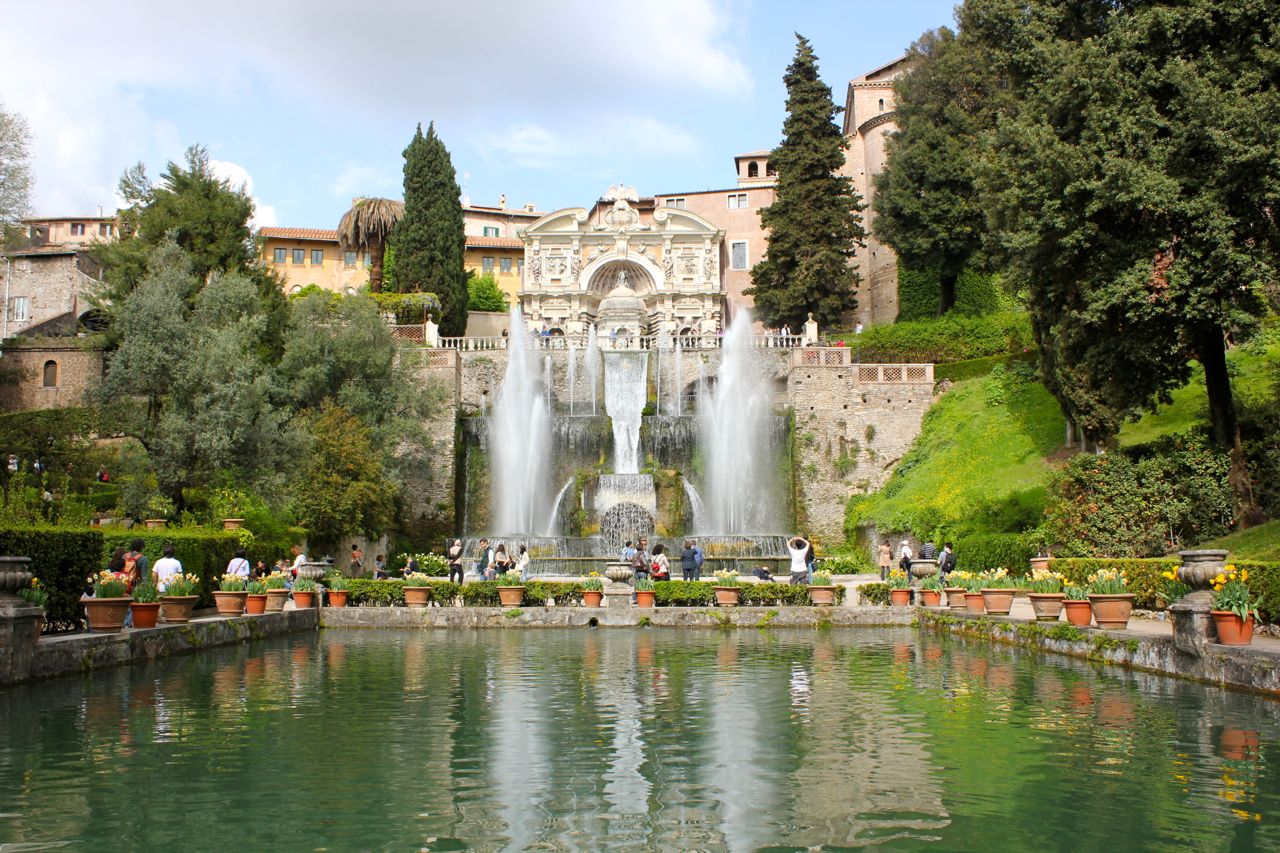 Italy is the country in the world with the largest number of sites, 55, both cultural and natural, in the UNESCO World Heritage list and this is one of the main attractions for international tourism.
The historical centres of cities such as Rome, Naples and Florence, the Trulli of Alberobello, the archaeological area of ​​Agrigento, Assisi and Verona, are some of the cultural sites that every year,  with natural sites such as the Aeolian Islands and the Dolomites, are visited by tourists from around the world.
Today we'll show you an amazing site, a masterpiece of the Italian Renaissance, which is part of the UNESCO list since 2001. It's a few km from the capital Rome and more precisely in Tivoli, it's Villa d'Este.
Villa d'Este was built in an area where there was a Roman patrician villa, by Cardinal Ippolito II d'Este, who was governor of Tivoli from 1550, he was son of the famous Lucrezia Borgia, an important figure of Renaissance period.
The interiors are very interesting, in particular the so-called "noble floor " with its impressive rooms decorated and painted with rare skill by a group of Roman artists.
The main feature of Villa d'Este is its beautiful garden created by the brilliant mind of the painter and architect Pirro Ligorio and realized by a lot of craftsmen who were masterfully directed and supervised by the court architect Alberto Galvani. This garden is an oasis of green growing between terraces, slopes, driveways, steps and a set of fountains, caves and water games that have been emulated in that period at European level.
One of the most representative "corners" of this spectacular garden is "Hundred Fountains" . They line the boulevard along 100 meters. A picturesque place used for several films such as "Ben Hur". Here Wyler shootted the famous scene of the banquet.
The Neptune's Fountain, the Ovato Fountain and the Organ Fountain, are to admire; the last owes its name to the water mechanism that is in it, it creates magical musical sounds that leave visitors speechless …
Finally, the Fountain of the Dragons, according to legend, it was built in only one night in September of 1572 in honor of Pope Gregory XIII , Boncompagni family member, who was guest of the Villa. His Family's emblem was a group of winged dragons. In amazing Villa d'Este the history and legend blend!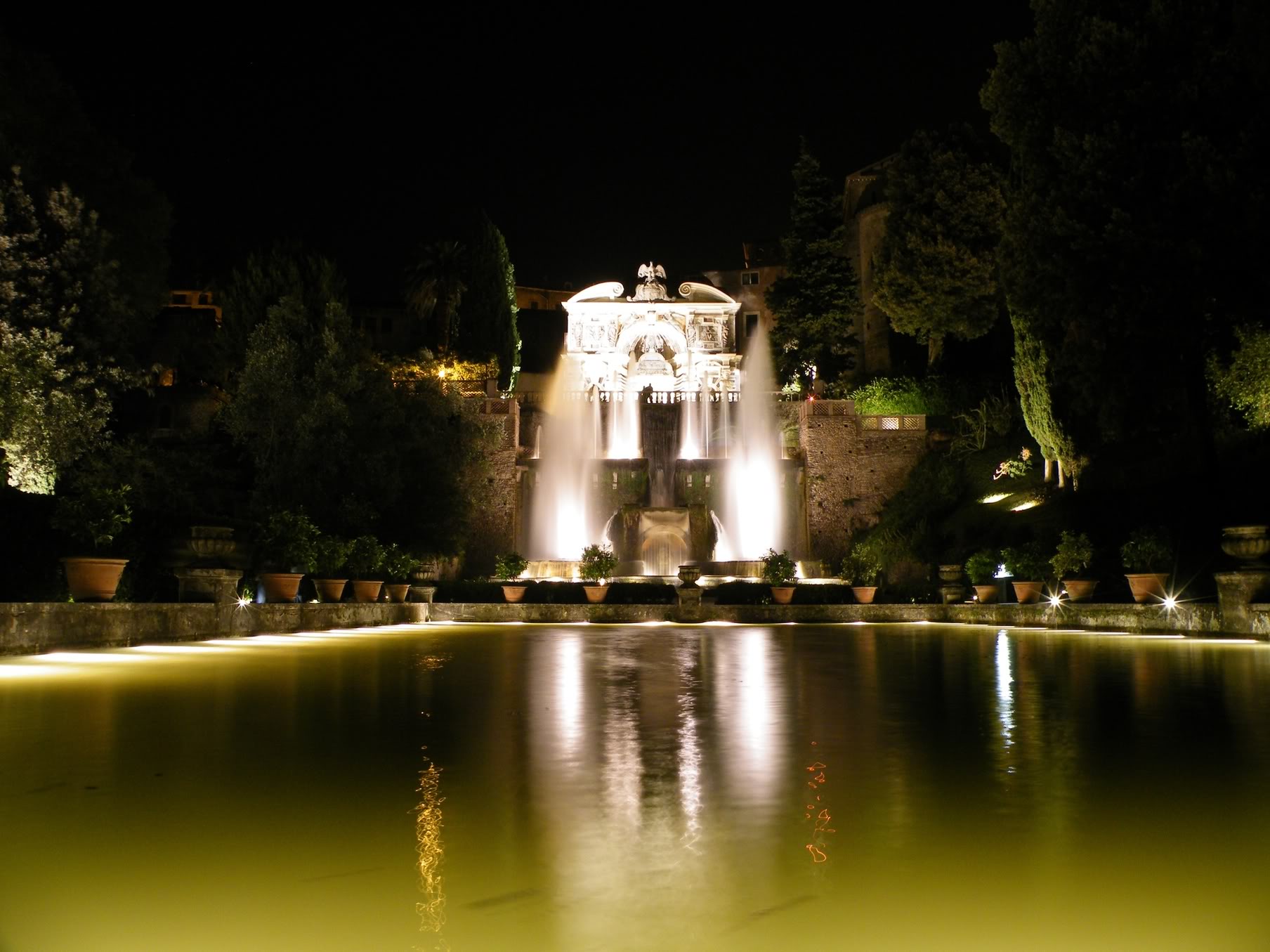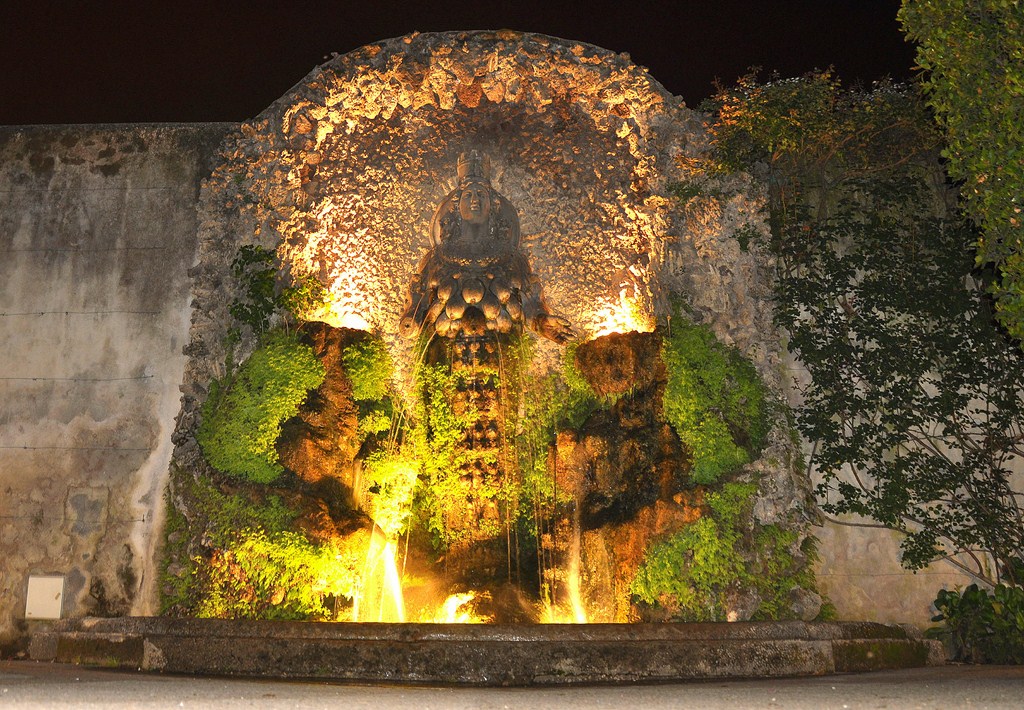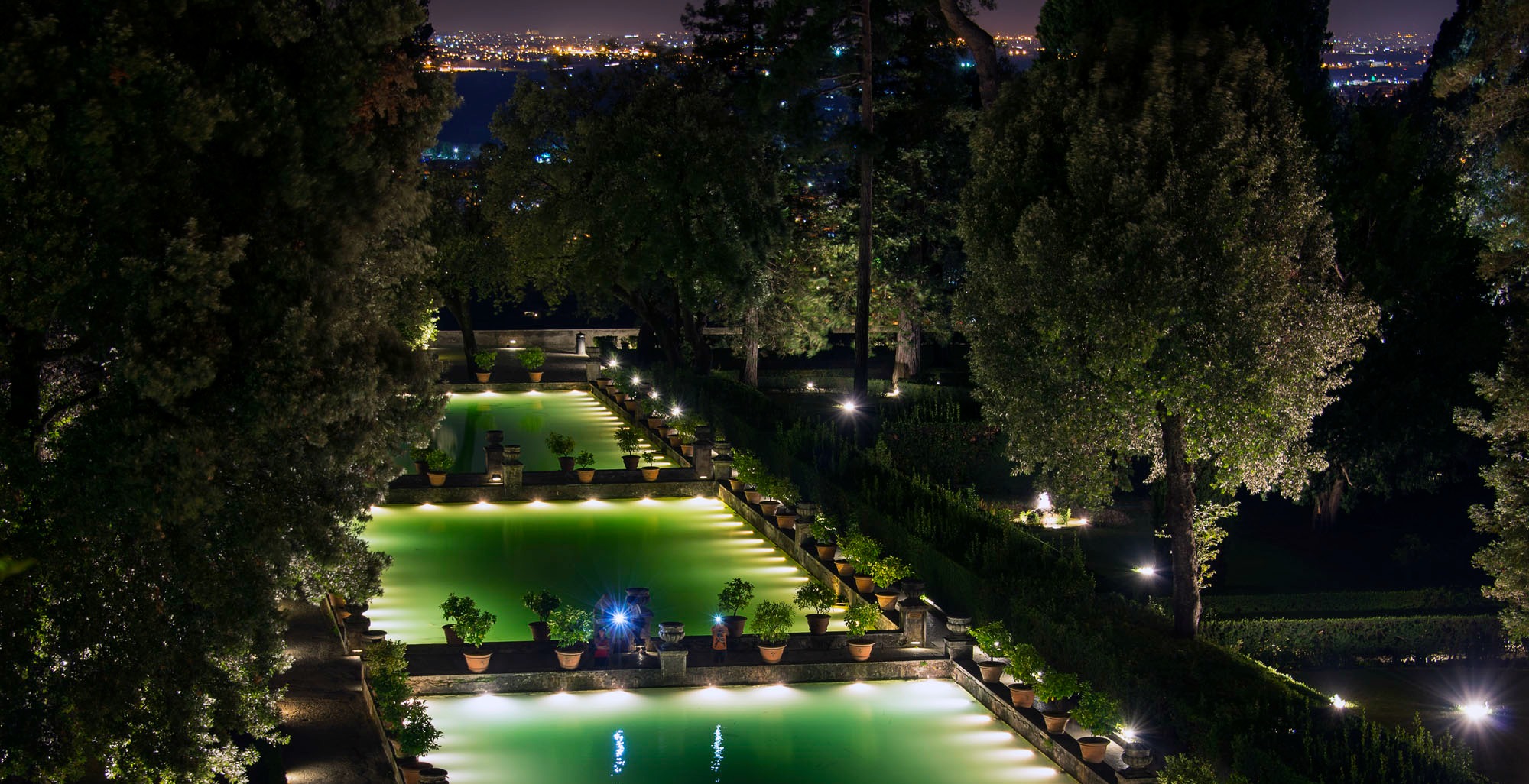 T H E   V I D E O
(All the photos are taken from Google.com, all the videos are taken from YouTube.com, and all belong to their original owners-We do not own any of the content posted-Removal upon request)