Christmas around Europe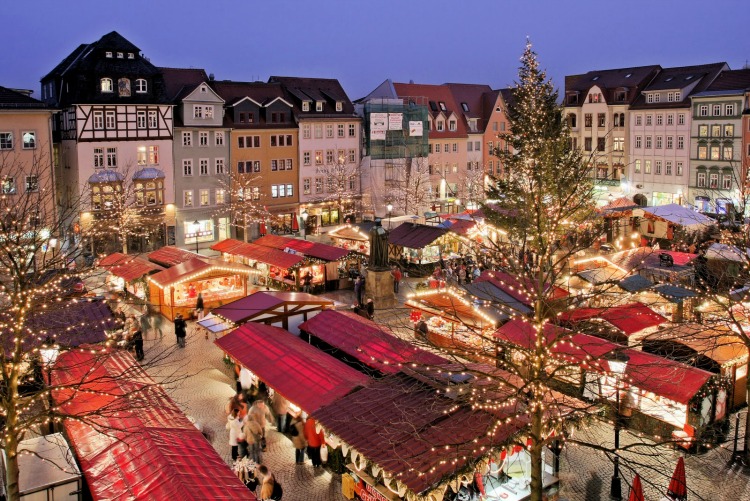 Since this Friday is close to Christmas, we—at The Golden Scope—decided to prepare an article themed for the Winter Holiday.
We purposely chose to publish this article on the 23nd, so that if there are people still trying to decide where to go, this could be a useful guide for them!
Anyway as you all might know Christmas is about snow, fire, family, gift-exchanging and huge meals. All this can be done at home with one's family or on holiday somewhere.
Either you are one of those who spend Christmas at home with the family, or you prefer to travel around just with the company of your beloved one; I am sure that reading about why the following places are perfect to celebrate Jesus' birthday is going to attract your attention anyway!
AMSTERDAM, NETHERLANDS
Because the legend of Santa Claus is strong in the Dutch capital, Amsterdam's 16th- and 17th-century houses are covered with lights decorations making the whole atmosphere as magical as unique.
T H E   V I D E O
LAPLAND, FINLAND
Lapland is well-known for being Father Christmas's home, so you can only imagine how important Christmas is there. The entire region is an actual winter wonderland, featuring frosty landscapes, reindeer-pulled sledges, and bright decorations covering the wooden huts.
T H E   V I D E O
REYKJAVÍK, ICELAND
Although during winter the daylight lasts only for four hours, the rest of the day is illuminated by the northern lights. During Christmas, Iceland's capital city is covered in decorations and Santa Claus statues. Not to mention the snow falling from the colorful sky…
T H E   V I D E O
PROVENCE, FRANCE
Don't expect a snowy winter there, as Provence is in South of France, but do expect a fairy tale–like atmosphere. The music from medieval churches can be heard from any part of the silent villages and the local markets are crowded with people buying food for the big Christmas meal.
T H E   V I D E O
EDINBURGH, SCOTLAND
Why Edinburg, you're probably wondering. Well, needless to say that if there during the Christmas period you will be enchanted by the holiday lights, and by the carolers singing on the streets.
T H E   V I D E O
(All the photos are taken from Google.com, all the videos are taken from YouTube.com, and all belong to their original owners-We do not own any of the content posted-Removal upon request)