Carnival of Venice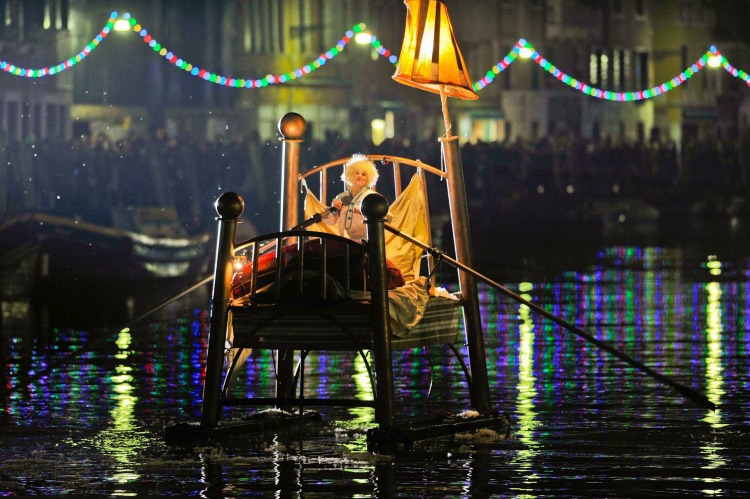 Surely everyone must have heard of the wonderful Carnival of Venice! Long gowns, colorful masques and never ending celebrations cover Piazza San Marco during this annual festivity.
It is said that the Carnival of Venice started in 1162. To honor a victory in battle, people were dancing and gathering in San Marco Square.
Even though the festival started in that period, it became an official festivity only during the Renaissance.
Today, approximately 3 million visitors come to Venice every year for the Carnival. This event is considered one of the most popular festivals in the world.
WHAT TO SEE
Piazza San Marco
Gran Canal
Doge's Palace
Rialto Bridge
Murano
Ca' Rezzonico
HOW TO GET THERE
You can either fly straight to Venice, or you drive from Milan, Verona or any other Italian city, or take a train. The best option would be to fly straight, however, if you are coming from outside Europe, you might have to transit in Milan. If you are stopping there, then you can jump on a train to Venice—the trip lasts for 2 hours.
The carnival this year 2023 started on 4/2 and ends on 21/2.
T H E   V I D E O
(All the photos are taken from Google.com, all the videos are taken from YouTube.com, and all belong to their original owners-We do not own any of the content posted-Removal upon request)