San Pietro al Monte Abbey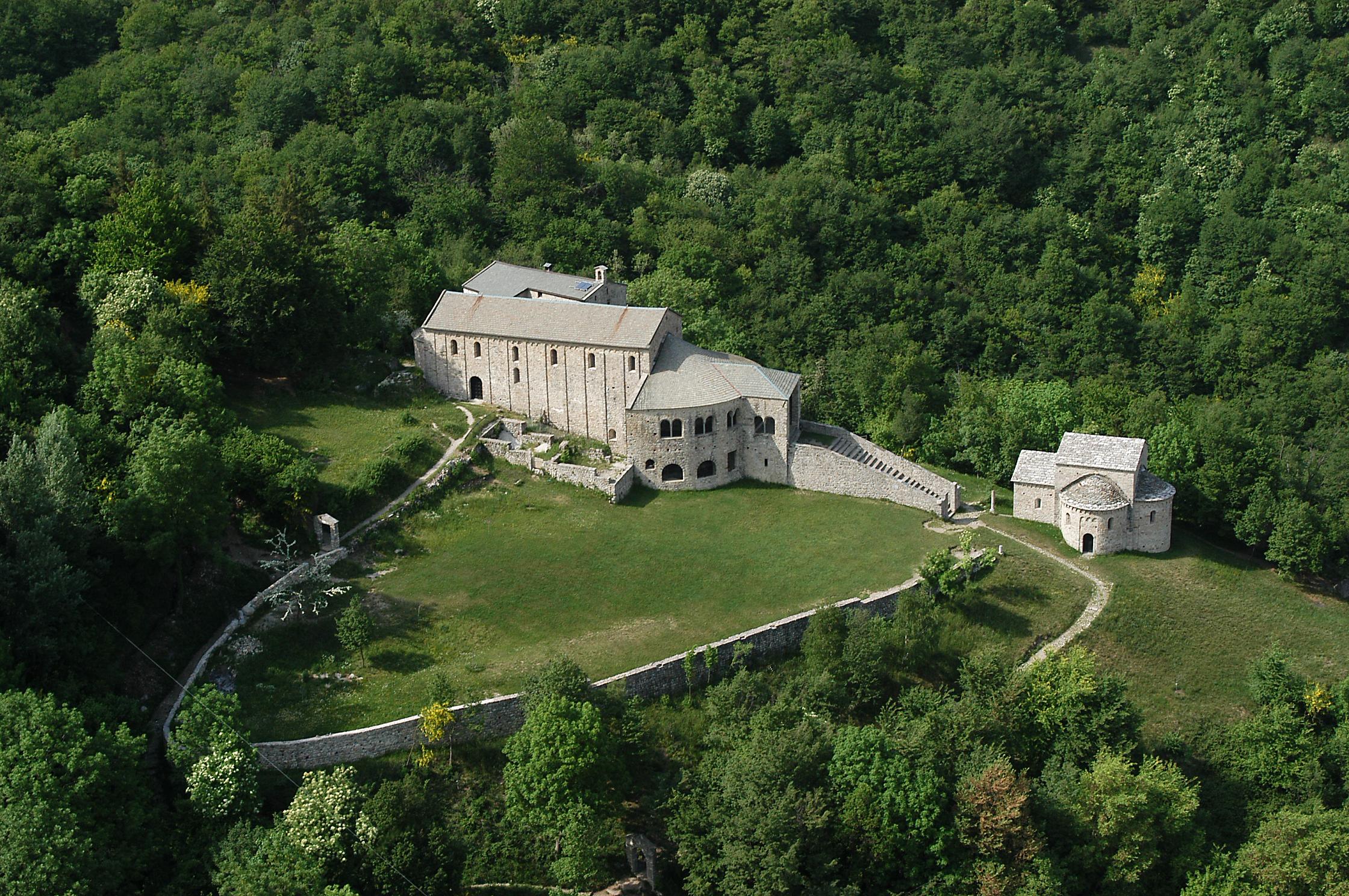 Our tour in mystical and relaxing places around Italy continues also this week.
This week The Golden Scope visits Lombardia, a Italian region with different provinces that can offer a quiet weekend or holiday away from the busy life… for example Lecco.
In the north of this region the mountain ranges develop, so the province of Lecco has no plain territory, but the 70% are mountainous areas and the remaining 30% are hilly areas.
Civate is a town of about 4000 inhabitants, it's located in a hilly area about 300 meters above sea level, at the slopes of Cornizzolo Mount and then it overlooks Annone Lake. All these features suggest a quiet and welcoming locality.
The oldest traces of human settlements in the area date back to the age prehistoric period of the Copper. Over the centuries different peoples lived in this area and by an ancient legend about the Lombards dates the origin of the complex that we show you today: San Pietro al Monte Abbey.
The legend says that the last Lombard king Desiderio wanted the construction of the abbey as a sign of devotion to the miraculous healing of the eye of his son Adelchi. According to legend, this healing happened thanks to the waters of a source that still there is near the church.
The complex is situated 630 meters above sea level on a grassy plateau. It consists of three buildings of which, unfortunately, only the chapel and the basilica are still beautiful while the monastery is totally in ruins.
The particular frescoes that decorate the interior of the basilica are an important Romanesque /Lombard testimony. The mystique of the place is due not only by the religious aspects of the complex or by the miraculous source of the legend… but, also by the nature that… tirelessly… surrounds and protects them from centuries.
T H E   V I D E O
(All the photos are taken from Google.com, all the videos are taken from YouTube.com, and all belong to their original owners-We do not own any of the content posted-Removal upon request)