Oman, amazing holiday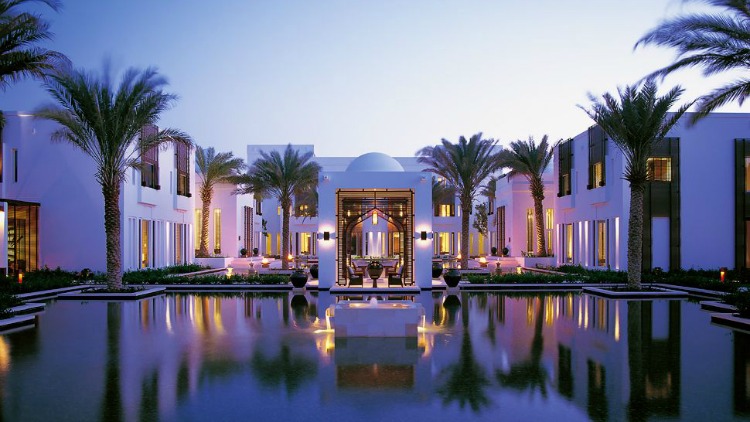 The arabian peninsula has its own charm and the Sultanate of Oman, located in its southeastern area is an surprising country especially for those who do not know it.
Not everyone knows that Oman, nestled among the most famous United Arab Emirates and the Arabian Sea, is a nation with 2.000 kilometers of pristine coastline, lapped by clear waters, where it is very easy to meet turtles and dolphins accompanying  those who dive.
The inside is crossed by several mountain ranges with plantations of roses and incense and long and narrow canyons… they are the ideal for trekking lovers.
In the end… the desert, where among golden sand dunes, some wonderful resorts offer the opportunity to spend a night in comfortable tents surrounded by a "deafening" silence that only nature can give us….
The capital Muscat allows the visit to a beautiful example of modern Islamic architecture: the Grand Mosque, an extremely charming place of worship with its doors made in precious inlaid woods, a series of rooms decorated with blue, green and gold ceramics, the prayer hall with a carpet of 4,000 m2 entirely handmade in Iran, it is lit by a 15 meters high chandelier of Swarovski crystals!
During a walk through the narrow streets of the city, sniffing at the characteristic aroma of incense and spices, you can not miss a visit to the souq where you can find silver, jewelry and fabrics woven worked by local skilled artisans.
This is the Sultanate of Oman, an Asian state with an absolute monarchy ruled by a Sultan and a parliament with some legislative and control powers. Among the Arab countries, it is the nation that have had the greatest socio-economic development of the past 40 years, and then it is considered one of the most stable countries … in short, it deserves to be visited.
T H E   V I D E O
(All the photos are taken from Google.com, all the videos are taken from YouTube.com, and all belong to their original owners-We do not own any of the content posted-Removal upon request)