The 4.000 Islands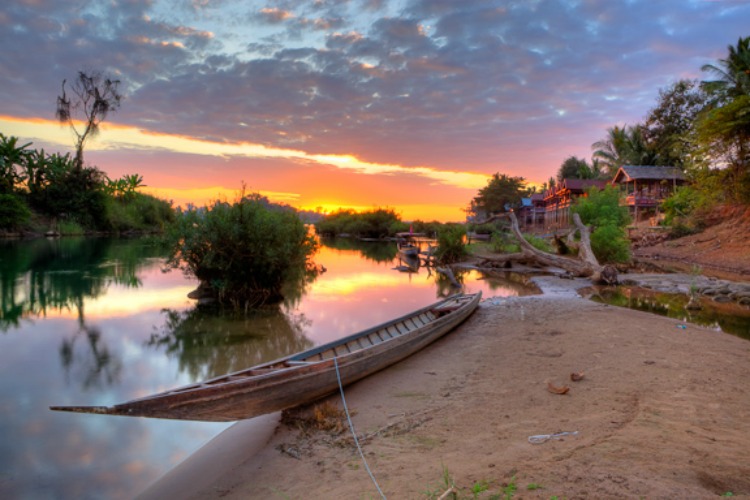 Far East has a special charm for us of The Golden Scope and then, sometimes, we wonder if we are objective in choosing for you.
However today the place, we want to show you,  is so beautiful and unique, that we have no doubt…
In the southern part of Laos, on the border with Cambodia, there is this place called The 4.000 Islands… only the name of this area arouses curiosity and imagination…
Along the wildest areas of the Mekong River, these islands are lulled by the water, but, magically, with the change of the seasons… change of number, surfacing or plunging into the river; in the rainy season, almost half of the islands disappear!
The main islands, Don Det, Don Khone and Don Kong, do not suffer this phenomenon and so there are villages inhabited by local and accommodation for tourism, while remaining real paradise with rich flora and fauna.
To turn on the islands  the best vehicle is the bike, it's possible to rent it, the bikes allow you to move easily in the area, visiting, for example, the many waterfalls or  the remains of the first railway in Laos, built by the French.
The "river dolphins" are another attraction and we recommend the unforgettable experience of a close encounter with this nice aquatic mammal, perhaps the best known and loved in the world; while all around is colored by the sunset over the Mekong….
T H E   V I D E O S
(All the photos are taken from Google.com, all the videos are taken from YouTube.com, and all belong to their original owners-We do not own any of the content posted-Removal upon request)